Oxfordshire based 3-piece rock band Molly Karloff are releasing their new single "She Said" this Friday and their 5-track EP Supernaturalation on Friday 6th March.
Molly Karloff are a hard-hitting, three-piece British alt-rock, rock band with an addictive riff-driven, no-nonsense punchy rock sound. They tour the UK with a special EP launch concert at the Black Heart in Camden Town on Thursday February 27th.
The 5-track EP captures the distinctive Molly Karloff hard rock sound with a wild edge with attention-grabbing guitar riffs and catchy, contagious, and chorus lines.
Follow Molly Karloff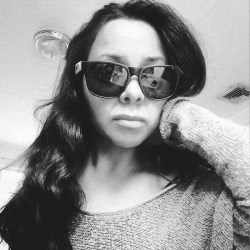 Latest posts by Andrea Ramirez Maciolek
(see all)