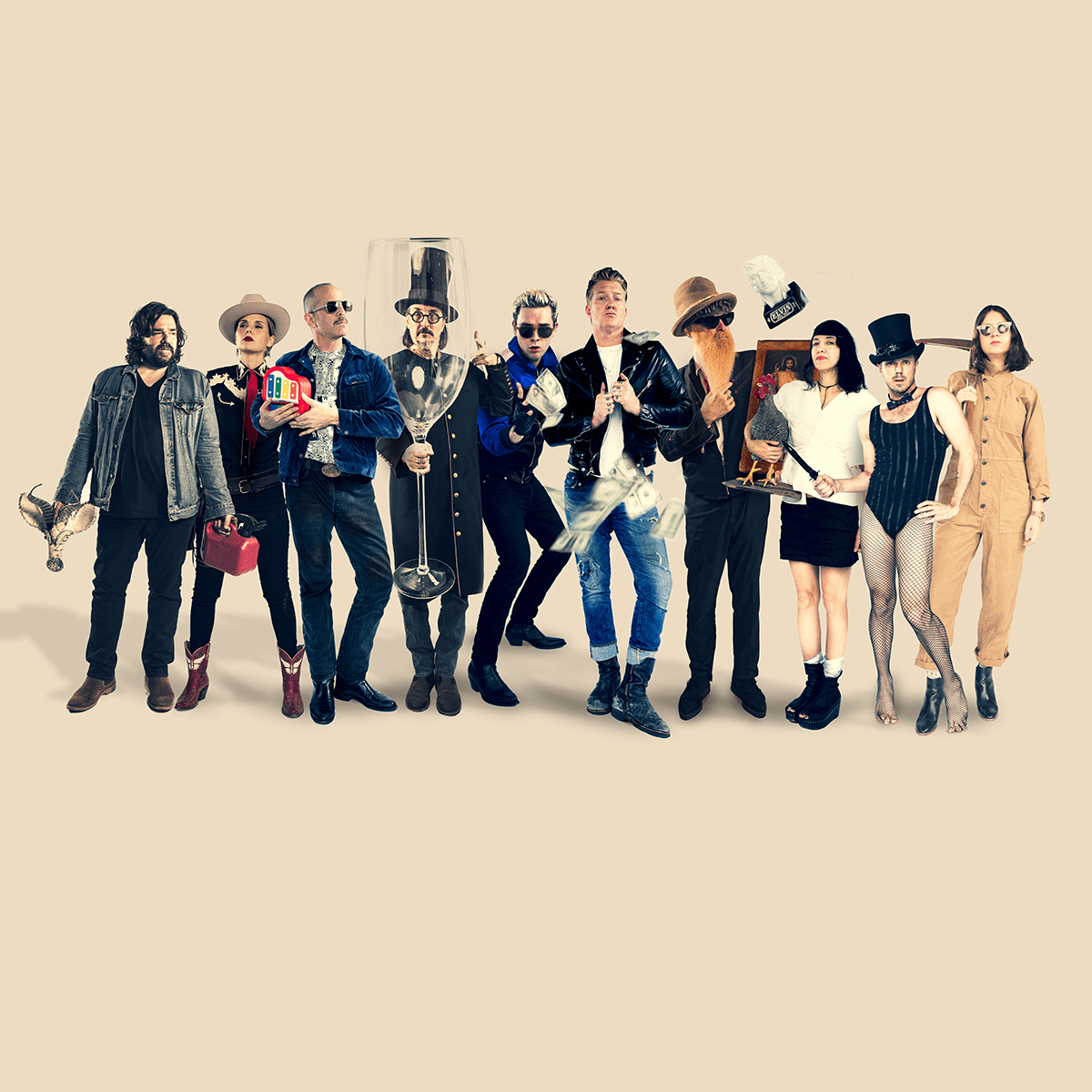 By Lloyd Wakeling, Rock At Night, Manchester 
Review: Vols. 11 & 12 (a/k/a respectively as Arrivederci Despair and Tightwads & Nitwits & Critics & Heels
Music…subtle, industrious, brilliant beyond amazing…stares at you with the eyes of a demon, yet that demon entices and summons senses untouched for so long. It never ceases to amaze me how music in both its simplest and most complex forms can behave in such a way as to garnish each listen with an added, delicious addition to the story. Josh Hommes new offerings from the critically acclaimed 'Desert Sessions', this time 11 and 12, take us on a journey of the wondrous and the brave, perfectly illustrating the subtlety and the brilliance of collaboration in its truest sense, with trust.
subtle, industrious, brilliant beyond amazing
Genre busting and bristling with an edge that hits the mark again and again, this collection of tracks fills so many voids I never knew existed!. Unapologetic to the end, it feels deliberately under produced, giving each track a reason to believe in itself, flaws and all. When musical freedom is allowed to flourish like this, these sublime, timeless recordings are given space to bear their odd shaped, colourful fruit and it is with much hope that these volumes continue to produce many more crops! 
Vols. 11 & 12 were recorded (mostly) in December 2018 at Rancho De La Luna studios in Joshua Tree, CA, with Queens of the Stone Age founder and Desert Sessions ringleader/producer Joshua Homme enlisting a cast of players including:
Billy Gibbons (ZZ Top)
Stella Mozgawa (Warpaint)
Jake Shears (Scissor Sisters)
Mike Kerr (Royal Blood)
Carla Azar (Autolux, Jack White)
Les Claypool (Primus)
Matt Sweeney (Chavez, Superwolf, Endless Boogie)
Matt Berry (What We Do in the Shadows, Toast of London)
Libby Grace
Töôrnst Hülpft
SPOTIFY

Latest posts by Lloyd Wakeling
(see all)