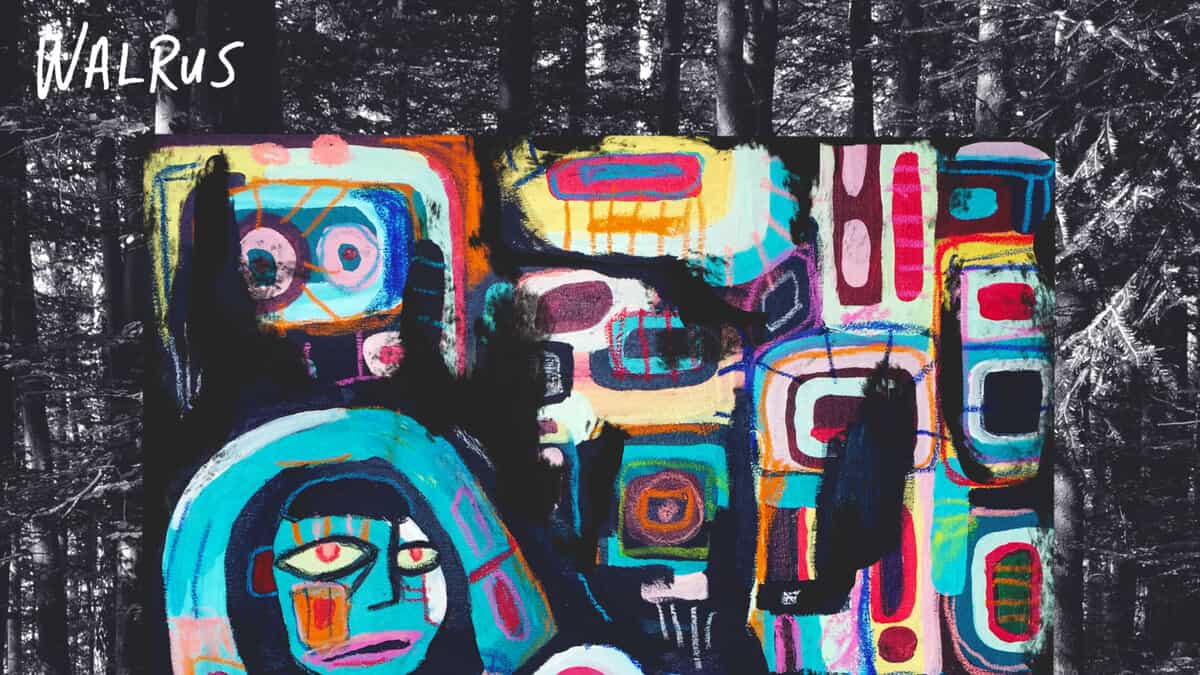 By Von Goloka, Rock At Night manchester
Album Review: WALRUS "COOL TO WHO"-Release Date 18th October 2019 (Via Outside music)
Genre: Canadian Psych Rock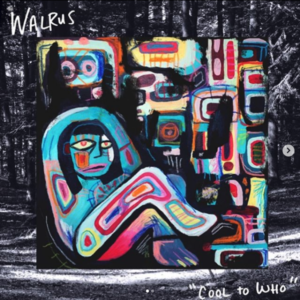 What we have here is a long player from Canadian psych rock outfit Walrus. Their second full-blooded outing after dabbling with split singles and EP releases. Hailing from Halifax Nova Scotia, Walrus have created a deceptively complex and confident album in "Cool to Who" over a long weekend of frenetic creativity that confirms their right to be heard. Cool to Who is a satisfyingly compact 38 Minutes slab of 10 songs that complement each other almost effortlessly, though that would suggest somehow a lack of effort which I think couldn't be further from the truth. To lay down this much wax in 48 hours is testament to Walrus's ability and frankly organisational prowess. This album is a "grower", for sure. It doesn't immediately blow your socks off but as the listener discovers ever more layers of subtlety after repeat spins the point of "Cool to Who" becomes more obvious. This album is a labour of love, crafted by a band who care about their music, who clearly have good songs to play (honed over a busy touring schedule) and want to put it out there as coherently as they can and in that respect they have succeeded.
From the opening track "breathe" with its fragile vocals and quietly optimistic sentiments the title track "Cool to who" follows hot on its heels and impresses immediately with its clever hooks and pleasingly understated fuzz guitar work. There after we are in classic album territory with clear side 1 and side 2 track listing. "Marcel" draws inspiration in part from circa 1969 Rolling Stones while "Mr Insecure" harks back to The Pretty things. Not a bad thing that seeing as it's done well and still sounds inventive and fresh. Perhaps the choon that takes top honours alongside the title track "Cool to Who" is the very accessible and riffing "Anymore" which sits exactly where it should at the end of the album. And yes it leaves you wanting more. Job done on that count.
What is most refreshing about "Cool to Who" is that it is such a surprisingly honest work without pretention. The press releases talk about what amounts to an album built from studio live recordings subject to some post production tweaks, notably drum overdubs and some ethereal vocal engineering plus a few indulgent fade outs and it shows. But in this case this is a good thing. There is a certain rawness to the sound but it is in no way naive. This album is a reflection of a band that are comfortable with their sound and would comfortably play this material live, one suspects, and that bodes well for the "Walrus on tour" possibilities. Catch them where you can.
Track List
'Cool To Who'
1. Breathe
2. Cool To Who
3. Half Smoke
4. Marcel
5. Mr. Insecure
6. Played Out
7. Ballad Of Love (Or Something)
8. Out For A While
9. Bored To Death
10. Anymore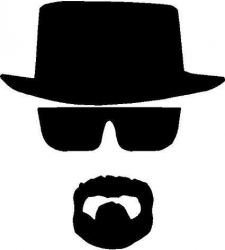 Latest posts by Von Golaka
(see all)