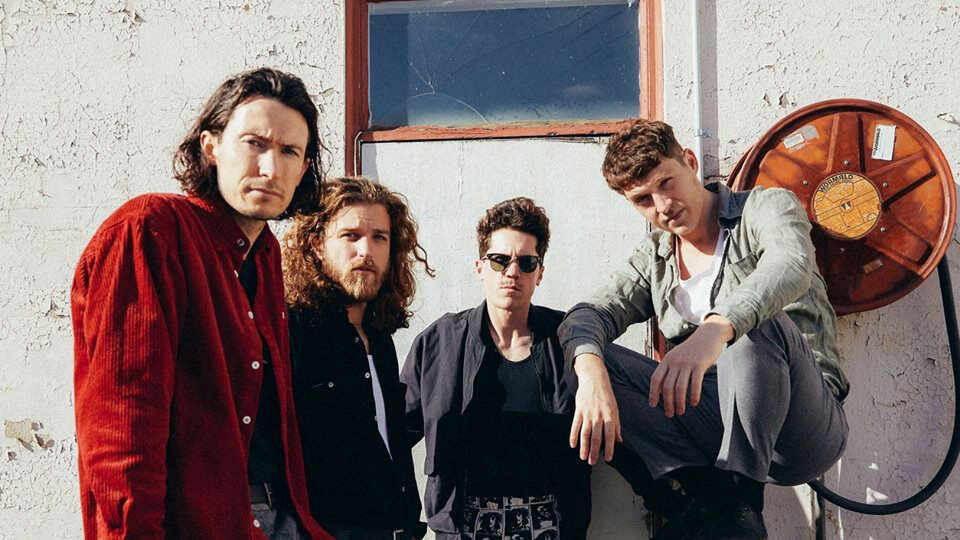 Album Review: City Calm Down (Third LP) – Television
"Fertile Ground to Grow and Diversify"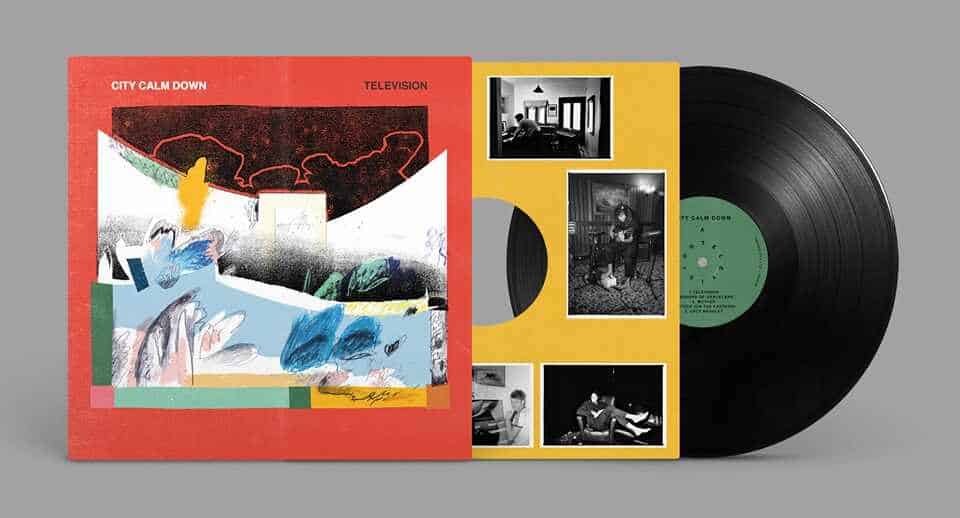 Album Review By Von Goloka. Rock at Night, Manchester, UK .
South Australian four piece City Calm Down are heading out on a European / UK tour this autumn, in part to promote their latest LP "Television" released on I OH YOU records last month and like countless others from the beautiful south they're going to have to work hard with their new material if their aim to break out globally is to be realised. It feels like crunch time for City Calm Down as they enter into "the difficult third LP" territory looking for fertile ground to grow and diversify their sound and raise their profile. I can't say how that's set to work out but I'm fairly certain they have enough stamina to soldier on to release a fourth record on the strength of what they have released on Television.
Television is easy enough to "hear" alright but not so much so to "listen to" in so far as it is lyrically top heavy and introspective, demanding a lot of attention to "get it". Emotionally heartfelt examinations of everything from where we may wander in our minds while stuck on a highway to suffrage in dead end jobs are just some of the contemporary dilemmas addressed on the album and if fretting about that sort of thing is your bag then there is plenty to wrap your chops around in Television.
Musically this is an indie, art pop, new wave kind of an effort and so it's not too surprising that the songs on Television seem disjointed somehow when assembled as a whole making it a difficult album to understand, but dig around and there are some genuinely pleasing moments. In particular "Visions of Graceland" is a superbly evocative song without the faintest shred of Anglo-US pretensions to its credit. Propelled by a motorik beat it mixes up the sounds of early Simple Minds with revered euro pop pioneers La Dusseldorf and impresses immediately. One for any "retro pop re-imagined" playlist I fancy and "Mother" is definitely a notable ear worm and a bonafide "rippa".
They don't call these things "the difficult third" without cause but bear with City Calm Down for I'm certain there is a lot more in their bag. Whether or not Television is their break out moment I'm not sure, but it is a decent stab at overcoming "the difficult third release"conundrum and deserves to be heard.
Listen Below:
For More Info: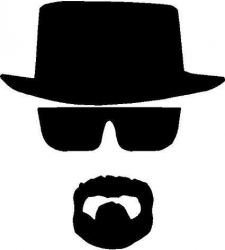 Latest posts by Von Golaka
(see all)