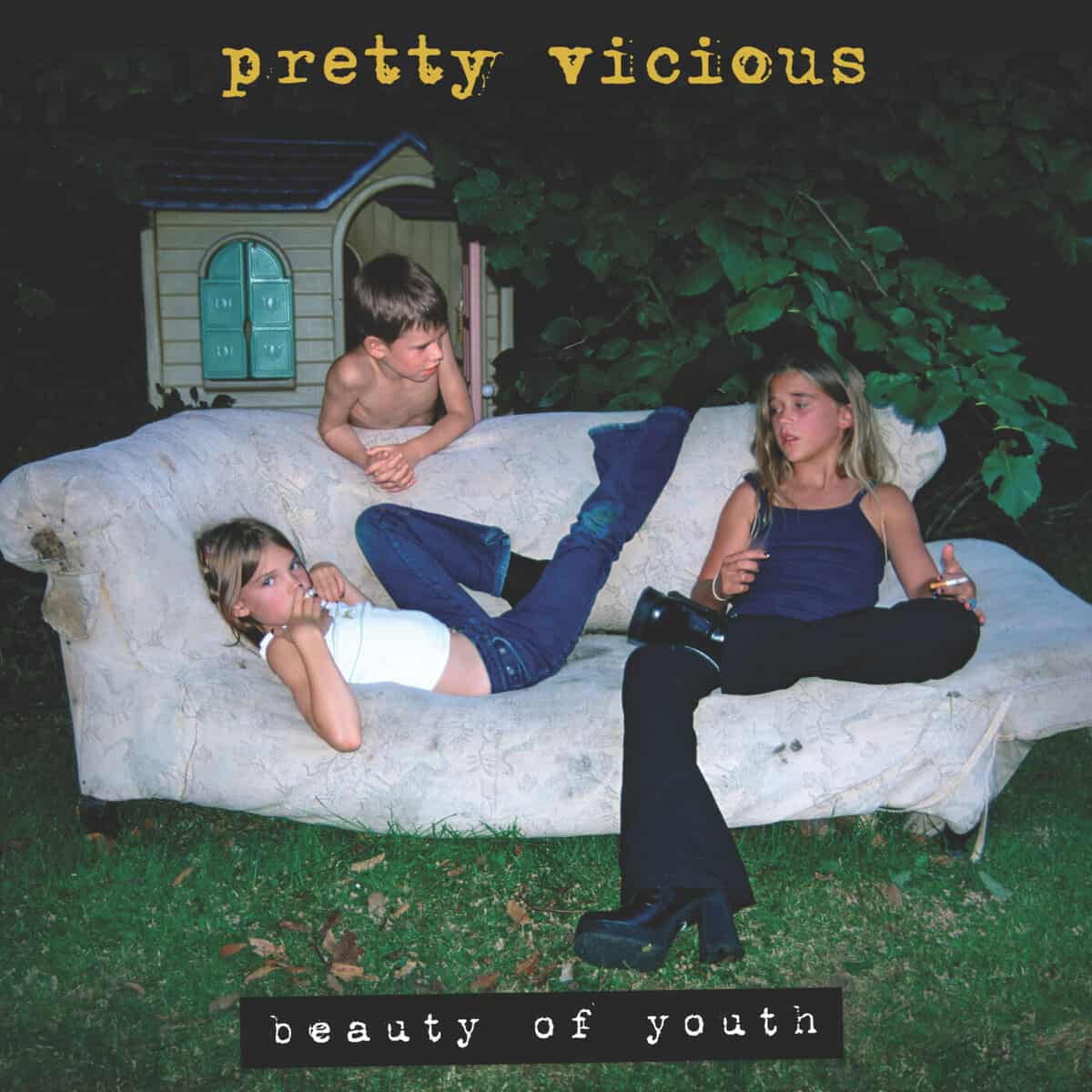 By Lloyd Wakeling, Rock At Night Manchester
Album Review: Pretty Vicious – Beauty of Youth
"Heavy, Loud And Painted In Youthful Arrogance"
Picture this; a middle aged, height compromised man, fist pumping the air with a gusto unheard of since his youth and you would be close to the reaction in my head when I listened to Pretty Vicious and their new album 'Beauty of Youth'. A 'newtown' version of the 'big city' boys in the vein of bands like 'Foo Fighters', the album speeds along like a train making frequent stops and delivers a ride of simple, angry and testosterone fueled rock, unblemished, uncompromising and pretty much made for the weekend party that partners head banging with beer!
It's always difficult to bring new things to a well worn rock genre, but sometimes it really doesn't matter when young men just grab guitars and drums and play. It doesn't always have to be serious or filled with an arty purpose, it just needs to be heavy, loud and painted in a youthful arrogance all of its own. Maybe not an album that screams "memorable", Pretty Vicious still play their part as the troubled youth on the street corner, cigarette in hand, leather jacket around the shoulders wearing that sneer that we all wish we still had.
Rock and Roll, long may it breathe.
Tracklisting:
1. These Four Walls
2. Move
3. Something Worthwhile
4. Someone Just Like You
5. No One Understands
6. Force of Nature
7. Lost in Lust
8. What Could've Been
9. Playing with Guns
10. I Don't Wanna Know
11. Are You Entertained?
12. Little Molly

Latest posts by Lloyd Wakeling
(see all)