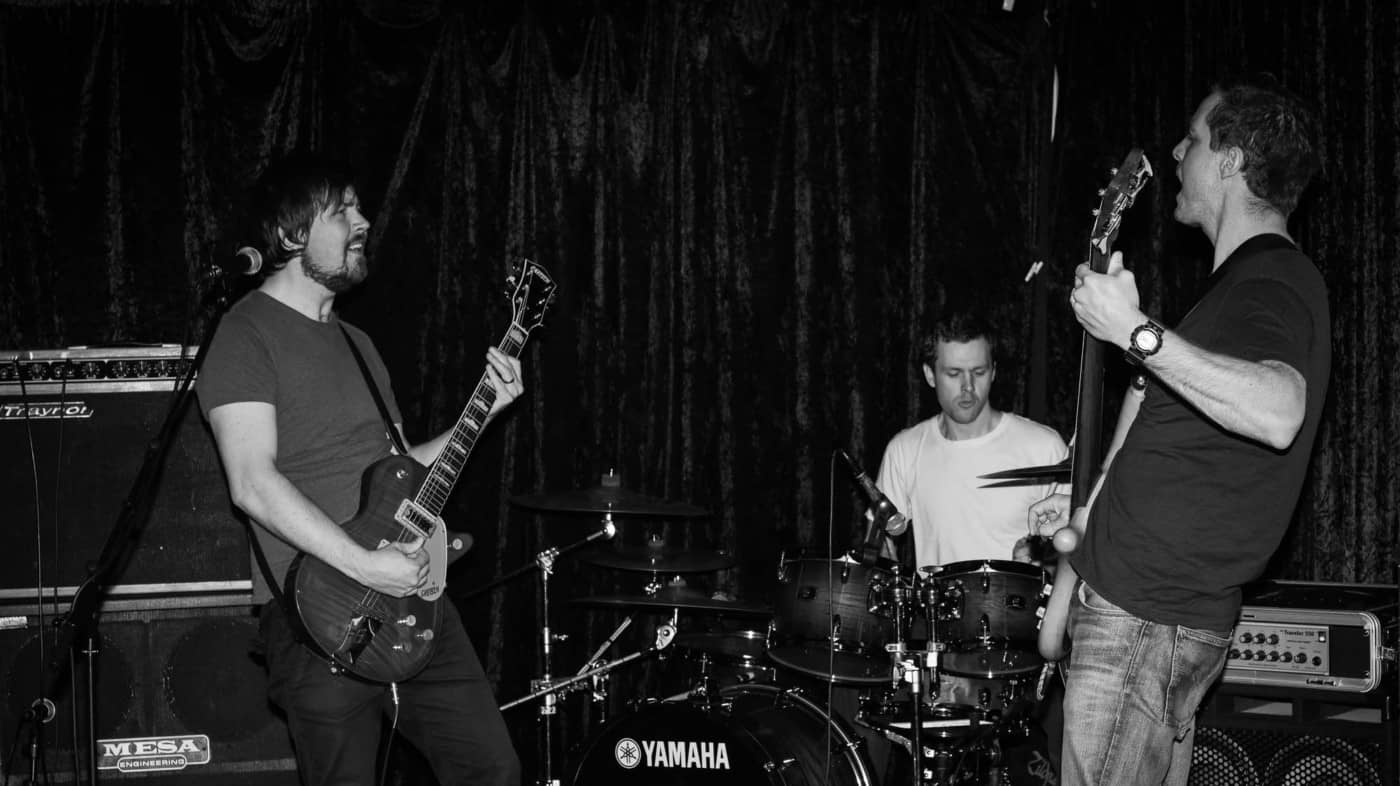 By Stephen Trutwin, Rock At Night Adelaide correspondent
Review: Pollard Row at The Metropolitan
Venue: Metropolitan Hotel, Adelaide, 29th June, 2017
Since December 2014, Adelaide musicians Rich Kleinig (Guitar/vocals), Ian Reid (Drums) and Sam Thomas (Bass) have been scheming! Instead of following the more traditional path of performing live shows before entering the recording studio, these three passionate musos starting writing their own music, carefully arranging, fine-tuning and re-modelling until they were finally pleased with their sound.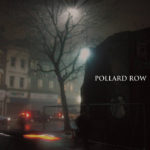 Their 5-track, self-titled EP was recorded in the historic village of Hahndorf, South Australia and released in February this year. Only then were they ready to perform. Performing their 3rd live gig at the Metropolitan Hotel in Adelaide, the boys gave not so much a performance, but deliverance! In a triple-bill of local artists Pollard Row were preceded by post rockers Iiah and progressive rock trio, Cobra.
Rich is Pollard's primary songwriter with the other band members contributing to the arrangements. Rich's time spent living in a converted church on Pollard Row in London has inspired the music (and the band's name) with London's winter moods creeping into their songs. There is much emotion in their challenging, complex songs which are mostly instrumental, with only one track on the EP 'NILMM', containing Rich's haunting lyrics, inspired by an eerie message on a sticker he saw in a bathroom one night out in London.
On returning to Australia, Rich advertised for a drummer via online classifieds and Ian replied, adding his battering style to the creatively dynamic guitar demos Rich had written. Sam was the final piece in the puzzle having performed with Rich in a band during their university days in the early 2000s, and together the trio worked on creating the 5 authoritative tracks that make up the EP. The music is easy to listen to but not easy to play, there are tricky parts in every direction of the song-structures. But close to 3 years of hard work and rehearsing paid off.
Watching the band perform is literally like watching artists at work. All 3 play with outright precision. Their preparation is meticulous and every pick and drum beat is played with care and attention – as if every note emotionally matters! There is a real sureness here in their atmospheric, organic post-metal subgenre. There is no over-digitalisation; it's a raw and heavy sound. With influences from Tool, Isis, Jakob and Meshuggah it is hard-hitting and forceful, progressing to ethereal and fragile, with fluctuating tempos and seamless transitions.
The venue was small with dim lighting, one single incandescent lamp sitting on the stage (a photographer's nightmare!), which helped add to the shadowy mood of the music. The small crowd that braved the cold mid-week night in Adelaide witnessed a flawless performance.
SET LIST
Theydon Bois
NILMM
The Rebuttal
Deluge
Pollard Row
PHOTO GALLERY
SoundCloud
The images may not be reproduced, copied, transmitted or manipulated without written permission to Rock At Night and the photographer. Use of any image is a violation of the United States and international Copyright laws.
Save
Save

Latest posts by Stephen Trutwin
(see all)