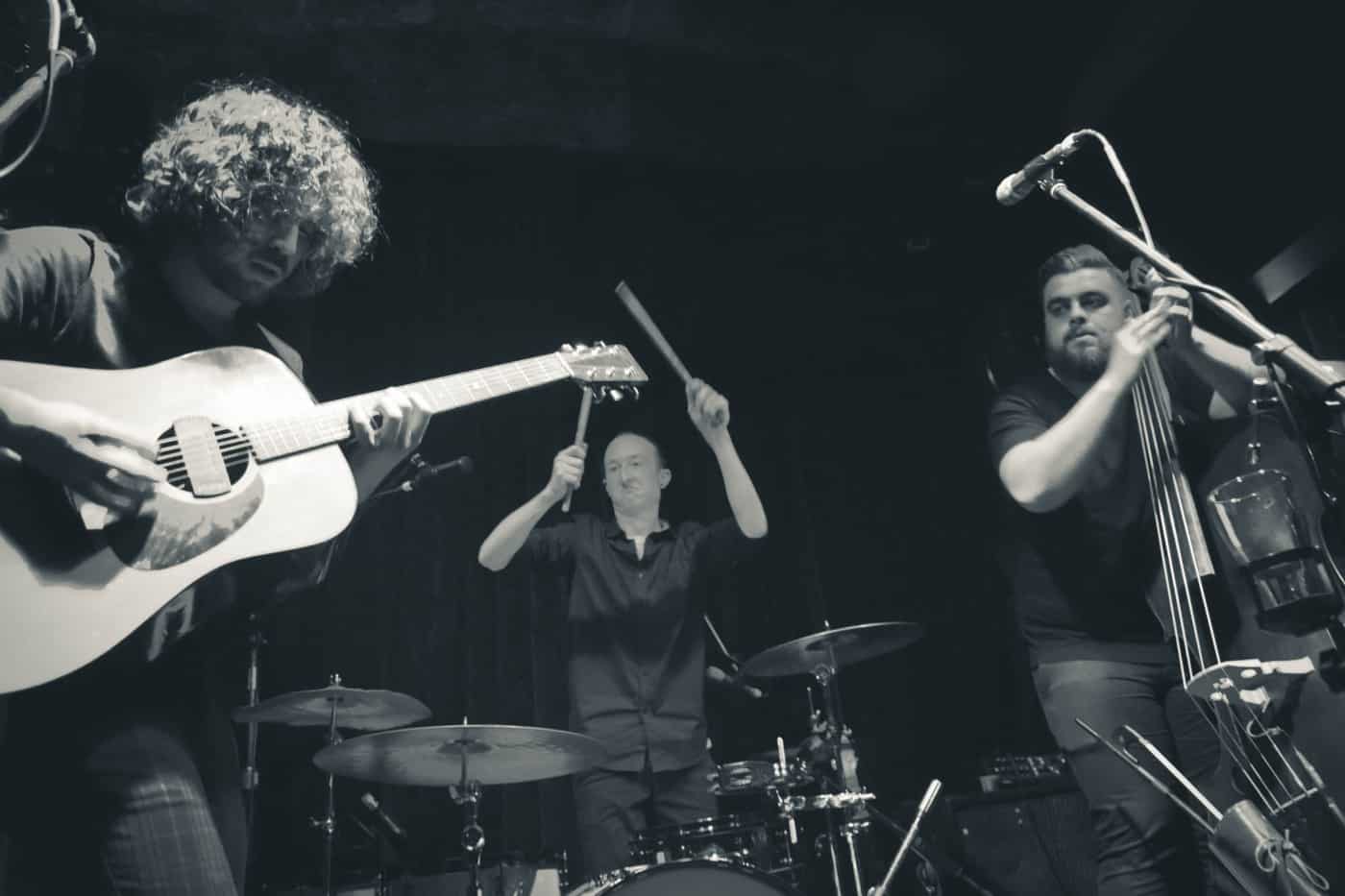 By Stephen Trutwin, Rock At Night Adelaide Correspondent
Review: Donnarumma, EP launch
Venue: The Grace Emily Hotel, Adelaide, South Australia, 1st July, 2017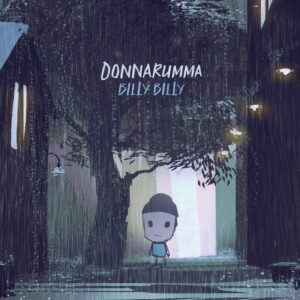 Adelaide rock trio Donnarumma hit the stage on the weekend to launch their 5-track debut EP, "Billy Billy". Louis Donnarumma(guitars, vocals), Anthony Costanzo(double bass), and Max Tulysewski(drums) gave an inspired performance to a packed room at the Grace Emily Hotel. Supporting the band and warming up the audience was the high-energy rock quartet Luke Louis Trio, before Donnarumma opened with the cracking and fittingly named song "Celebrate". The charismatic Louis immediately engaged with the crowd with his passionate singing and nonchalant style.
The band's sound would best be described as art-rock with a brassy twist. Trombone, saxophone, trumpet and violin make timely appearances on the EP although the band performed "hornless" on the night. The songs are about feelings of loss and of love lost, heartache and desire and sticking up for oneself, delivered with a punchy, frenzied, almost desperate spirit. Maggie Rutjens made an impressive appearance with her compelling voice during "Anxious Dance" and "Me My Yoke and I" and the band showed off it's impressive musicianship when Max and Anthony traded instruments to perform "14". The band's raucous debut single "Love Your Man", was a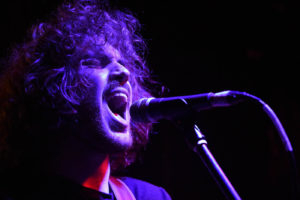 crowd favourite. All three members of Donnarumma attended the Adelaide Conservatorium of Music and formed the band in 2016. They have performed on countless occasions including a run of Jeff Buckley tribute shows at the 2017 Adelaide Fringe. They began working on the EP in July 2016 and it was recorded at Mix Masters studios in the Adelaide Hills employing the production expertise of Tom Barnes. Influenced by such names as Arcade Fire, Gang of Youths, Nina Simone and Jeff Buckley they bear a high energy sound with irresistible rhythmic turns and hooky lyrics. The guitar is loud, the double bass is rich and Max can't stay on his stool as he drums with jazz-inspired vitality. Alongside, there is a wistful fever in the music and the band have already shaped an impressive repertoire of songs.
The EP's name "Billy Billy" was inspired by the name of a creek which crosses the highway between Adelaide and Melbourne, one that they will be crossing again when they embark on a tour of the East coast to promote the EP. Donnarumma are a tight-knit group of energetic and talented musicians who play captivating and electric rock music. They are well worth catching on their Australian tour.
SETLIST:
Celebrate
The Anxious Dance
Me My Yoke and I(Damien Rice)
All Night Long
Into the Moss
Billy Billy
14
Love Your Man
(Encore)
Unrequited Heart
Photo Gallery
Video
Spotify
SOCIAL MEDIA
Web:
Facebook:
The images may not be reproduced, copied, transmitted or manipulated without written permission to Rock At Night and the photographer. Use of any image is a violation of the United States and international Copyright laws.

Latest posts by Stephen Trutwin
(see all)