Influential street-punk legends The Casualties will return this fall with the release of their much anticipated 11th full-length album, Written In Blood, on October 26th via their new label Cleopatra Records.  The band has also premiered a video for the first new single "1312" featuring new vocalist David Rodriguez.
1312 Video:
With Written In Blood, The Casualties have returned fully-loaded with angst and attitude and ready to incite a riot with a non-stop onslaught of unapologetic punk. The record was recorded at the Blasting Room in Fort Collins, CO with Bill Stevenson and Jason Livermore, and features 15 songs that challenge blind societal norms and sociopolitical injustice with the same intense spirit and vigor as when they started nearly 3 decades ago.
Fans can catch the band live on their upcoming North American with the 2018 Metal Alliance Tour, which also features Goatwhore, Black Tusk, Great American Ghost, Morthereon and Gozu.
Pre-order Written In Blood HERE.
Written In Blood Tracklisting:
1312
Fucking Hate You
Ashes
Demolition
Guard Dogs
Written In Blood
Feed Off Fear
Final Expense
So Much Hate
Ya Basta
All Out War
Smash
Lost
What I Want
Borders
The Casualties Tour Dates: 
Oct 31 – New Orleans, LA – Southport Music Hall
Nov 1 – Houston, TX – Warehouse Live
Nov 2 – Dallas, TX – Gas Monkey Live
Nov 3 – San Antonio, TX – Alamo City Music Hall
Nov 4 – Oklahoma City, OK – Diamond Ballroom
Nov 6 – Phoenix, AZ – Club Red
Nov 7 – West Hollywood, CA – The Roxy
Nov 8 – San Diego, CA – Brick By Brick
Nov 9 – Fresno, CA – Full Circle Brewing Co
Nov 10 – Orangevale, CA – The Boardwalk
Nov 11 – Berkeley, CA – Cornerstone
Nov 13 – Seattle, WA – Club Sur Rocks
Nov 14 – Portland, OR – Dante's
Nov 16 – Salt Lake City, UT – Metro Music Hall
Nov 17 – Denver, CO – Marquis Theater
Nov 18 – Kansas City, MO – Aftershock
Nov 20 – Minneapolis, MN – Turf Club
Nov 21 – Chicago, IL – Reggie's Rock Club
Nov 23 – Detroit, MI – The Magic Stick
Nov 24 – Kingston, ON – Overtime Sports Bar
Nov 25 – Quebec City, QC – Salle Multi DU Complex Meduse
Nov 26 – Montréal, QC – Les Foufounes
Nov 28 – New York, NY – Gramercy Theater
Nov 29 – Rochester, NY – Montage Music Hall
Nov 30 – Easton, PA – One Centre Square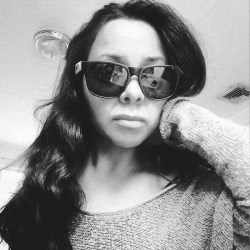 Latest posts by Andrea Ramirez Maciolek
(see all)