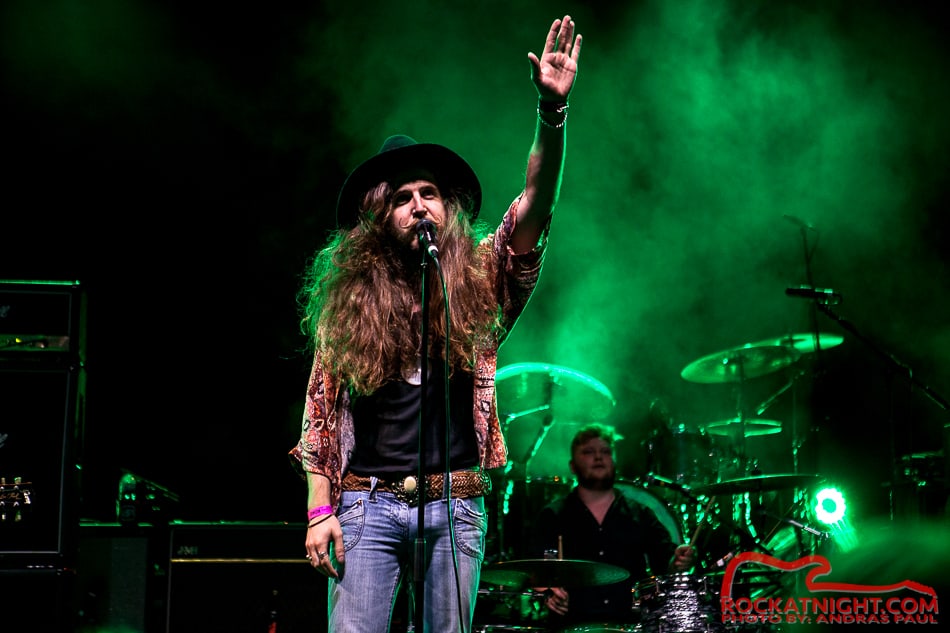 Hot News: Bad Touch release new single and video "Skyman" paying homage to Duane Allman of the Allman Brothers. New Album Shake A Leg out in Fall
This week Bad Touch released their new single and video "Skyman" from their upcoming new studio album Shake A Leg being released worldwide on Friday October 5th 2018. The news of their new album comes as they celebrate an album deal with Marshall Records. The song "Skyman" is their homage to Duane Allman of the Allman Brothers whose nickname was Skydog. "Skyman" is available to buy as a digital download, and as an instant grat track with all pre-orders of the new album. Pre-order here.
Their third studio album, 'Shake A Leg' was recorded in Bad Touch's home county of Norfolk, England at Orange Tree Studios. Engineered, produced and mixed by Andy Hodgson, the new album follows their critically acclaimed 2016 release 'Truth Be Told' which featured the rock radio hit '99%'. The new album was mastered at Abbey Road Studios.
'Shake A Leg' takes a more personal and ambitious approach in both song-writing and production due to the bands choice to write more spontaneously within the studio itself resulting in more emotional 'in-the-moment' performances. 'Shake A Leg' features 13 hand-picked songs that originate from a collective of all the members influences which they proudly wear on their sleeve.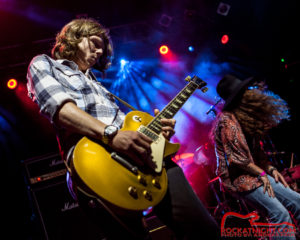 "We wanted to the album to embody songs that not only sounded fresh and exciting, but also communicated lyrics that meant something to us on a personal level that our fans could identify with," says guitarist Rob Glendinning.
The concept behind the making of 'Shake A Leg' represents the band's relentless touring schedule and their gradual rise to generating a loyal and dedicated following. Known by fans and critics alike for having a reputation as a busy and hard-working band, Bad Touch continue to tour far and wide and are looking forward to playing tracks from the new album when they tour the UK in October and November.
The new album, Shake A Leg, will be released on CD, limited edition gold vinyl and digital download. The album will be supported by a nationwide 18-date UK headline tour starting at Newcastle University Union on Wednesday 17th October.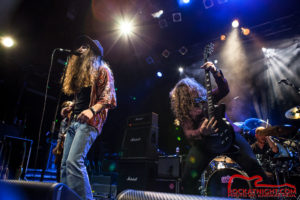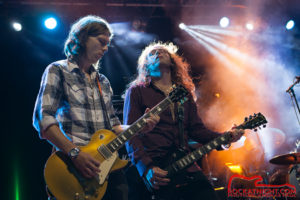 BAD TOUCH – 'SHAKE A LEG' OCTOBER 2018 UK TOUR WITH SPECIAL GUESTS AARON BUCHANAN & THE CULT CLASSICS AND DAXX & ROXANNE 
TICKETS: www.planetrocktickets.co.uk
Newcastle, University Union      Wednesday 17 October
Glasgow, The Cathouse                 Thursday 18 October
Inverness, Ironworks                     Friday 19 October
Edinburgh, Bannerman's              Saturday 20 October
Manchester, Academy 3               Wednesday 31 October
Derby, The Flowerpot                   Thursday 1 November
Hull, The Welly                                 Friday 2 November
Sheffield, Corporation                  Saturday 3 November
Leeds, The Wardrobe                    Monday 5 November
Stockton-on-Tees, ARC                 Tuesday 6 November
Stoke-On-Trent, Eleven                Thursday 8 November
Norwich, The Waterfront             Friday 9 November
London, ULU Live                             Saturday 10 November
Southampton, The 1865                Thursday 15 November
Bridgewater, Cobblestones        Friday 16 November
Saltash, Livewire                             Saturday 17 November
Oxford, The Bullingdon                 Sunday 18 November
Wolverhampton, The Robin 2    Monday 19 November
Follow Bad Touch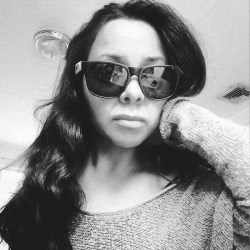 Latest posts by Andrea Ramirez Maciolek
(see all)