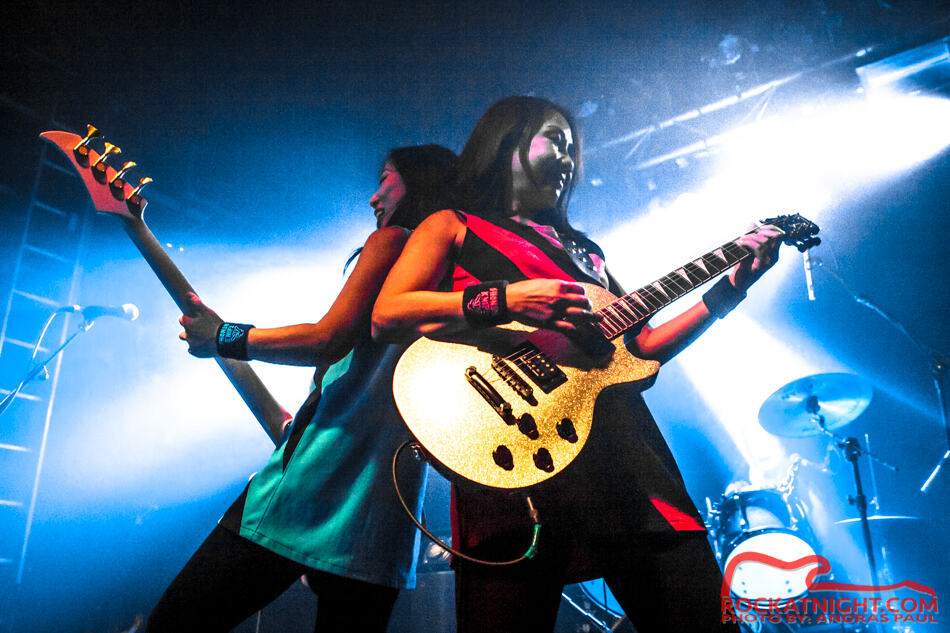 By Andras Paul, Rock At Night London
Venue: The Garage, London–April 13, 2018–Shonen Knife – pop-punk legends from Japan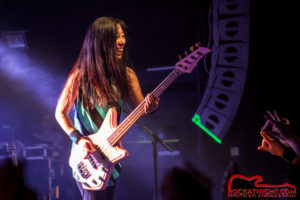 Japanese pop-punk underground legends Shonen Knife were animating The Garage's audience to the end on Friday the 13th for a killer show! Still holding a unique color on the rock 'n' roll scene, the band who sing their lyrics in Japanese and English (which actually sounds cool), took influence from bands such as Ramones or Sonic Youth and admired by the late Kurt Cobain too.
Founded by Yamano Sisters in 1981, a time when forming a girlband was far from easy to realise, and still the girls have been kept playing since. As Naoko mentioned playfully "It is our 1224th show tonight " and the audience loved that. The cheered up fans were presented some magic guitar shreds and not the least some classic poses by Naoko and Atsuko in the middle of the stage standing with each other's back shaking their hair and holding their guitar up in the air that just fired up the fans. These moments also gave a good reason to us photographers too to point that camera towards them. Naoko led the show as main singer followed by her sister Atsuko on base, – also the designer of their dresses – and the super elevated Risa on drums really made the night shine.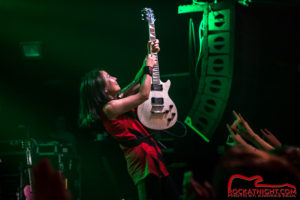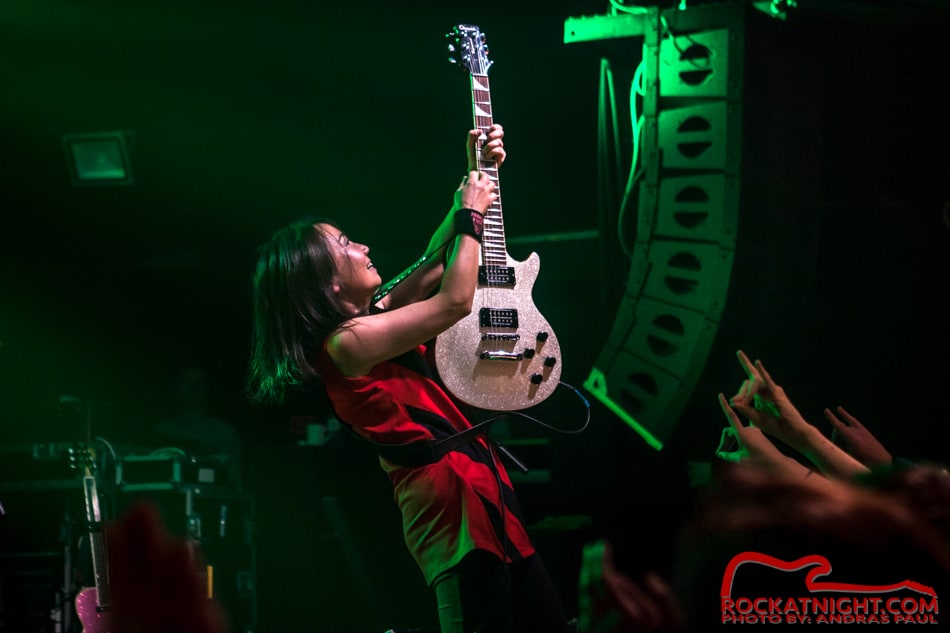 I saw people dancing around, feeling loose, and releasing their inner child immersed by the band's uniquely inspiring presence. Also, many fans from the older generation, refreshed their memories with the band's grungy rhythms, it can be said The Garage was quite filled by fans.
The setlist was packed with rather enjoyable hits like "Pop Tune" as a starter, "Banana Chips", "Twist Barbie" or "I am a Cat" just to mention a few, also some funny "food songs" according to Naoko like "All you can eat" , "Sushi Bar Song" with all along their snappy rhythms and magic melodies. Closing with the bursting "Antonio baka guy".
I remember this as a feel good gig which definitely put a smile on one's face watching the girls playing. The band's inexhaustible energy is peerless being in the middle of a rock'n'roll marathon playing in the UK almost every night for a month or so.
"Shonen Knife! Shonen Knife!" so the fans were shouting for more.
 The encore brought back some fresh energies, the members coming back wearing the band's official T-shirts followed by the song "Rock'n'roll T-shirt" – one of my fav, – from their latest studio album "Adventure".
"Thank you for coming! Arigato!" (which is 'Thank you' in Japanese) while they rose their scarves in the air. Well thank you for the sweet night!
Photo Gallery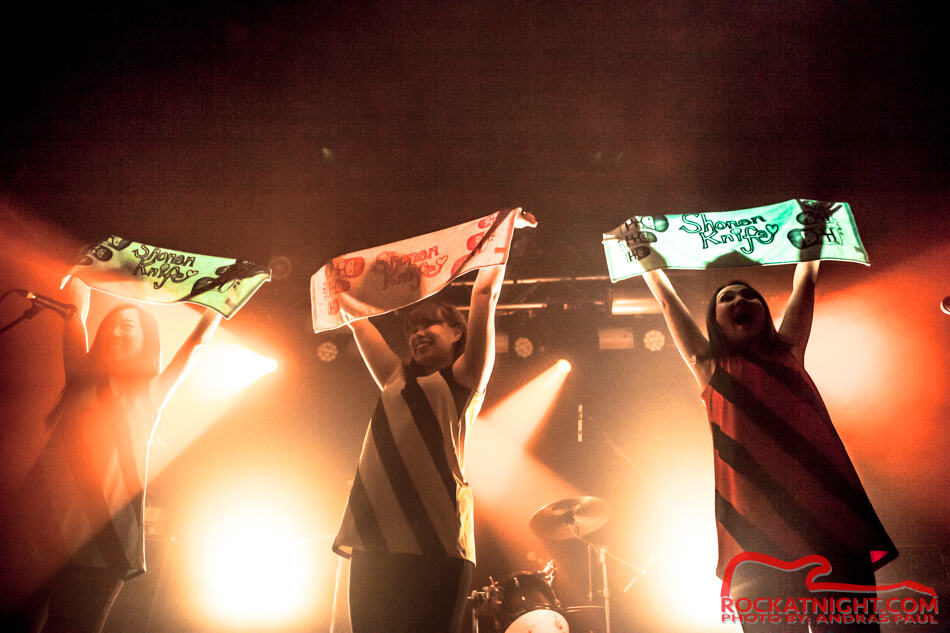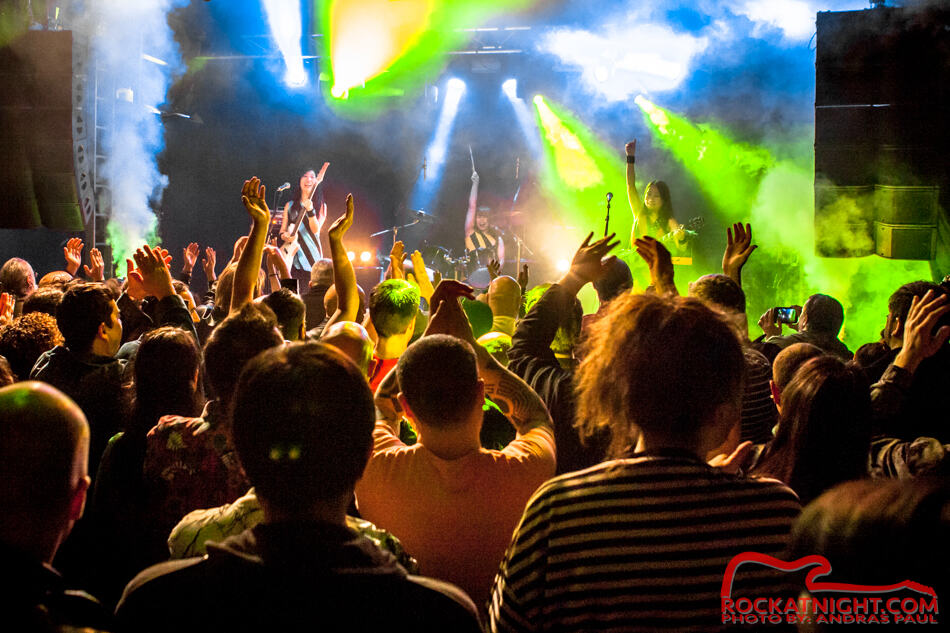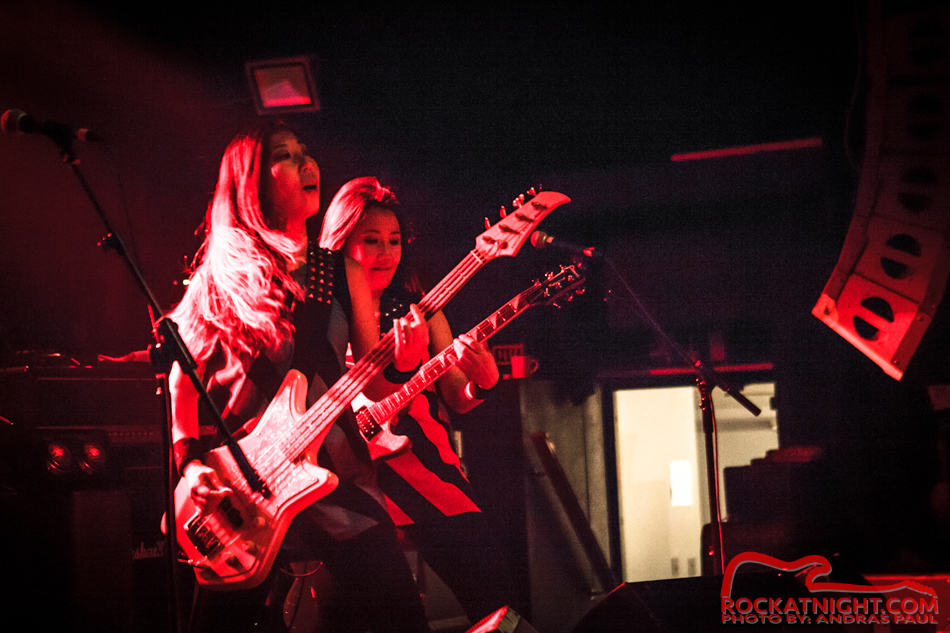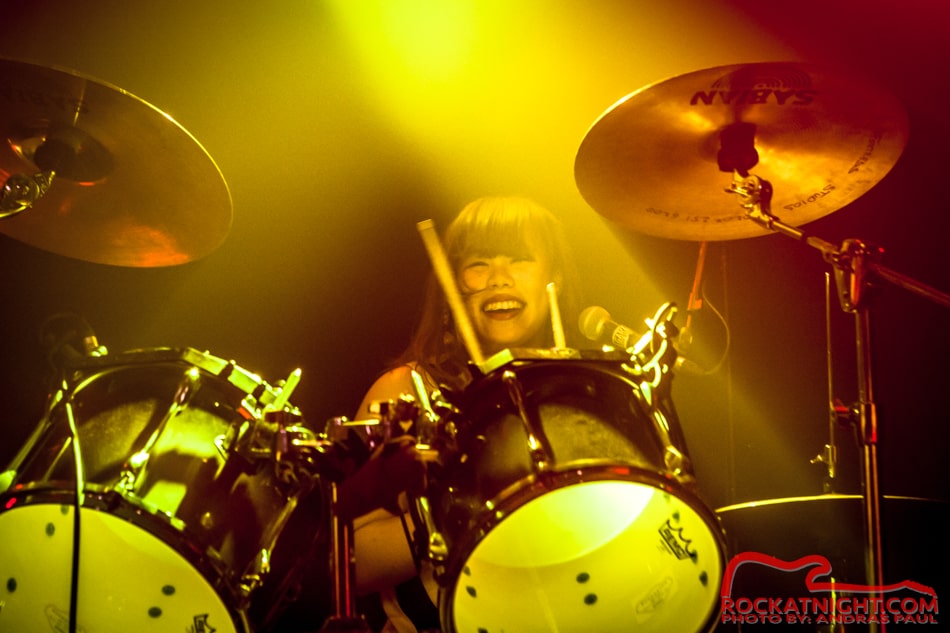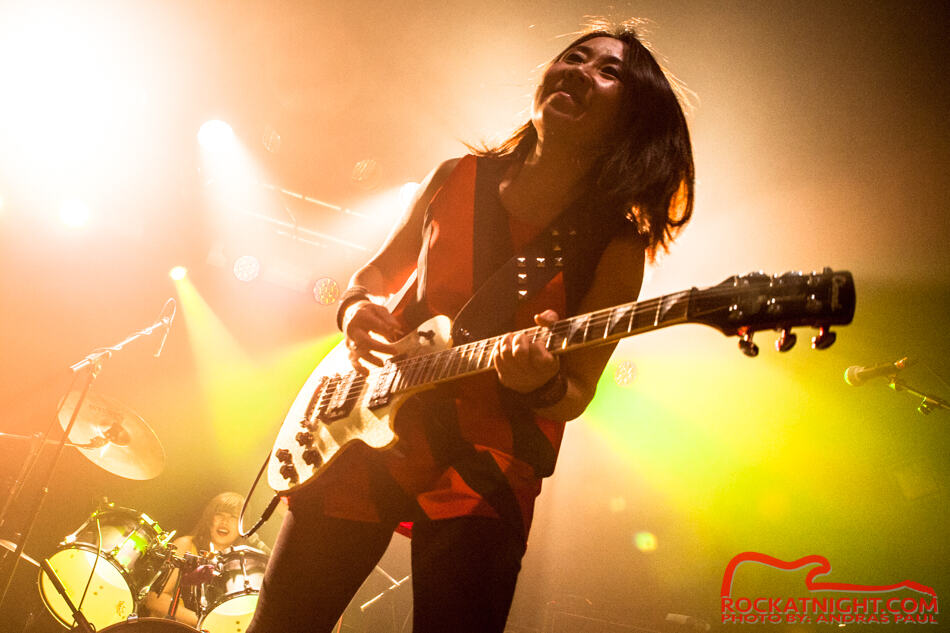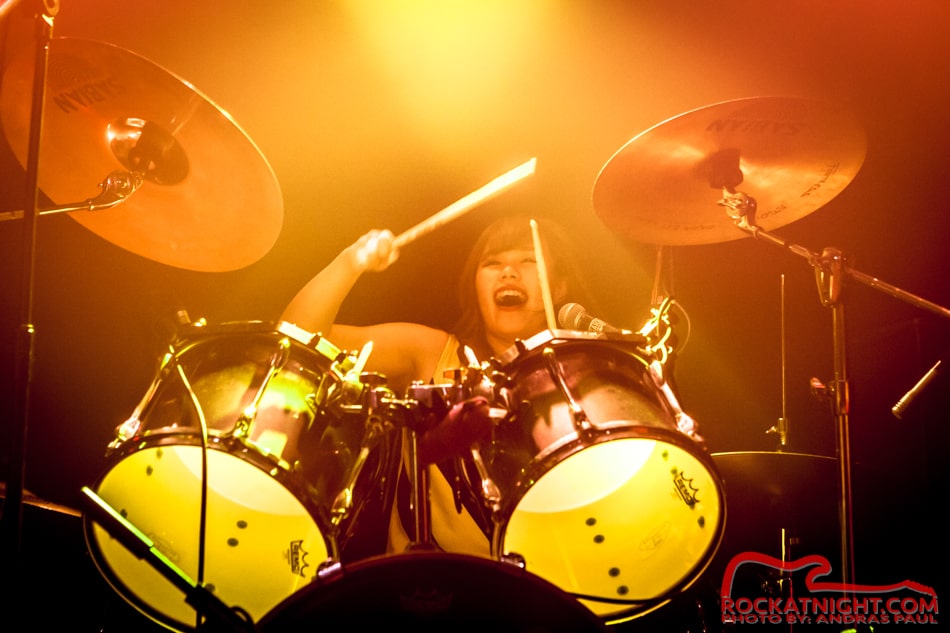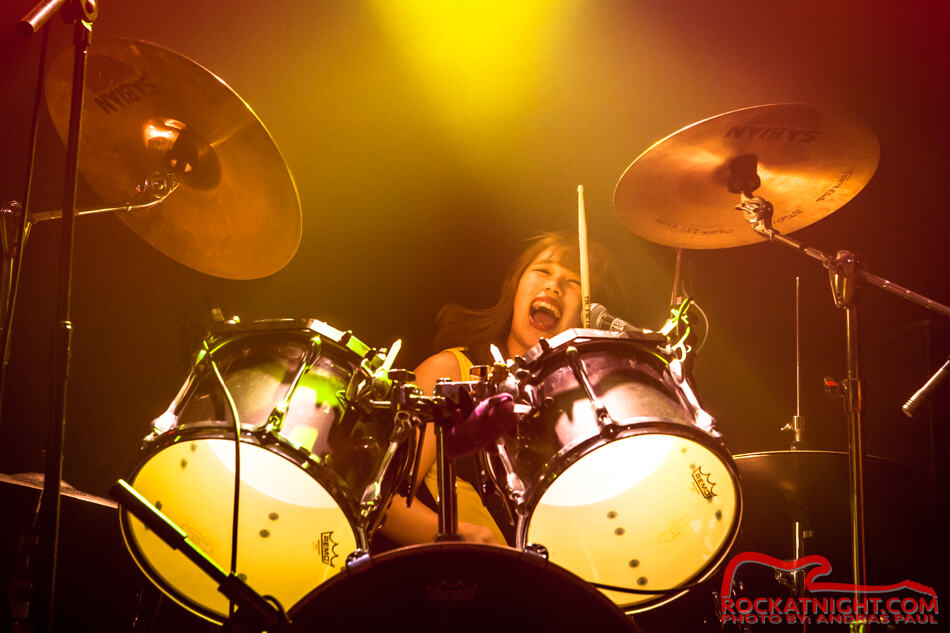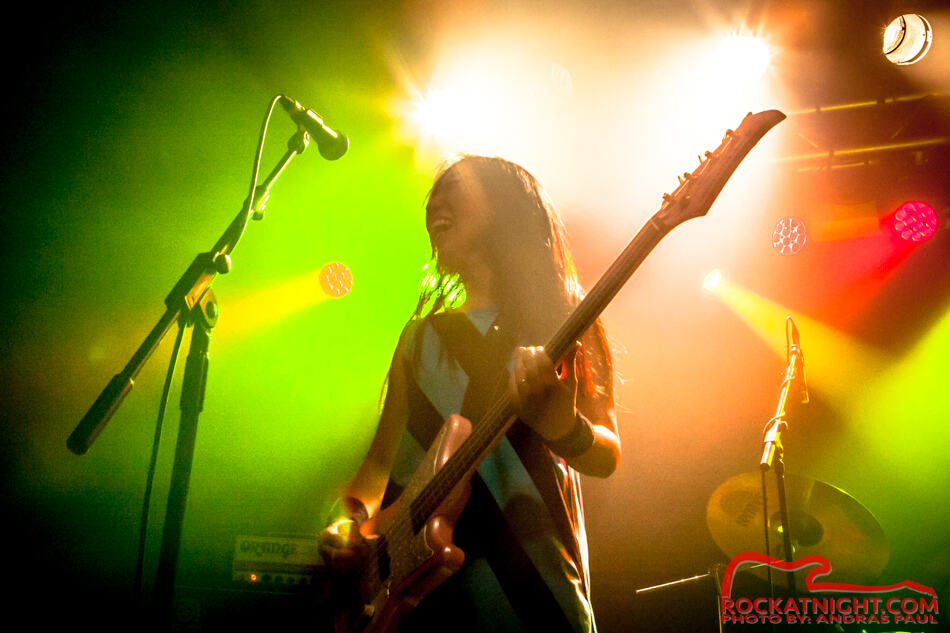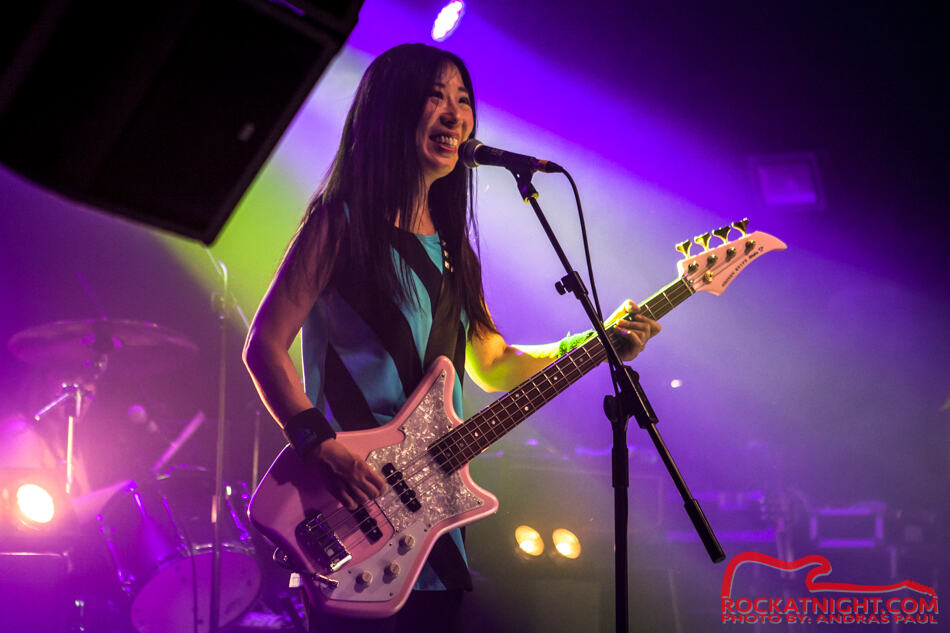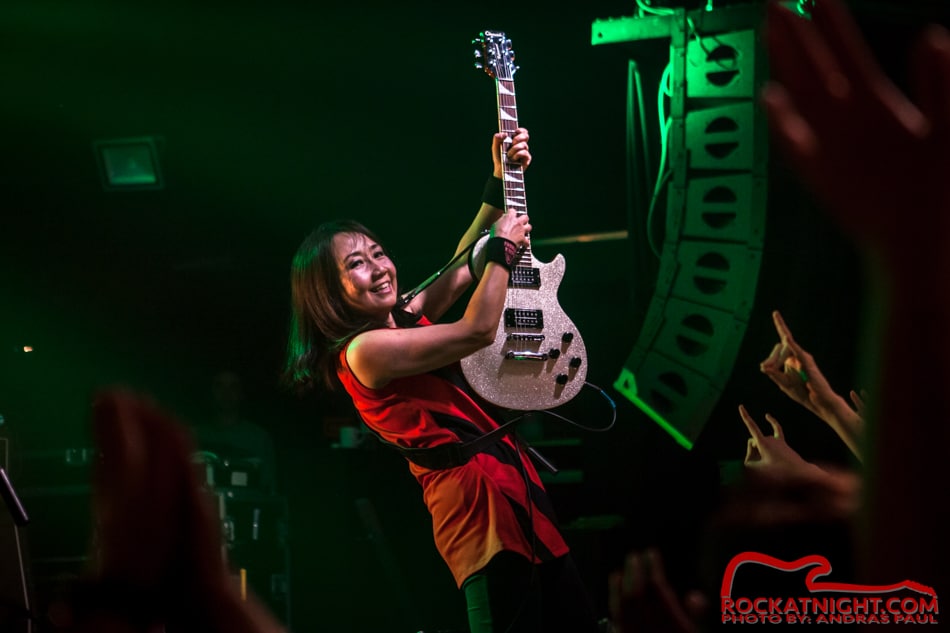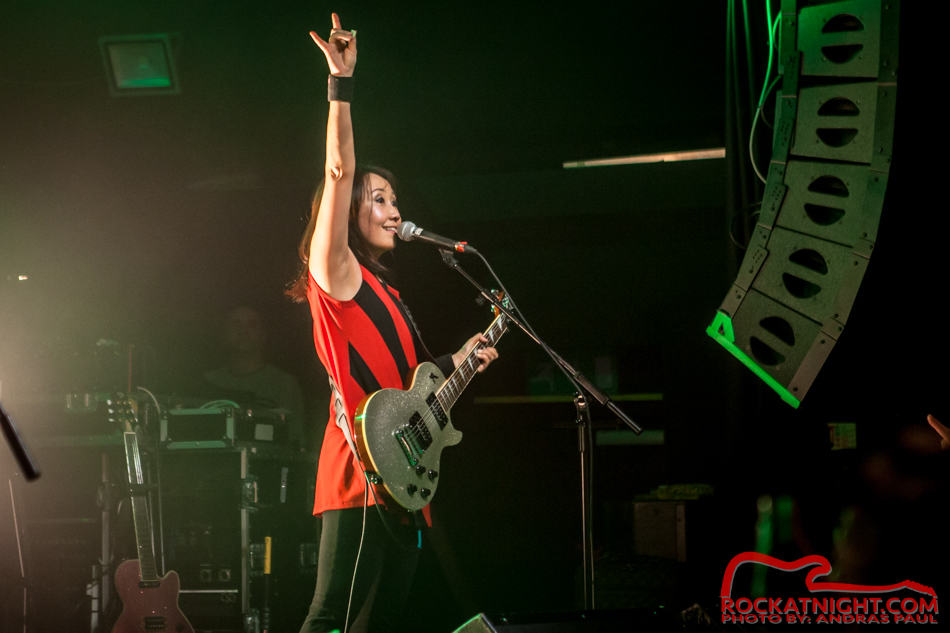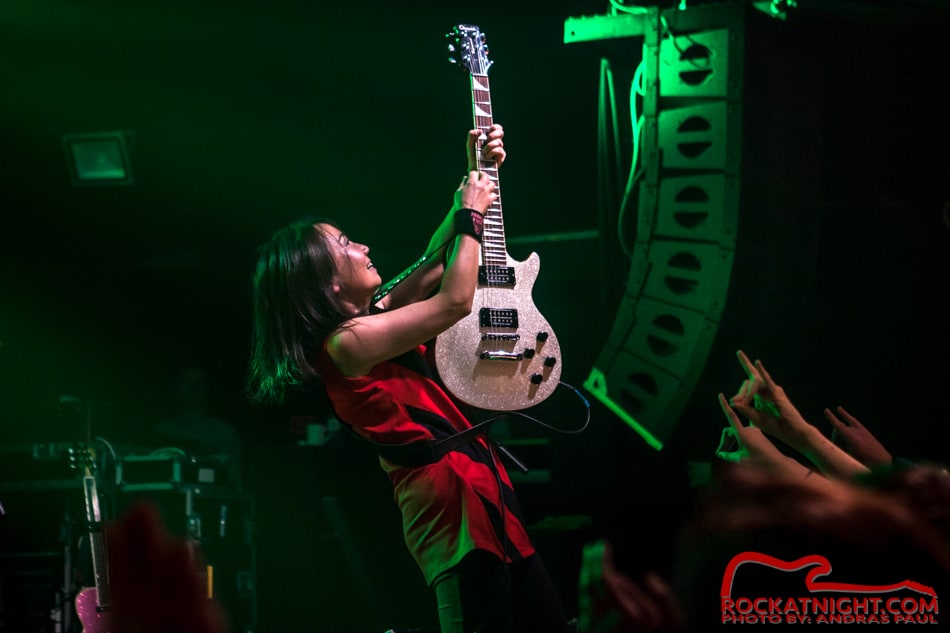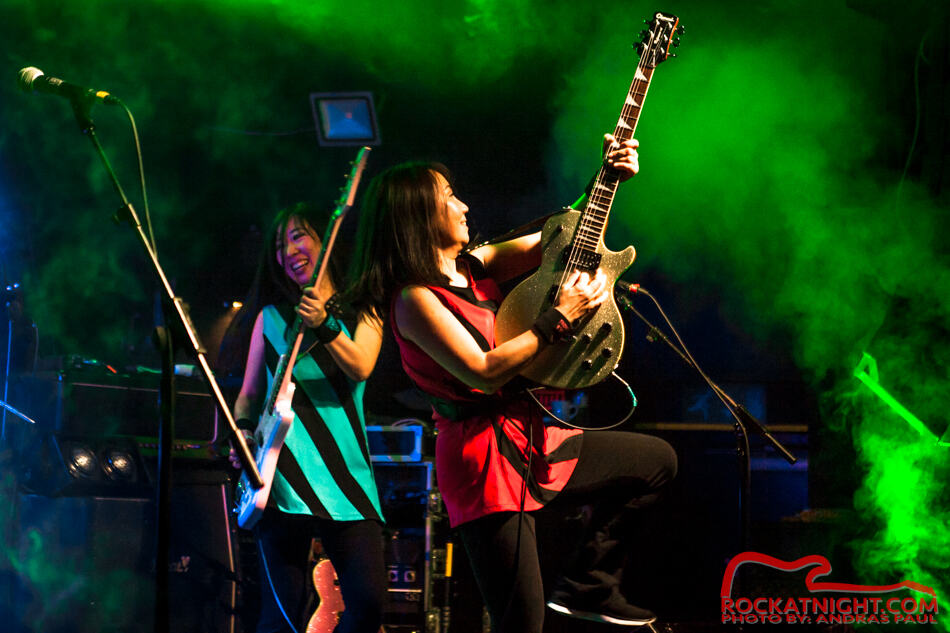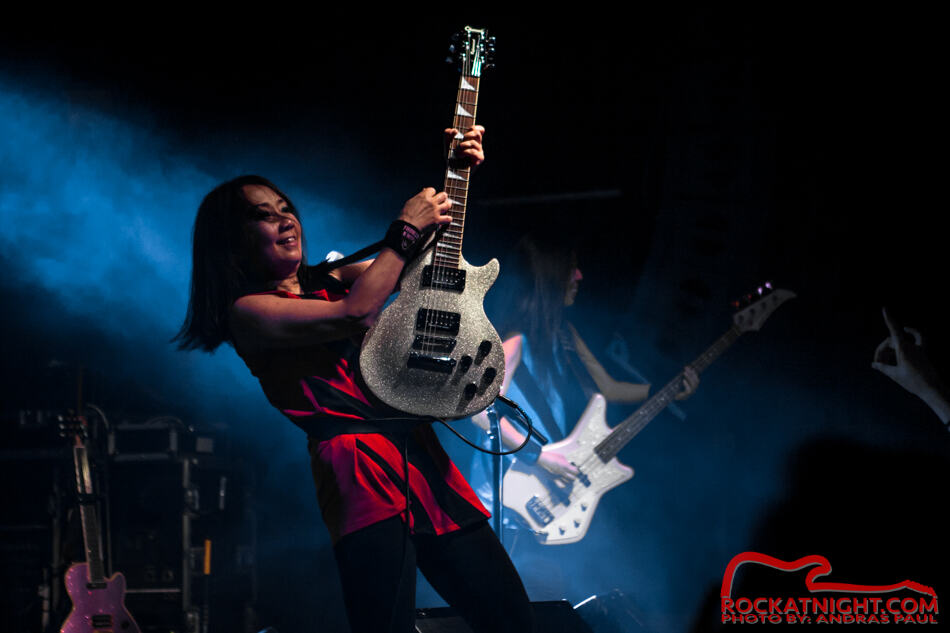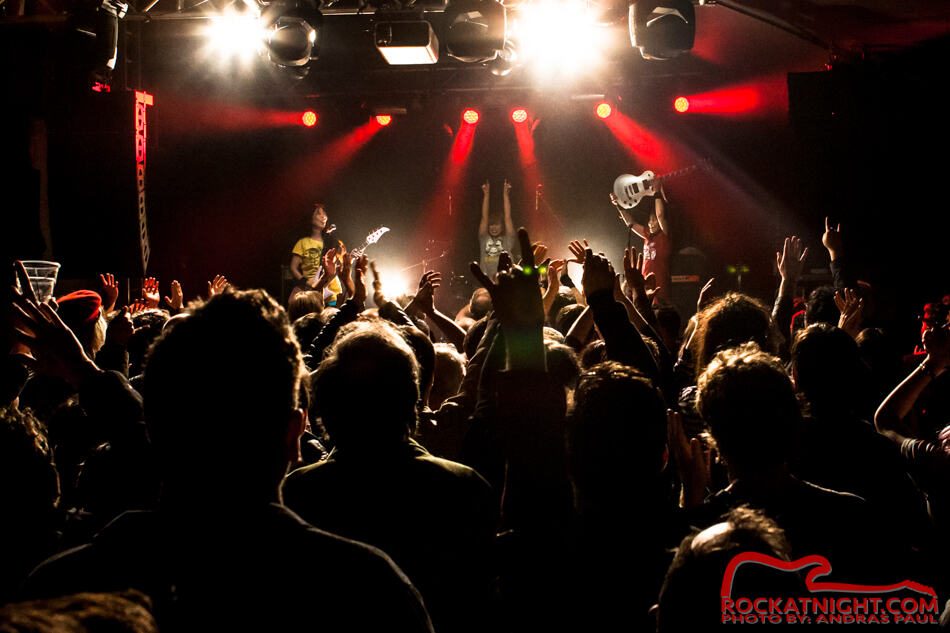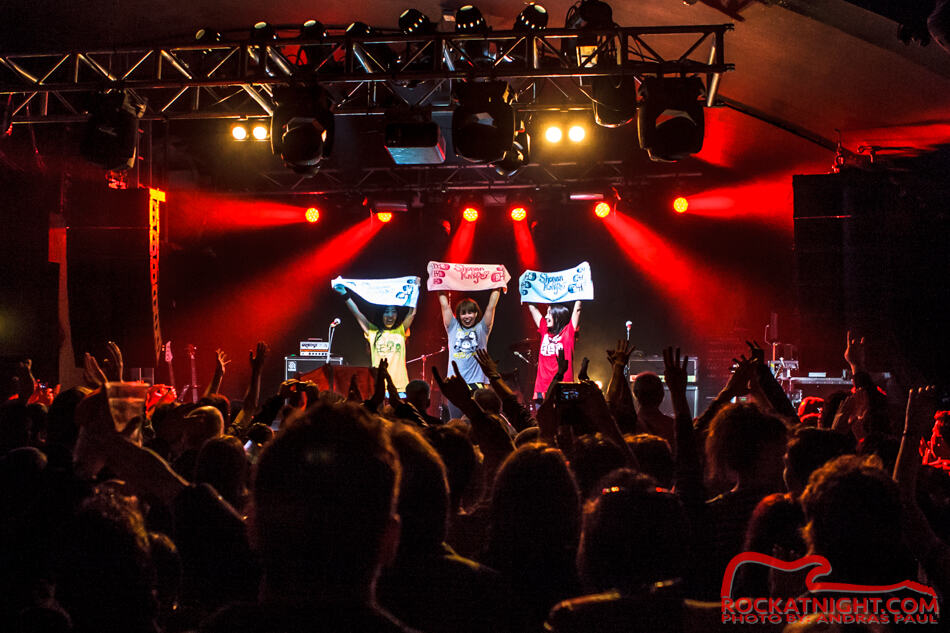 The images may not be reproduced, copied, transmitted or manipulated without written permission to Rock At Night and the photographer. Use of any image is a violation of the United States and international Copyright law
Latest posts by Andras Paul
(see all)