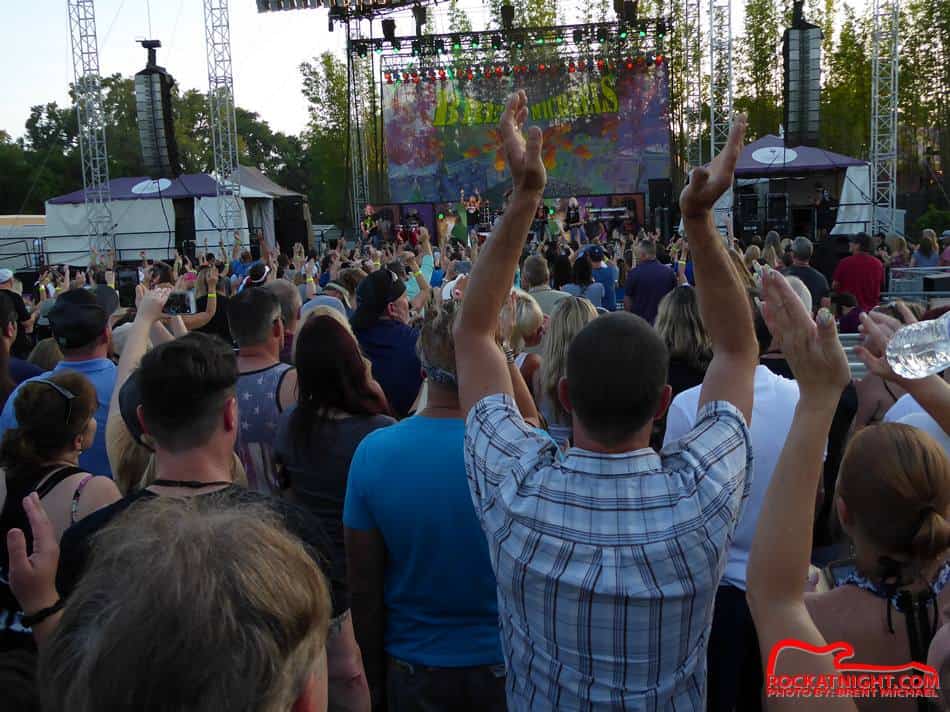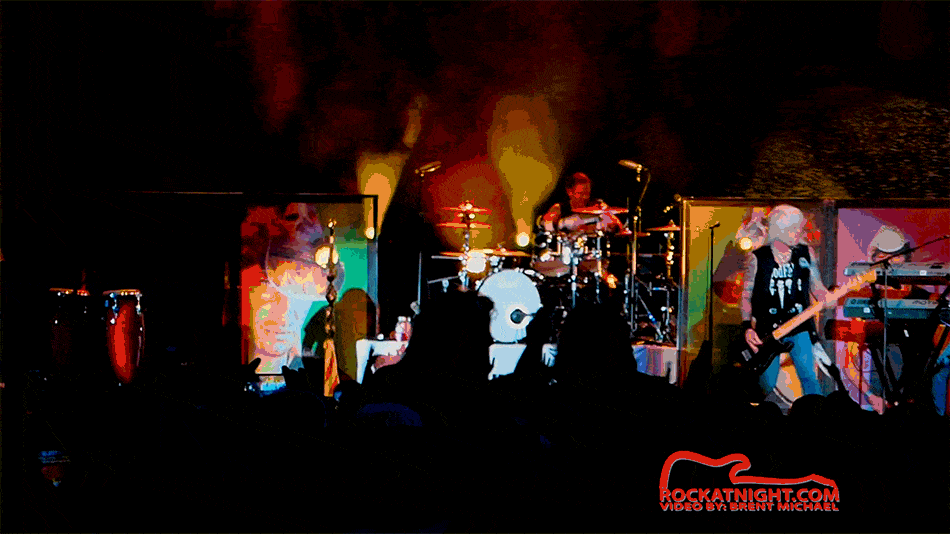 By Brent Michael, Rock At Night Tampa Correspondent
Venue: Busch Gardens Wine and Food Festival Concert Series, Tampa, Florida. Saturday, April 14th, 2018
Let's start by clearing up any confusion: I'm Brent Michael, He's Bret Michaels – No "n", extra "s". I'm older and better-looking, he's rich and famous.  Such is life!
Now that we have that cleared up, on to the show! Bret's catalog of hits is so extensive, both as a solo artist and during his rise to fame with Poison, (who he still tours with, although here it was The Bret Michaels Band accompanying him, with former members of bands like Cinderella.) he couldn't fit them into the all-too-brief show. But he did manage Talk Dirty to Me, Something to Believe In, Sweet Home Alabama (not his hit, but no one cared), Your Mama Don't Dance, Every Rose Has Its Thorn, and of course Nothing But a Good Time, and a few others. He also played harmonica and guitar on a few songs.
No need to run through his history, starting with glam-rock metal, experimenting with country, TV shows including his own reality shows, drugs, band fights, car accidents, stage accidents, health issues, we all know how to Google. Suffice to say his biggest hit song is still his life's theme: Ain't Lookin' for Nothing But a Good Time! And everyone from the stage to the back of the audience did!
Photo Gallery

Latest posts by Brent Michael
(see all)