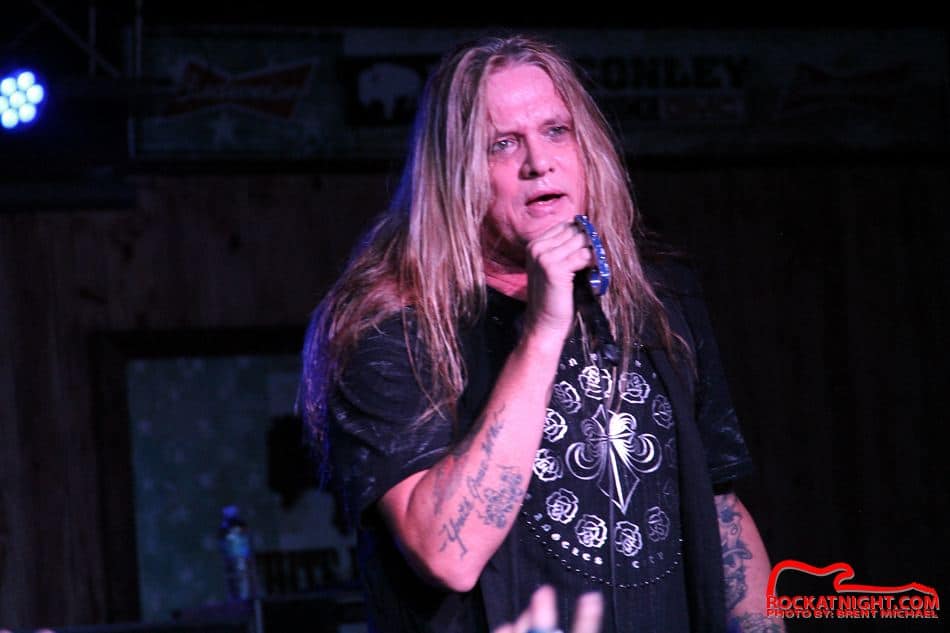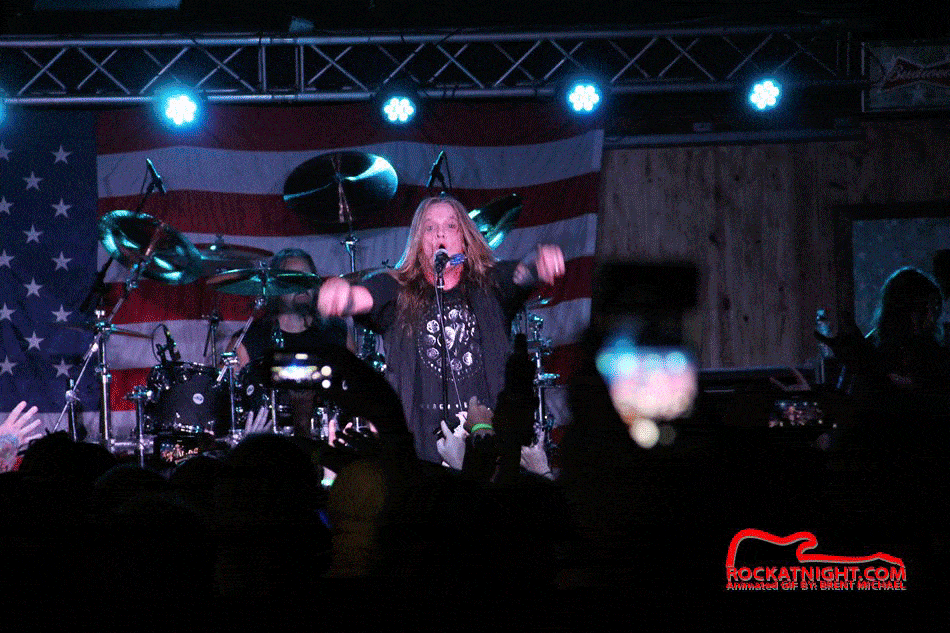 By Brent Michael, Rock At Night Tampa Correspondent
Venue: White Buffalo Saloon, Sarasota, FL, November 3, 2018
This was originally scheduled for St. Pete's State Theater, currently undergoing renovations – meaning I had to drive much further!
So I'm happy to tell you the man can still rock the crowd, hit the notes, and bring excitement to his fans! And he's been doing it over 30 years!
Okay, most of you know Sebastian Philip Bierk  known professionally as Sebastian Bach, is a Canadian heavy metal singer who achieved mainstream success as frontman of Skid Row. What you may not realize is he is also an actor, and played in Rock of Ages, Broadway, and TV.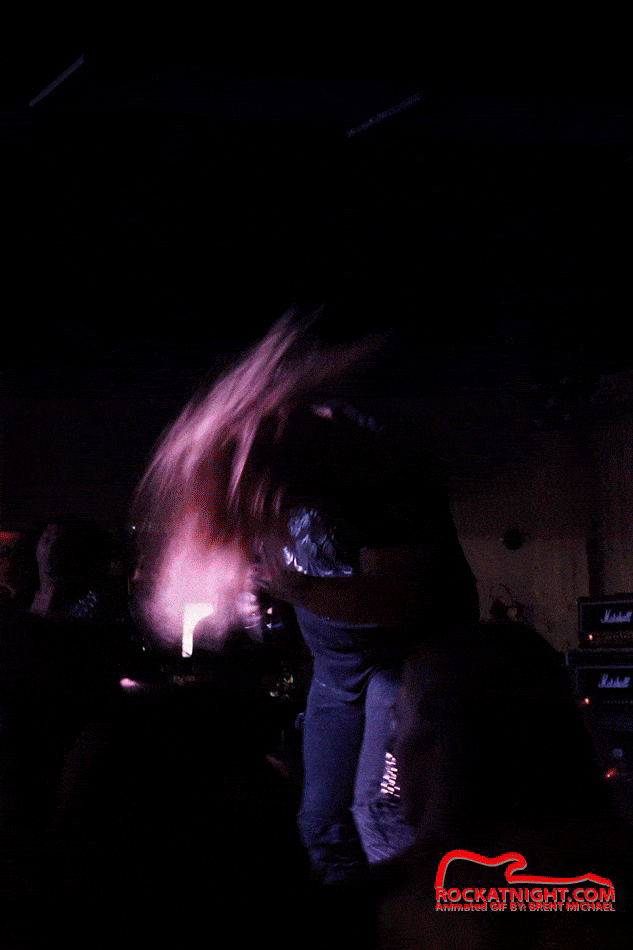 I've noticed a trend lately of major artists like Bach and Bret Michaels opening their concerts with the bigger hits, rather than saving them for encores. Sebastian started his set with his most well-known hit, "18 and Life," and bounced between newer and older material all night. He definitely kept the crowd engaged as well as entertained, reminiscing about memorable times in his long career. He was also a dynamo onstage; though his backing band (Bobby Jarzombek – drums, Rob De Luca – bass, and Brent Woods – lead and rhythm guitar) is clearly talented and provided a sound foundation as well as movement onstage, it was Bach's constant motion and audience interaction that demonstrated his star power. He ran, jumped, squatted, leaned, exclaimed, and otherwise kept everyone involved, including several singalong songs like "I Remember You." Interestingly, on one song I thought he sounded exactly like Vince Neil at his peak, which is damn good for a 50-year-old! He's also hooked into social media like Facebook.
Overall, the evening was a trip down memory lane for all Skid Row and hair metal lovers–but also he played a couple of covers like "Little Wing" and "Tom Sawyer", which really went over big with the crowd. The encore was "Youth Gone Wild" and "Hell Inside My Head."
If you get a chance to see him, take it – it's definitely worth the trip!
Note: Opening bands One Bad Son and Monte Pittman have their own gallery post!  Check out some of the highlights of Sebastian Bach below:
Photo Gallery

Latest posts by Brent Michael
(see all)