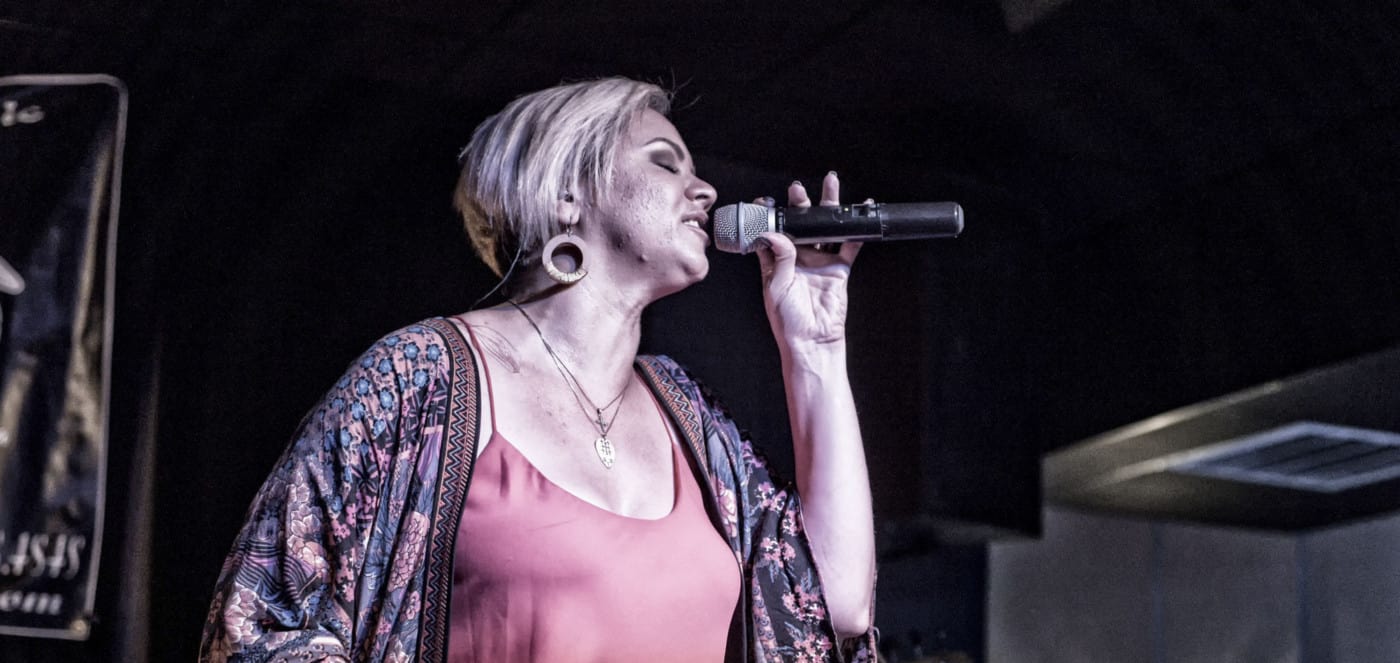 By Steven Neff, Rock At Night Orlando Correspondent
Venue: The Alley, Sanford, Florida
I just happened to be going through the "favorites" links on my laptop the other day and spotted the Lauren Mitchell Band website. This band hails from the Florida west coast, so I wasn't really expecting much in regards to any gigs the band would be having in my vicinity, let alone have the time to go.
I first noticed the Lauren Mitchell Band about three years ago when I lived in the Tampa Bay area. I kept an eye on this band, but every time they had a gig locally, I was always too busy to get there.
Fast forward to 2016 and to my surprise, the Lauren Mitchell Band was coming to Sanford at a venue called The Alley. As fortune would have it, I was off. Nice.
My next surprise was when I arrived at The Alley; the venue where the soulful songstress of Lauren Mitchell would be digging deep for the audience that evening. This little gem sits nestled in a tiny piece of real estate in Sanford's historic district. You don't realize it until you've walked in that The Alley is a treasure trove of Blues music that is a staple of the Blues community in Florida. Their website alone sports an impressive list of musicians that keep the Blues connoisseur in you more than satisfied.
The small size of the venue made it an intimate setting where fans could meet for a close encounter with the Lauren Mitchell Band as they played a solid set list of Blues for the evening, which also included tracks from the band's first album [Come To Mama, Please Come Home, and Do You Know]. Lauren Mitchell fronts a band that plays by soul sacrifice and reaches deep inside. It's easy to see why they tour for 250 dates per year.
Mitchell's beautiful voice was captivating and soulfully passionate. I'm glad I didn't miss this show and I don't plan on having another three year drought for the next time I go and see this incredible band.
As a side note, the band has announced it's working on new material for its third album. With a continued touring track record and new music forthcoming, The Lauren Mitchell Band will only add to their already strong presence among the best of the Blues.
Members: Lauren Mitchell – Vocals;  Jose Ramirez – Guitar;  Kevan McCann – Bass; James Lewis – Drums
Set List
I'll Play The Blues
Lucky 13
Come To Mama
Into My Fire
Soul Music
Lead Me On
No More Fear
Soulful Dress
Can't Let Go
Brown Liquor
Please Come Home
Do You Know
Photo Gallery
Videos
The images may not be reproduced, copied, transmitted or manipulated without written permission to Rock At Night and the photographer. Use of any image is a violation of the United States and international Copyright laws.

Latest posts by Steven Neff
(see all)