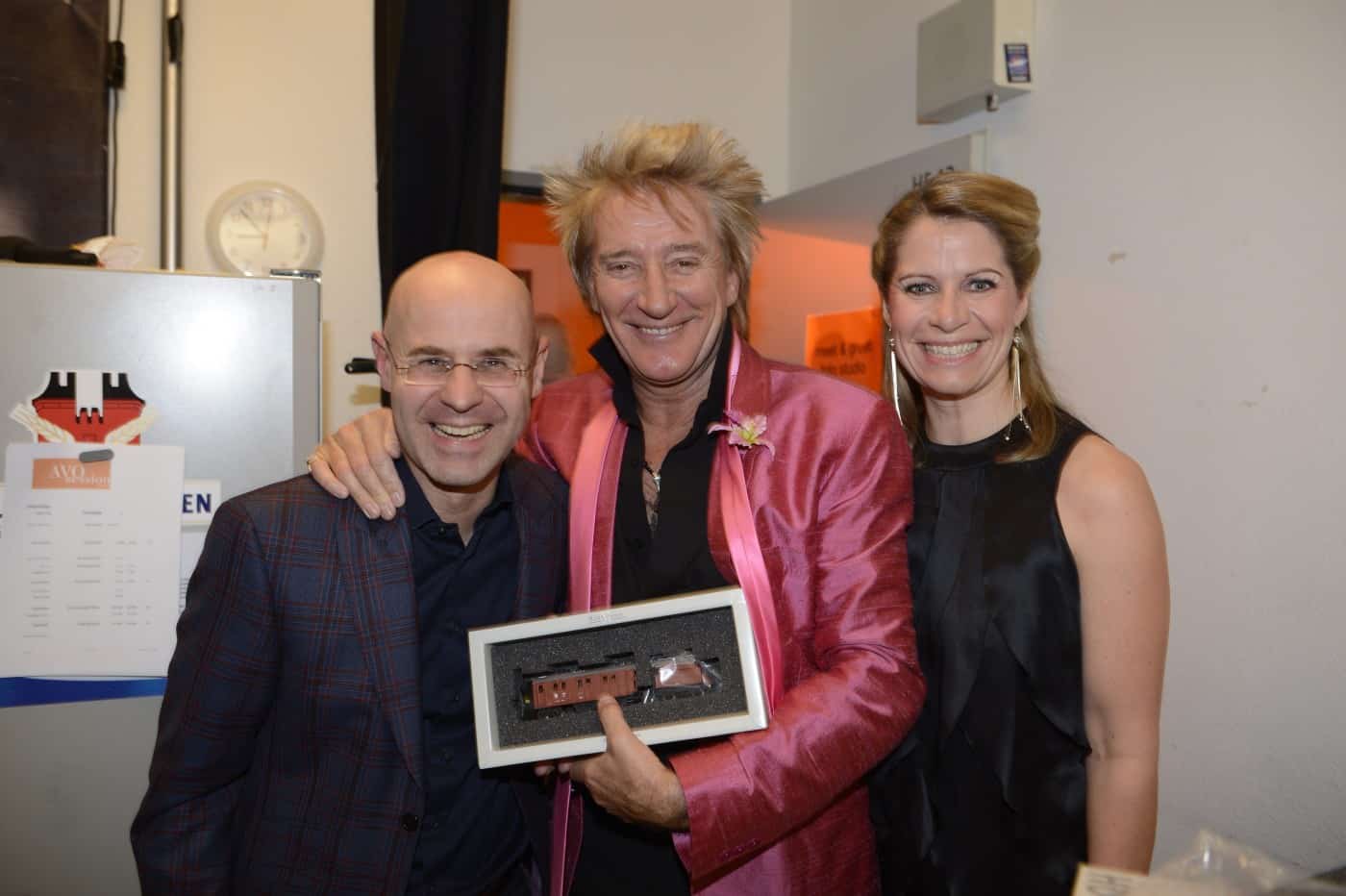 By José Oliveira, Colmar-France Correspondent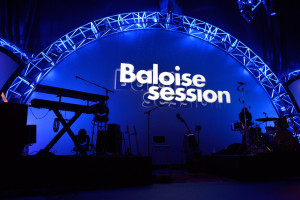 Behind every show, there is a lot of work being performed between promoters, artists, and management. Today, Rock At Night would like to get a glimpse into the life of promoters. We spoke with Matthias Muller and Beatrice Stirnimann, promoters of the Baloise Session, Switzerland.
MATTHIAS MULLER & BEATRICE STIRNIMANN (BALOISE SESSION)
BASEL – SWITZERLAND
How did you get interested in this job? How did you came to musical events?
Beatrice: I was always fascinated by music. Already as a kid I was sitting in front of my stereo system recording my favorite songs from the radio on tape, so that I could hear my own mix tapes. Later as a 15 year old girl, I went to see my first arena concert, a show of Falco (a legendary singer from Austria) at Hallenstadion Switzerland and I was totally thrilled by this event. Getting older, I started working as a volunteer at concerts (also for the company I'm now working for) checking tickets or as an attendant. After my studies I got a call from a business partner of Matthias, saying his company was looking for a new person to start in their offices. Unfortunately, I already had a job at this time as a Product Manager in the cosmetic industry, so I had to pass. But two years later, Matthias himself was looking for a person to help him with the festival, and I then took my chance and got the job. With this job a dream came true, and it's now been almost 20 years that I have worked for this festival.
Matthias: As a student I was helping my older brother and his band to organize their shows (promotion, ticketing, etc.). I was so impressed about this work that I wanted to do this on a regularly basis. Together with two colleagues I founded an agency for event marketing, which designed Corporate and Motivational Events.
Switzerland has a big tradition in Rock Festivals. How could you define THE BALOISE SESSION?

Beatrice: BALOISE SESSION is different to other festivals. It is a boutique festival with only 1'550 seats and its USP is the intimate and unique club table seating with candle lights. All shows are captured on video and audio and internationally broadcasted in up to 140 countries on 5 continents.
Before this label, the Festival was called AVOSESSION for a longtime. Why does it became BALOISE SESSION?
Matthias Müller: Before Avo Session our festival had one more name: it was called Rheinknie Session, named after the river "Rhein" that flows through the city of Basel. In 1998 the name was changed to Avo Session because of a new presenting sponsor Avo Cigars. Avo Cigars is a brand name of the Davidoff Group and they were our presenting sponsor for 15 years. In 2012 the sponsorship contract with Avo Cigars was not renewed. Our new Presenting sponsor is BASLER VERSICHERUNGEN, an international insurance company based in our home town Basel. Therefore we renamed the festival to BALOISE SESSION.
At the Press Desk last August, when you announced this beautiful 2015 edition, you tell us that the main budget for this year was around 8,5 MCHFr. It's a lot of money! Contrary to other festivals in Europe, you seem to have no cash flow problems.
Beatrice: It is not easy to manage such a budget and hard work to maintain this budget. Nearly ¾ of our budget is financed by sponsors. This is great, but also a lot of work. We focus our whole organization very much to make those companies and their guests happy. And of course also our acts and visitors.
One of the characteristics of BALOISE SESSION, is the fact that the artists have to agree to be filmed, for a later passage on the Swiss television. How the groups, which want to control everything today, govern in it?
Matthias: We are very clear in our offer and contract about the filming. We then have to convince all artists to grant us these media rights. They get control of which pictures we will broadcast and can use them themselves online and on DVD. The thing is to find a solution for both sides regarding the filming and every artist is happy in the end.
Eric Clapton and Rod Stewart, among other artists, complied with this rules. Did the cachet contribute to it?

Matthias: Sure, the cachet ads something. But Money is always an important part of our offer, especially since artists can't earn enough from CD/DVD sales any more due to cheap or free downloading But in the end it is all what we deliver to the artist and our reliability of our 30 years of experience that decides the deal in the end.
To be a good Promoter makes you listen to new bands. Who are your favorites?
Matthias:International Acts like George Ezra and Haim and Swiss Acts like Pegasus and Baum.
 Beatrice: The Weekend, Kensington or brand new Kelvin Jones.
Who was the most difficult name to sign?

Matthias: I think Grace Jones deserves this title J. But there are a lot of very spontaneous people among our artists.
The most beautiful concert you've promoted?
Matthias:I had so many great experiences, so I can't just name one of them. Among the top ten we have for sure: Grace Jones, Zucchero, Joe Cocker, Pink and Miles Davis …
 Beatrice: Very difficult questions, as all our shows are beautiful for us. But if I have to name somebody, Ryan Adams, Chris Cornell and Grace Jones.
This year you've given the BALOISE AWARD to IGGY POP. What were the reasons for that?

Beatrice: We have a Jury of music specialists, they decide who gets our award. But for a Lifetime Achievement Award the choice was not difficult. Iggy Pop is a "one of a kind" artist and his long lasting career shows, with his different music experiments just are prove enough that this award for him is well-deserved.
One of the peculiarities of your Festival lives in the fact of seeing always a Swiss artist in your programme. How do you make this choice? 
Matthias: Switzerland is just full of good music. We are proud of this and so for us it is a must to present Swiss or Basel artists in our program. Our TV broadcasts can make it easier for Swiss acts to get known in other territories outside Switzerland and that's the reason why managers of Swiss acts see TV as an added value besides the fee. So this facts make it sometimes easier to choose as Swiss acts who likes to be on our line-up.
What's the artist about whom you dream to sign? 
Beatrice: Tom Waits, George Michael, Sade and cool would be AC/DC.
Matthias: I have still a lot of dreams: Coldplay, Shania Twain, George Michael, Phil Collins and Sting…
BALOISE SESSION is unmistakably one of better festivals-prestige than a city can offer. How does BASEL live it?

Beatrice: Basel and Switzerland lives it by buying our tickets. We are in the lucky situation that we sell between 95 – 98% of our tickets since many years. This is the best thank you a promoter can think of.
THANK YOU VERY MUCH!
PHOTO GALLERY

Latest posts by Jose Oliveira
(see all)