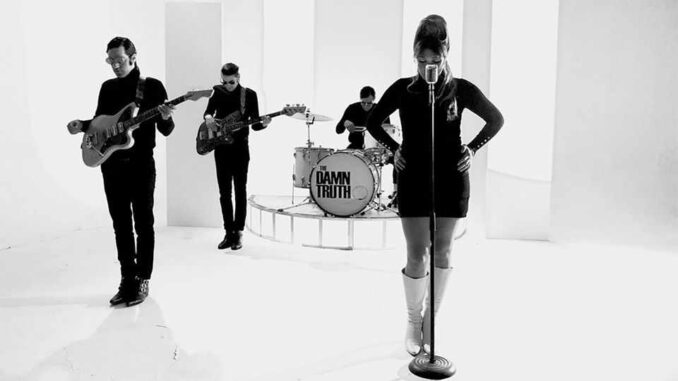 By Anita Stewart, Managing Editor
New Single and Video: "Tomorrow"
Release Date: September 17, 2021
The Damn Truth, Montreal's rock band have released the single and video for their song "Tomorrow," an empowering anthem. The video is directed by Ariel Levesque and Ben Gelfand at the I/O Studio in Montreal. Through repeating imagery in the video of the 60's, 70's and 90's, the decades that inspired the band musically are revealed. Produced by legendary record producer Bob Rock (Metallica, Aerosmith, Bon Jovi, Motley Crue, The Cult, Bryan Adams), "Tomorrow" is the second single taken from the band's third studio album "Now or Nowhere." We reviewed the album and you can check out that story HERE.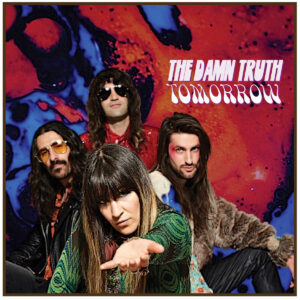 This single follows hot on the heels of the band's previous single "This Is Who We Are Now" that attracted heavy airplay on UK radio including Planet Rock. "Working with the I/O team on the filming of this video was once again a mind-altering experience," says The Damn Truth's lead singer and guitarist Lee-La Baum. "This time around, instead of turning us into Cirque de Soleil acrobats, we time travelled to some of our favourite musical eras. And what a trip it was!"
Yes, the guys really did shave off their facial hair for the 60s sequence! "With a reputation like ours; cleaning up was a challenge," reflects Dave Traina, the band's drummer. "My upper lip hadn't seen the light of day in over a decade." Bassist PY Letellier had the most fun, on and off set, "I really enjoyed drinking cold gin throughout the 60s, 70s and 90s!" "I made a conscious effort to forget the past, and said, 'F*** you' to the future and focus on now," says The Damn Truth's lead guitarist, Tom Shemer.
The band embarks on a tour throughout the UK in 2022; you can find tour info HERE. "We're looking forward to touring the UK," says Lee-la Baum. "Last time we played the UK was a one-night banger in London that left us wanting for more. We cannot wait to come back and hit the road in the UK."
About the single "Tomorrow," Rock at Night says: "A powerful rock anthem that has lyrics about focusing on the future. The song is a superbly recorded rocker and the video is a real treat for the eyes with tons of ingenious effort put into the costuming and make-up to coincide with the band showing us the musical decades that inspired them. Loved it and bravo!"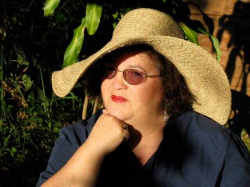 Latest posts by Anita Stewart
(see all)