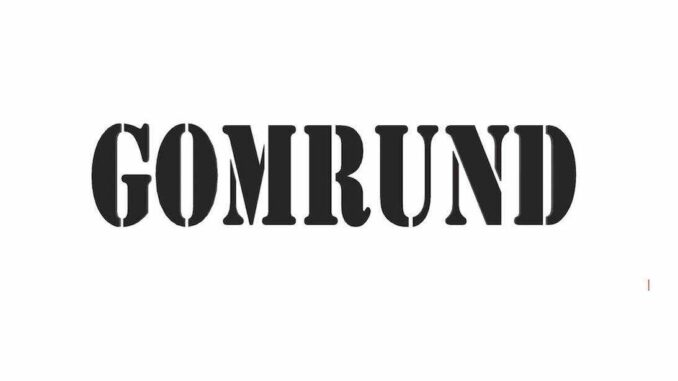 By Lynn, Rock At Night The Netherlands
INTERVIEW-GOMRUND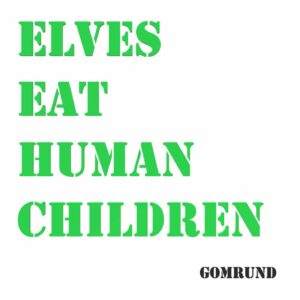 "You can call me Gomrund. I've purposely not put a lot of information out about me or any photos. Trying to remain a bit of a mystery, and just let people focus on the music."
Gomrund is a solo artist. He started making music in the 1990s, but it was very difficult to self-release then. So for the outer world Gomrund slept until March 2021. "One album was ready to release, 'I Can', I placed it on Spotify. And then I started on new music, placed it on Bandcamp – it's in my opinion a platform you can share and even sell your tracks easily. And it's a fertile ground for all kind of experimental music."
Roaming the music platforms I came across Gomrund. His music caught my attention and can be described as an interesting mix of electronic music with a lot of other influences. Because of the lack of information available, I wanted to talk with him–and we met somewhere online.
Triphop
"Though 'I Can' is an album with older music it is still related with the music I make now. My goal is to create music from all different genres, so it's more an ongoing development through the years.
I really do appreciate all kinds of music and I suppose at the moment, being a solo artist, electronic music is more suited. I'm influenced by trip hop, some darker IDM, Breakbeat. And artists like Portishead, Aphex Twin, and Cold Cut are big inspirations."
Layers
The tracks of Gomrund are layered. It starts with a simply beat or a riff, and added with different sounds, themes, riffs etcetera. Many of the layers have something repetitive in it, and a minimalistic character. But, they all complete each other, like pieces of a synergistic puzzle.
The power of Gomrund is there are some similarities in the structures of the tracks, but the way it's worked out is surprising to me. It is a very broad palette of colors which he uses for the layers.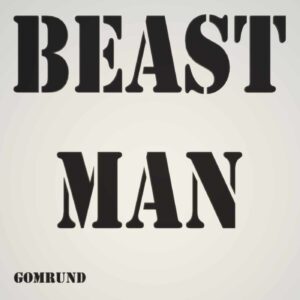 The title first
Gomrund: "The starting point of a new track is maybe a little unusual. I come up with the title first, think which instruments/style/BPM then layer it from there. I always keep the title in mind.
It's not strictly electronic music what I compose. I do sometimes use real bass and guitar, to create a rock element in a track. I also use samples of other instruments, like strings or horns. It can be tricky, but I do think it adds some depth and warmth. Even when you manipulate the sounds, they still have the original basics in it. I think the term 'genre fluid music' gives a good description of my work."
North West England
Listening to more tracks I think Gomrund's music has a dark edge, sometimes evident, and sometimes in a playful disguise. Via Twitter I could deduce Gomrund lives in North West England, an environment known of industrial cities and dark pasts. Could that cause the darkess? Gomrund said: "I do live there, indeed. But I think the darkness comes more from my cultural influences – horror films, comics, music. Some of the tracks are based on dark movie themes. The strange thing is I'm a very happy and upbeat person in real life!"
Double A-side
Recently releases of Gomrund are singles with a Double A-side. It reminds me on the old school vinyl era when singles played an important role. The flip side featured mostly a lesser known song. But sometimes a band released 'a Double A'.
Gomrund: "With the 3 Double A-sides, I wanted there to be a definite contradiction between the two songs. The structures can be complimentary, but hopefully the feel is different."
Instrumental
There are a number of reasons why Gomrund's music is instrumental. "I can't sing, and I honestly don't have any interest in trying. There are a few small bits of vocals (especially in my 1st album 'I Can'), but I see it as just another instrument. One of my favourite bands is Mogwai, and they rarely have any singing. I will be including more voices in future releases, but it will just be another layer, not the focus."
SOCIALS