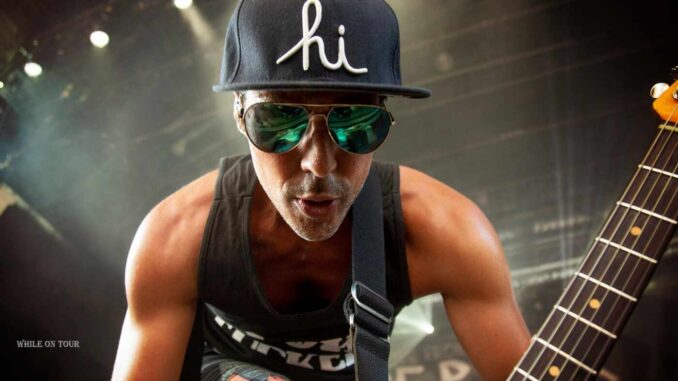 By Anita Stewart, Managing Editor
Album: "Electric Beach" with LAW Records
Release Date: July 23rd, 2021
Producer, guitarist and lead singer of celebrated reggae/dub bands Pepper and Sabotage Soundsystem, Kaleo Wassman brings his alter ego, "The Naughty Don" to life on "Electric Beach." This studio LP is a "creative collaboration between man and machine to help humanity discover the paradise within each of us through the alchemy of music and technology." For those of you that don't know Kaleo, his music is a beautiful blend of American reggae, roots, dub, Hawaiian styled folk and pop–think Jack Johnson, Sublime, Hirie and early Michael Franti and Nahko.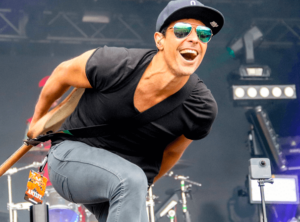 "With this project, I'm getting away from what every American reggae band is doing right now," says Wassman, "and that is sounding exactly like the same band. It seems like every young American reggae band coming up these days sounds exactly like someone else. Electric Beach is where I'm taking American reggae next. Entering the DJ world. Entering Afrobeat, entering all these disparate new elements that are taking reggae music somewhere new. Sonically, this will be a very different sounding album than you've ever heard in the American reggae genre."
And what makes this album unique and different? "Another exciting element of this release for those hard-core, immersive music lovers— something very special that no one in my genre is doing, but everyone in the DJ world does— is that I've made Naughty Don sample packs. We took a whole bunch of samples from the Electric Beach sessions, like samples of my vocals, of the keys, the guitars, and all the sonics that we used on the album, and put them together in sample packs that can be downloaded. So now, fans can literally take the real sounds that made this album and they can create their own music with them!"
"I look at this project like the Dungeons and Dragons of music experiences," quips Kaleo's personal manager Ryan Sullivan. "It really has this element of endless possibilities to where you can get as deep and nerdy into it as you want. Because this is just Volume One. This is just the first chapter in your giant DnD-style, five-year hero's journey through the Naughty Don universe!"
June 11th his devoted fans were treated to a sneak peek of Kaleo's new sound on "Electric Beach" with the release of "Easy" featuring Pepper; this was the first single to drop in advance of the upcoming full album. On July 2nd, "Private Beach Party" was also released. Upcoming dates and more information are at the official website linked below. The full studio album drops this week! You can pre-order it right HERE.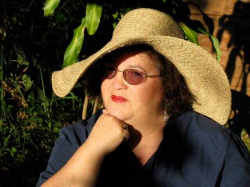 Latest posts by Anita Stewart
(see all)