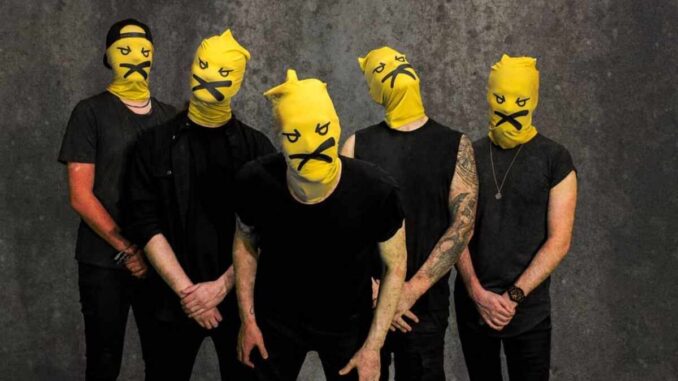 By Chyrisse Tabone, Rock At Night Tampa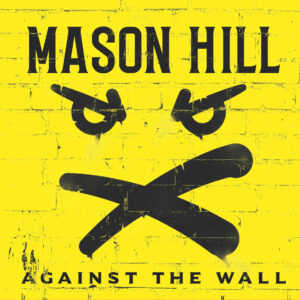 Rock At Night has had Scottish rock band Mason Hill on its radar since 2018, when we had the pleasure of seeing the band perform in London with The Dan Reed Network. Now,  we are so glad the band is getting worldwide recognition regarding the new album Against the Wall. Released on March 5th, Against The Wall achieved the UK national album chart at number 19, taking a coveted top 20 album position, and reached over 750,000 streams on Spotify. The long awaited album, which received critical acclaim from both media and fans alike, also hit number 1 in the UK rock album chart.

Mason Hill just released a video for the song "D.N.A."
Rock At Night says: With a hard-driving and head-banging rhythm, Mason Hill demonstrates solid alt rock music with twinges of classic rock and even 80s harmonies. The video shows the band playing live as DNA helices float across the screen. There's lot of smoke, fluorescent painted face masks, glowing demonic eye contacts, colored lights, and strobes to create a spooky backdrop and live show feel.  Scott Taylor sings about being hooked on something saying, "It's a part of my D.N.A, and it's killing me, for my destiny, what could go wrong?" Well, nothing, guys! Keep doing what you are doing!
Mason Hill are: Scott Taylor (vocals), James Bird (guitar), Marc Montgomery (guitar), Matthew Ward (bass), and Craig McFetridge (drums).
SPOTIFY
Purchase Against the Wall:

Latest posts by Chyrisse Tabone, Ph.D.
(see all)