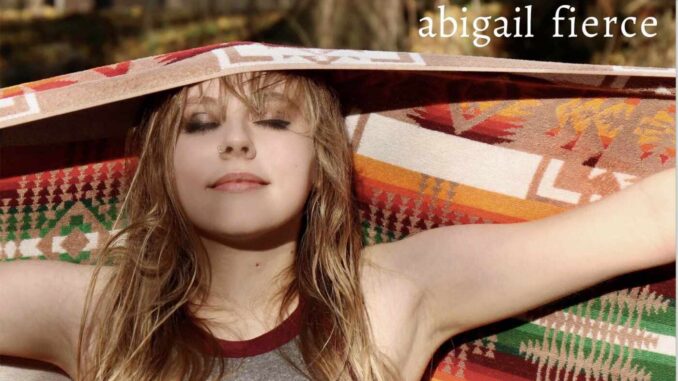 By Chyrisse Tabone, Rock At Night Tampa
Review: Abigail Fierce's single "Love You Right"-Release date April 2, 2021
You may know Abigail Killmeier AKA Abigail Fierce as the character Wendy on the Hulu series "Love, Victor." What you may not realize is she is not only an actress but a gifted musician and songwriter.  Rock At Night magazine has been following her the last year and we are lovin' her music.
Fierce just released a new pop single "Love You Right" which she wrote from the viewpoint of the character in the series.  In the show, Wendy gets left at prom for another girl so this song is Wendy's response.  The lyrics are really authentic and very current for today.  I can totally picture the situation of a girl being in love with a best friend–but the guy seems to be smitten by the flashy "popular girl" who is more into superficial things like posting his photo on Facebook or  how her latte is made. Fierce is totally in touch with the situation and her lyrics are spot on.
Let's talk about the music. Fierce performed all of the guitars (acoustic and electric) on the tracks plus sings.The melody is pretty, there's a touch of percussion, and a catchy singalong chorus  which says it all:
I could love you right, make you feel alive, 
be the one who believes in you when no one's on your side and 
I know you don't see me like that and it's driving me out of my mind 
cause she's never gonna love you right.
Fierce could be the next Taylor Swift in the making with her pop song sensibility and talent to back it up.
SPOTIFY
SOCIAL MEDIA

Latest posts by Chyrisse Tabone, Ph.D.
(see all)