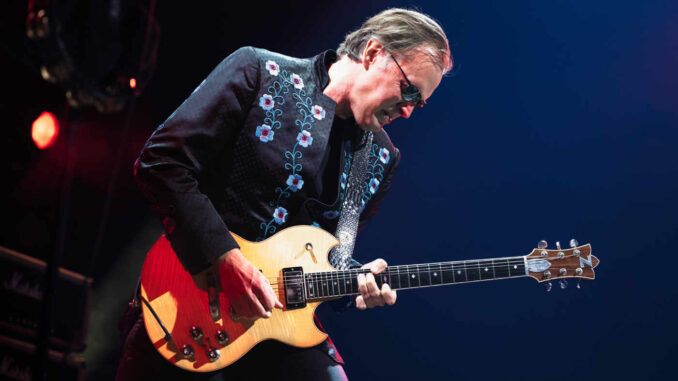 By Anita Stewart, Managing Editor
Show Review: Live-streamed show at Austin City Limits-April 1, 2021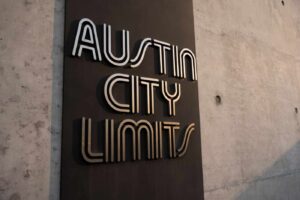 Joe Bonamassa is a crowd pleaser and loves to engage and tell stories to the audience; he is very comfortable as the center of attention–he has been playing guitar since he was six years old. So when he smoothly plays his guitar and sings now, nothing looks like it is challenging to him or performed with effort in any way. The band behind him is tight, skilled and creates a masterful flow. His band aka the "Power Quartet" is: Steve Mackey on bass, Jade MacRae doing backup vocals and Anton Fig on drums. Four people in this band put out music like they were an 8-piece band!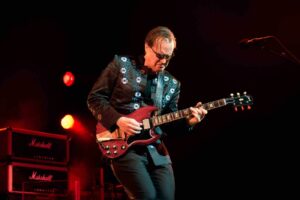 For this performance at the famous Austin City Limits, Joe and his band played more rock than blues and his set alternated between the slower tempo songs and the fast rock-out ones. The live audience was eager and enthusiastic, socially distanced and clapped wildly at the end of every song.  Joe just performed a show here in the local area last week and covered almost the same set he did at his Ruth Eckerd Hall performance in Clearwater, Florida.
This was a special live-stream event and I was able to view it on my phone, others at home could hook this up on their televisions, Roku or other electronic devices. Even with my inconsistent and sometimes crazy technology snafus, the sounds and images were clear and top notch. Tonight's live-stream ticket holders also get to watch the concert again anytime during the next 30 days so that is a nice plus for the price of a ticket.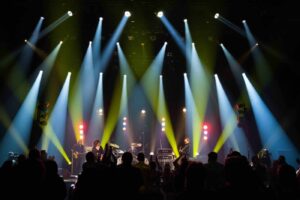 Some highlights included the following: when the crowd went wild as Joe humbly said he was "attempting" to play a song that he had to play since he was in Austin. The song turned out to be "Scuttle Buttin'" by Stevie Ray Vaughan who left us over 30 years ago but is still considered a local legend and guitar god here in Austin, his home town.
Joe's first encore was a solo acoustic instrumental "Woke Up Dreaming" on a beautiful black guitar. He showed off his finger-picking skills on this particular song. His second encore was with the whole band playing Eric Clapton and Cream's version of the Robert Johnson song "Cross Road Blues" aka "Crossroads." A stellar show! In the video below, Joe tells us about the set-list, since the audience got to pick the songs for this event! The two encores were the surprise songs of the evening. You can also see the set-list HERE.
SET LIST
Oh, Beautiful, Love Ain't a Love Song, Midnight Blues, Lookout Man, Beyond the Silence, Jockey Full of Bourbon, Wandering Earth, Pain and Sorrow, Miss You Hate You, Scuttle Buttin, Blues Deluxe, Ballad of John Henry and finale Woke Up Dreaming, Crossroads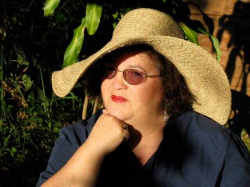 Latest posts by Anita Stewart
(see all)