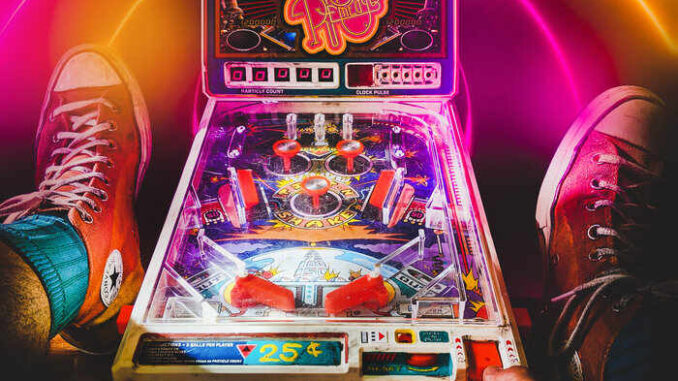 By Anita Stewart, Managing Editor
January 19, 2021
Album Review: Sweetwood Amber Remedy's album Tilt N' Shake- Release date January 1, 2021
Well, I gotta say, I am impressed! This is hard driving rock and roll the way it is meant to be played! After all, we just want to rock, right? Straight out of the "Great White North," this rocker's nic for her ancestral home in Canada, the band's digital album, "Tilt N' Shake" was released on New Year's Day and the vinyl/CD will drop the first of February.
If you need something with some hot guitar licks, loud and fast and music to fulfill your insatiable need for relentless rock, this nine song album for you! I loved every single track–so be sure to give this recording a spin! I am not even going to review each song, it is that good!
The band's sound is retro, 70's style, classic and hard rock and reminded me a lot of the guitar work and vocal vibrato styling of the band Deep Purple. Singer-songwriter Cody Vaillant is a man of many talents and in addition to being a musician extraordinaire, he is also an artist and an aficionado of all things vintage.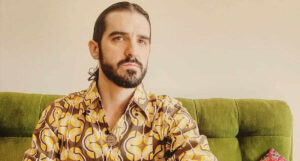 Cody Vaillant is also a thundering vocalist/guitarist and the ex–front man for Toronto's hardest working band, Wildheart and on this recording, shows off his experience as a stellar musician. He put together this project during the pandemic along with other musicians that include: Tyson Hiseler on the bass and Mike Schlosser on the drums. Special guest guitarists on the recording were: Clem C. Clemson (White Cowbell Oklahoma), Chris "Starboy" Cunnane (Robin Black & IRS) and Scotty B. Goode (F. Scott & The Nighthawks / Red Son).
About the album: "This self produced album has nine swagger packed songs featuring energetic, retro tinged, hook fueled rock riffs & stellar soaring vocals. For fans who dig the sounds of Deep Purple, The Hellacopters, Beat City Tubeworks, Rival Sons and all other things that rock."
Rock at Night is waiting to hear even more from this band and hopeful that when tours begin again, we will be able to catch them live. For now, to get the absolute best sound, there is vinyl ready for pre-order on the band's Bandcamp social–get it!
Track Listing:
Tilt N' Shake Intro, Sky On Fire, All We Are, Ya Dig?, 2020, Mother Lovin' Truth, Cantcha Feel It, Top 40 Radio, My Guitar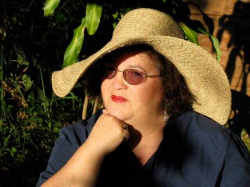 Latest posts by Anita Stewart
(see all)