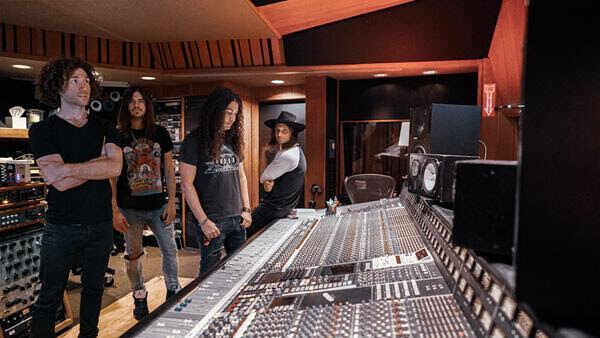 By Anita Stewart, Managing Editor
Covid has certainly rearranged the plans for Dirty Honey, one of Rock at Night's favorites. The rock band is from the US and based in Los Angeles. Last spring they were all set to fly to Australia to record with the legendary Nick DiDia. Plans got shuffled around, rearranged and flights between the two countries still remain restricted but fans are ecstatic that the band is finally back in the studio in Los Angeles. They are busy laying down tracks for some brand new music! Nick DiDia (Pearl Jam, Rage Against The Machine) is producing the band's upcoming project but using the technology that most of us are using during these crazy times, Zoom (of course)!
"Back in March, we had a handful of songs that were in various states of completion," said singer Marc LaBelle, "but now, not being able to tour, we've had the time to finish them, feel really confident about them and write more.  We're going into the studio with twice as many new songs as we had back in March. The pre-production for this new music has been handled exactly the same way as it was for the EP;  Nick was in Australia, we were here in Los Angeles, and we were sending demos back and forth.  Recording the music remotely is what's different this time. But Nick brought in Brendan O'Brien's engineer, Tom Syrowski (AC/DC, Chris Cornell), who's been in the room with some incredible artists, so it's going to be great."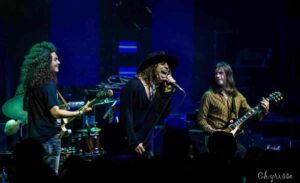 Dirty Honey is: Marc LaBelle on vocals, John Notto on guitars, Justin Smolian on bass, and Corey Coverstone on the drums. Rock at Night has covered this band multiple times, including a podcast interview with John Notto last year.
Dirty Honey has made music history when it became the only unsigned artist ever to hit #1 on Billboard's Mainstream Rock Chart with its debut track "When I'm Gone."  Additionally, the band was named Canadian Rock Radio's #1 International Breakout Artist of 2019, the UK's Louder/Classic Rock magazine hailed Dirty Honey as one of the "20 great bands to shake up the 2020s," and the band was nominated as Best New Rock/Alternative Artist for the 2020 iHeartRadio Music Awards.
Rock at Night and fans everywhere can't wait to hear more!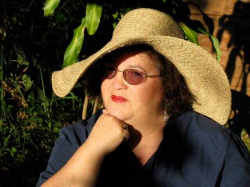 Latest posts by Anita Stewart
(see all)