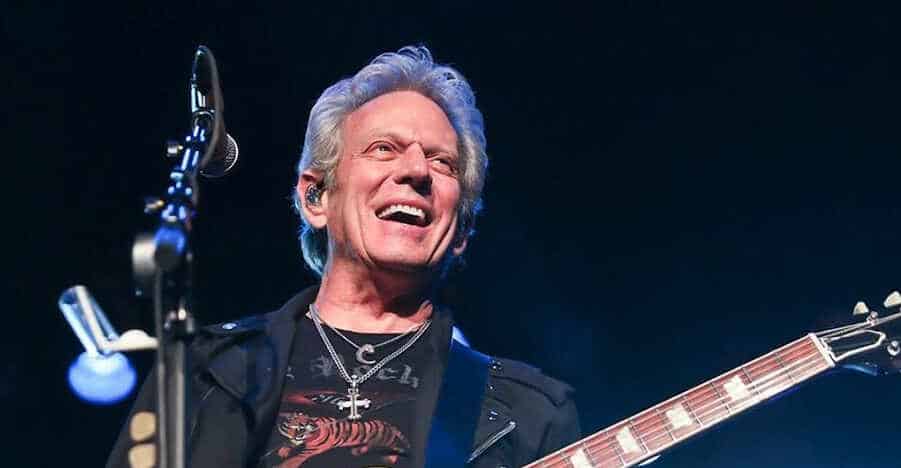 Anita Stewart, Rock at Night Pittsburgh Correspondent 1/30/20
Continued–Interview with Don Felder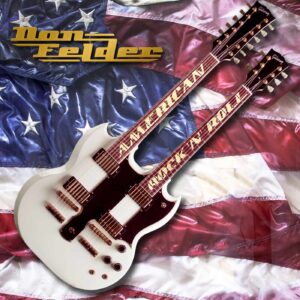 This was a great interview! We talked on the phone on Thursday, January 30th, 2020 in the afternoon right before Don was leaving town for his tour. Unfortunately the audio was not clear enough to use so we could not upload a podcast but the interview is transcribed below. I found Don to be very warm and gracious and he just loved talking about Rock and Roll history, the connections and collaborations he has with other ground–breaking artists along the way and a little glimpse into his personal life without revealing too much. He loves the history and you can check out some of his videos on YouTube from AXS-TV. For a 72 year old rock and roll legend, he is living his best life and doing what he loves. Bravo!
His latest album is "American Rock 'n' Roll and his tour starts on February 6th, 2020 in Annapolis, MD. Tour info is linked below.
Anita-Rock At Night: Now you have some love songs on this album. One is called "Falling in Love" which is really beautiful and the other one is "You're My World" and the other–"The Way Things Have to Be" which is really a hard luck story that turns into a love song. Are you writing those songs from past experiences or from present experiences?
DF: Both. "The Way Things Have to Be" really came about because of my separation and breakup of a very long 16 year relationship. And at that time it was difficult but it was just the way things had to be. We had tried every way to rekindle the relationship and there was no love left in that pile of ashes. "Falling in Love" again is about a new relationship that happened a year after the breakup and this was probably the most exciting moments and experience. I wanted to write about it.
Anita-Rock At Night: Going into a new relationship we are always feeling apprehensive after being hurt and we become gun shy. That is a beautiful song. One of my favorites on the album is "Sun," I thought the harmonies and lyrics were beautiful and there was some great acoustic guitar and slide work on it.
DF: You know it is really funny because I played that song for Don Henley and Glenn Frey and at the time we were working on the "One of These Nights" album. They stood there listening to it and I said, you know if we all sing harmony on this and I tried to describe what I was hearing. And Glenn said that is a really nice song about your son. So when I was writing this album, more about being the meaning of being born under that planet, going through life, looking up and finding warmth. In other words, more about a life experience so I did change the message and the lyrics. I am glad the song turned out this way–and a lot of people like it.
Anita-Rock At Night: A perfect time to segue right into the next question. You have four children. Which of them will most likely carry on your legacy?
DF: Well, my oldest son from the time he was about 8 or 9 has been a great guitar player. He did not want to as a profession. My youngest son went to the Berklee College of Music for Keyboards and Percussion and became a record producer in Los Angeles for a while. Then he got married and adopted three children so now he plays music for fun. My daughter Leah is probably the most brilliantly talented and gifted and she is determined no matter what to make a living at it. She was over here yesterday sitting at the piano and she and I are writing a song together for the next record–really delightful to work with her.
Anita-Rock At Night: What would you tell other artists that are older and still rocking and touring? I mean what do you do differently now to stay fit and be able to tour? You are 72 years old now. Do you go to bed early, eat right, not drink, etc? Because a lot of those things don't go along with a rock and roll life. How do you make it all work?
DF: Well, that's a tragic misinterpretation–we are talking about the 70's when I was touring with the Eagles–I was a vegetarian and I would get up early in the morning to do yoga on my hotel room floor and I still do. I don't drink alcohol, eat red meat or smoke–I mean there's enough things out there in the world that will harm the body and you don't need to be putting stuff like that into your body. I try to get enough sleep and not work myself to the point of exhaustion–that is good for anyone my age. This really has propelled me throughout the course of my life. The love of playing music, so that is what I am going to keep doing.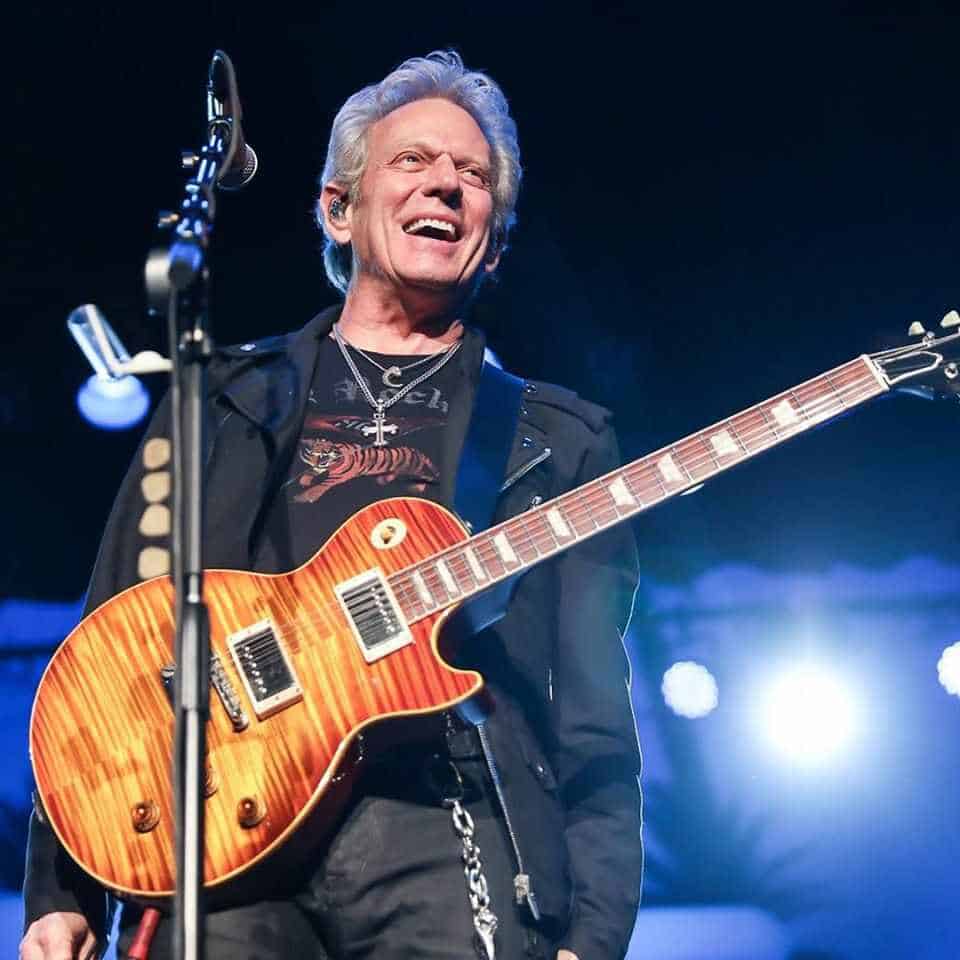 Anita-Rock At Night: Where do you see yourself in five years?
DF: You know I have something right in front of me on my desk that is literally a crystal ball When I get asked a question like that I have to gaze into the ball and you know what? I can never see the future five years from now. Whatever you expect to happen, project to happen, whatever your hopes are, probably won't happen in that way. Life gives you what you need and life gives you what you deserve. So I can't answer that question with honesty and truthfulness except by saying I don't know.
Anita-Rock At Night: So you are ready for whatever comes.
DF: Prepare for the best and plan for the worst.
Anita-Rock At Night: Now do you have any regrets?
DF: Well, you know about living our lives, we make our decisions based on what we think is the right thing to do at the time. 20/20 is hindsight–we can look back and say we should have done this and we should not have done that. But at those moments our decisions are based on the influences we are under at the time–and we are forced us to make decisions.  We all make mistakes and we can go forward and say, I took those steps to get to where I am today and I am very happy where I am today and all of those mistakes have put me right where I need to be. So I don't carry regrets with me. All of those lessons learned I try to put into song. And use those life lessons and write about them.
Anita-Rock At Night: And I think that all of those mistakes help us grow as people and as individuals. Learning lessons as we go along so that's all a positive thing. It might not be positive at the time. Now, we are out of time but Don, I want to thank you for joining Rock at Night today. And I want to make sure that people can find you. Your website is DonFelder.com, am I right? 
DF: That's correct! I'm also on Instagram, Facebook and Twitter. You can follow and like and be sure to check out the merch and pick up a copy of the album and check out the site for the tour dates.
Anita-Rock At Night: And you can follow the tour as it is starting next week. (Click HERE for tour info and HERE to purchase the new album!) Actually I know you're coming through Pittsburgh here so I'm hoping to see you when you come and the editor for Rock At Night possibly will in Clearwater, Florida. We want to thank you for being with us and hopefully we will see you on the road. Have a great day!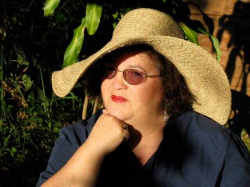 Latest posts by Anita Stewart
(see all)