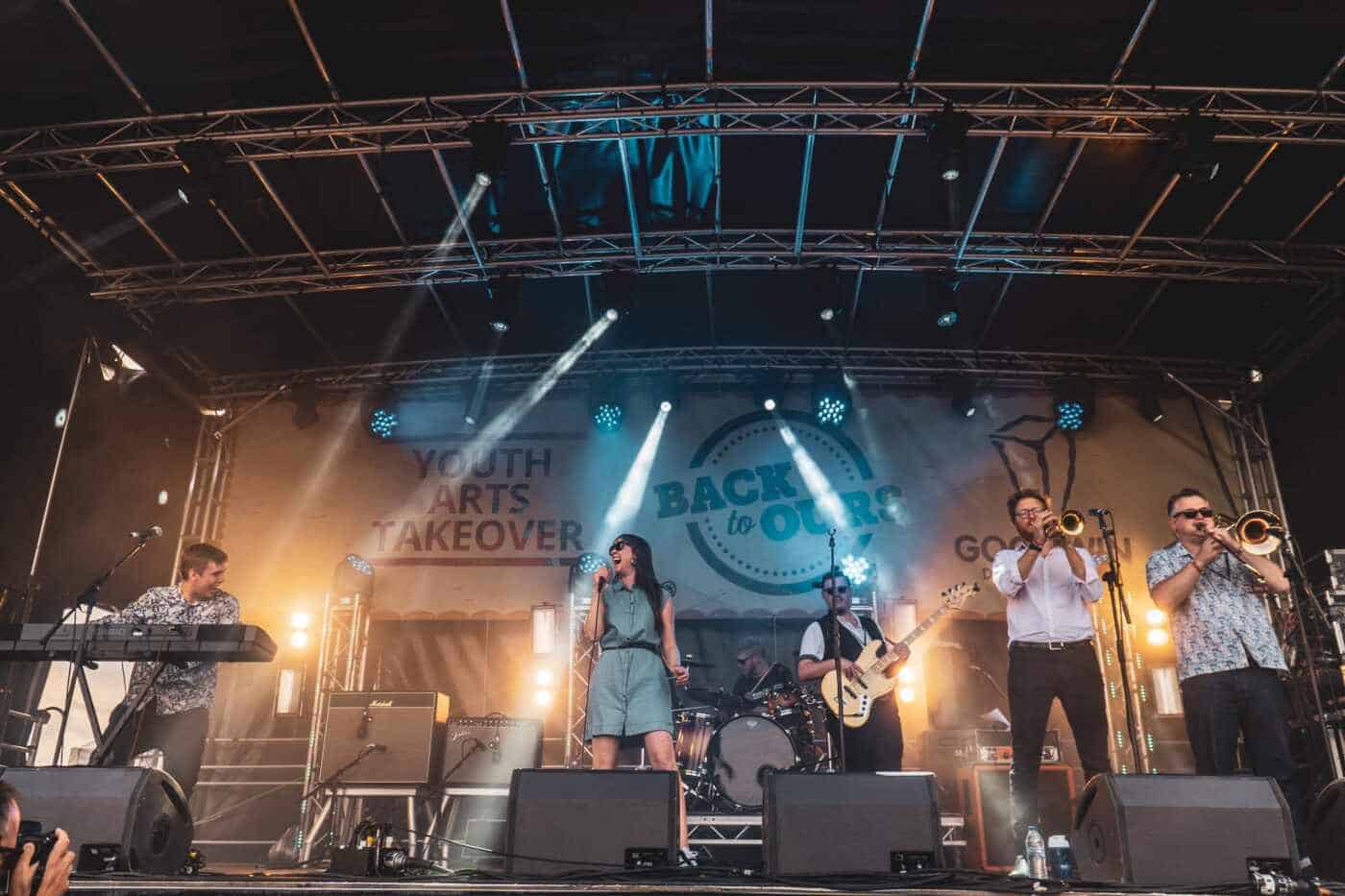 By Rosine ALLEVA, Rock At Night EU Editor
I was in UK around Christmas last year (Hull – Yorkshire) and after a nice family dinner on Humber street, I heard live music close to the restaurant. I popped in and decided to stay cause I liked what I was hearing. I sat down on the first row, next to people who apparently knew the LATE NIGHT MARAUDERS, a Soul, R'n'B band. I realized quickly the place was full of fans! I enjoyed every minute and even participated helping with the jingle bells!!! The lead singer/songwriter RUTH SCOTT is great! This girl has something of JOSS STONE!!!
I had a quick word with Ruth after the concert and told her I would love to write an article on the band whenever I would be back.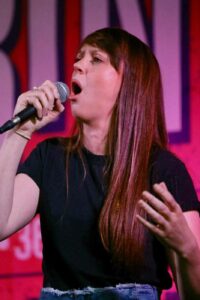 Unfortunately I came back on a weekend where she had not concert but we finally met for a chat at PAVE, a known pub in Hull with live music, where LATE NIGHT MARAUDERS performed about 10 days ago for a fantastic charity fundraiser!
Musicians:
RUTH SCOTT – Lead Vocals
JAMES WOOD – Keyboards – vocals
JAMES NORTH – Bass
TOM SMALL -Drums
SIMON NELIGAN -Trumpet
PETE ROBINSON -Trombone
Interview:
RAN– Hi Ruth, I'm really happy we finally meet again! Tell me how did all this start with the band ?
Ruth Scott– Hi Rosine. A few years ago I started to work with a piano player and we were writing original stuff. But after a year and a half or so we had different opinions on things and I thought it would be difficult to work with him so I ended it up.
RAN– When did this happen?
Ruth– Probably about 3 years ago. And then I became pregnant, I worked with someone else a bit, he was good but not good enough, he made lots of mistakes. When you play live as a duo, you can't! In a band people don't really notice but not as a duo…So I stopped messaging him, I felt a bit bad, it's like breaking with someone…I'm not good at being mean. And I had my baby. So I kind of stopped.
RAN– How did you meet the actual piano player ?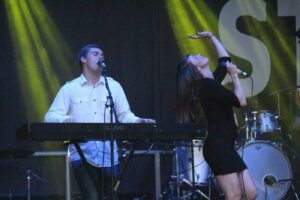 Ruth– I saw James Wood when he was playing in town and I really liked what I heard. Then I thought I would message him. I asked him if he wanted to do something. I didn't lose anything by asking. And James accepted. So we met, we began to work together and it went well, straight away, easy to work with, he was reliable. We worked about 1 year then we started to do some recording at THE WARREN, which is a great project in town for young people. We worked on an album they produced called Three Minutes Heroes. It was a really cool project and it went to lots of different schools. Children, teenagers did almost like free writing, feelings, anything….And they brought this piece of work writing about Hull and they could put their words into a song. It was a very cool experience.
RAN– And what about the other members of the band?
Ruth– When we recorded at the Warren, the guy who recorded us plays bass. The chatting was good so we said, come down and let's have a jam and it went good. Then, Pete, the guy who plays trombone in the band, he just happened to message me. He liked what we were doing and if ever we wanted to do a jam to let him know. It all fell into place quite easily. The drummer is my boyfriend and then Pete knew the trumpet player and asked him to come down and have a jam. And yeah, we're a full band since a year and a half now, that's how we met!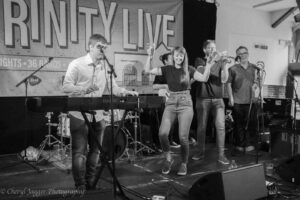 RAN– I follow a bit the band since we met last year and you're really playing a lot, not only in Hull
Ruth– Yes, it goes really, really well. We're the headliners on most of the shows we're doing now. This is really something I'm want to do in my life..I would love to play in other places like Leeds, Manchester, Liverpool, London…I'd play anywhere really! We are actually looking for another bass player. To be honest I don't want to lose him, he's so good but he's too busy. To find another bass player that matches his ability is very hard, someone who understands what the band wants him to do….
RAN– Hope you'll find the one you're looking for… How do you compose the songs?
Ruth– I usually just write a song at home on my own. I kind of have an idea in my head…And think about a melody. Sometimes I listen to music and it triggers a tune in my own head melody wise. I could trigger some song on an image which makes me write, on any subject. When I have a song fully written I'll take it to James the pianist. We had a good rehearsal last week, we tried to put new songs together. Once you have new songs, it goes round and round in your head. You need to get them out and then move to another one.
RAN– Tell me about your first album Hidden treasure
Ruth– This was with the first pianist. Well, I feel I've grown. I was listening to it at a friend's house and it was pretty good actually. I think I should be proud of it. Sometimes you judge yourself too harshly.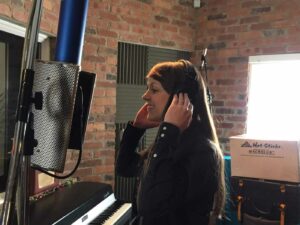 RAN– Your style is influenced by the 50's…
Ruth– I love Ray Charles, Nina Simone, Etta James…. Do you know Beth Hart? I saw her in London, she's amazing!
RAN– OMG yeah! I interviewed Beth Hart last year at the Baloise Session, an annual Swiss festival, I'm a big fan!…You recorded a 5 tracks EP with the band lately, when will it be released?
Ruth– I want this EP to be right. I'm always thinking «I wished I had changed that or I'd said that »…you spend a lot of time on it and a lot of money. A friend of mine, Luke Wheldon, is  a videographer and he took some photos of our gig in August. He's gonna do proper videos to go on a couple of songs. When I've got all that package I'll be able to release it.
RAN– Well, looking forward to listen to your EP, love the band and you're a fantastic singer!!
Thanks a lot for this great and interesting interview and hope to be back for your concert on December 22nd at the Adelphi Club!! If anyone wants to have a great time just before Christmas around Yorkshire….it's the place to be!!!
Don't miss the SESH Made in Hull mini cruise on February 28, 2020 where LATE NIGHT MARAUDERS will be headlining the event.
PHOTO GALLERY

Latest posts by Rosine Alleva
(see all)