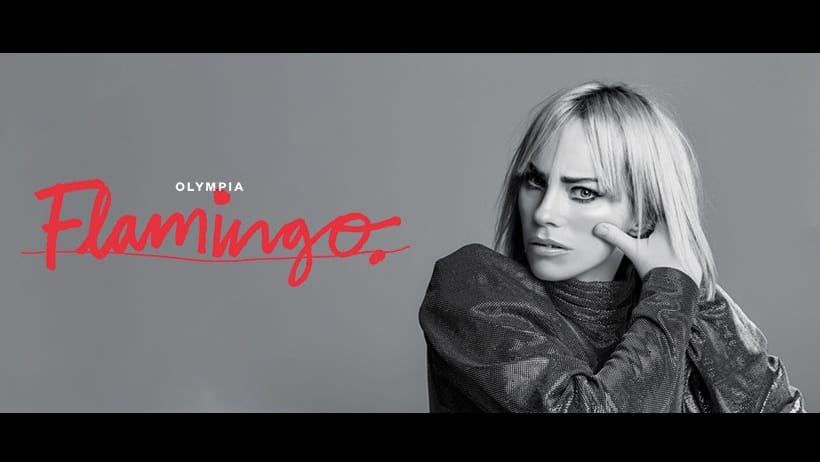 Fresh off the back of sold out shows across Australia, the UK, and Europe, Olympia has released her sophomore album FLAMINGO, on Opposite Number Records. The artist born Olivia Bartley crafted Flamingo to be confronting and timeless – an electrically charged atmosphere from start to finish, roping in musicians Donny Benet (bass), Peter Luscombe (drums), and Ben Hauptman (guitar). 
Flamingo is a glorious collection of 11 tracks, resonating with complex pop unspooling, vast lyrical scope and the confident animation of a world lit with familiar dreams and desires. A striking follow up to the debut Self Talk, an album that was nominated for an ARIA Award, J Award for Best Video, shortlisted in the Australian Music Prize. 
Olivia Bartley, the creative force behind the project, co-produced the upcoming album with long-time collaborator Burke Reid (Courtney Barnett, DMAs).  
"The record explores how grief and desire are intertwined. It's referencing a personal tragedy – the addiction and loss of someone very close to me," says Bartley. "But it's not a project of catharsis – I chose to submit myself to this experience because I wanted to create from inside it, rather than explaining it. I've tried to borrow from my own grief to create its inverse: something joyous. Something beyond myself, something fantastic -something new".  
Taking the stage as a curtain raiser for Flamingo is brand new track "Hounds", which you can listen to below. "Hounds" follows singles "Shoot to Forget" and "Star City" which have made an immediate imprint on the international music community.  
OLYMPIA – 
FLAMINGO
 INTERNATIONAL TOUR DATES
July 20 – Latitude Festival, UK 
July 22 – Old Blue Last – London, UK 
July 24 – Yes (Basement) – Manchester, UK 
July 26 – Dublin Sound House – Dublin, IRE 
Sept 11 – Patterns – Manchester, UK 
Sept 18 – Paradiso (Upstairs) – Amsterdam, NL 
Sept 19 – Austerclub – Berlin, GER 
Sept 20 – Reeperbahn – Hamburg, GER 
Sept 21- Reeperbahn – Hamburg, GER 
Fri 4 Oct – Anglesea Memorial Hall, Anglesea, VIC, AU *   
Sat 5 Oct – Corner Hotel, Melbourne, AU *  
Fri 11 Oct – Oxford Art Factory, Sydney, AU *  
Fri 25 Oct – Black Bear Lodge, Brisbane, AU **  
* Supported by Jess Ribeiro & Merpire
** Supported by Emerson Snowe & Merpire 
For More Information On Olympia:
Website | Facebook | Instagram | Youtube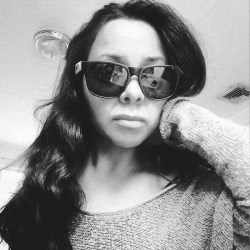 Latest posts by Andrea Ramirez Maciolek
(see all)