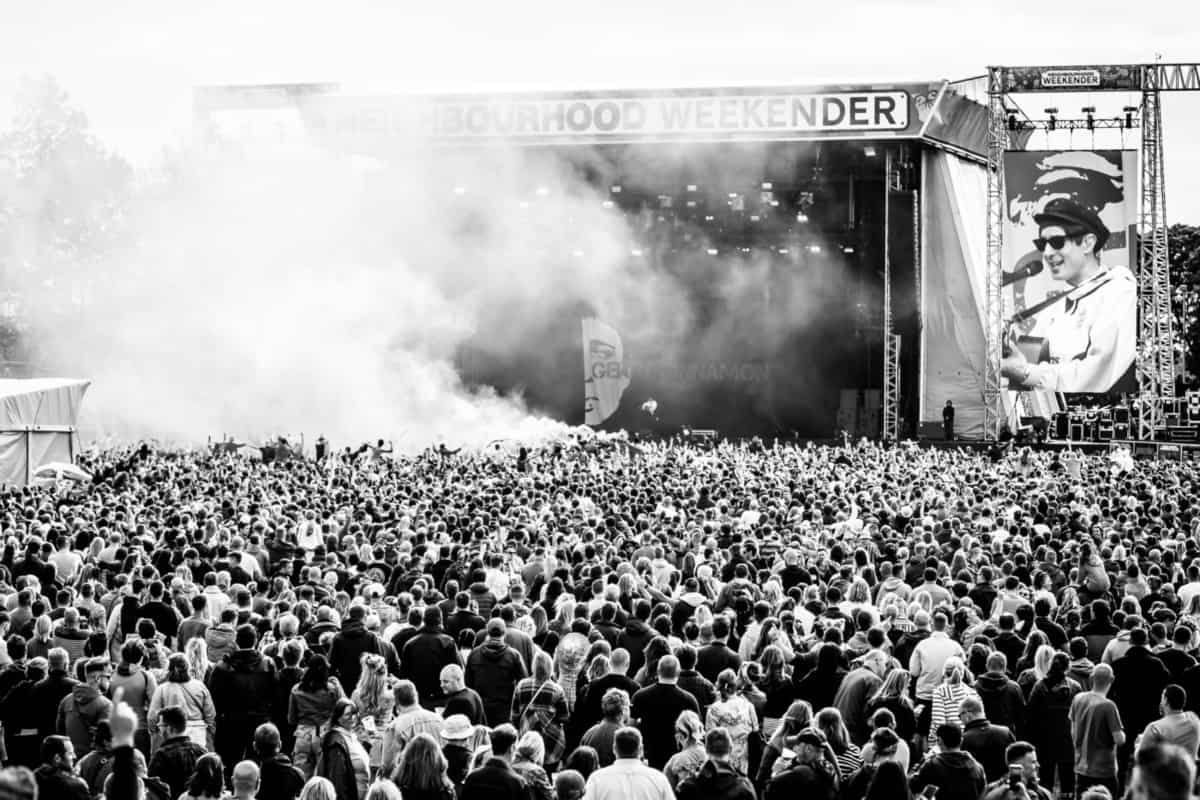 NEIGHBOURHOOD FESTIVAL WEEKENDER 2019
By Desh Kapur, Rock At Night Manchester
Neighborhood Weekender Festival 2019–Victoria Park, Warrington, UK-MAY 25TH – 26TH 2019
SUNDAY-AND THE SUN SHINES ON
Sunday was to be an earlier start, I wanted to get there in time to see The K's having seen them on Soccer Am and instantly liked what I had seen and heard on the TV. And they did not disappoint, signed to Alan McGee's new record label, they put on a show of catchy power indie pop in the brand that only bands from the North West seem to deliver, I'm a bigger fan now.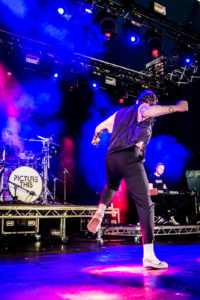 Again the sun shone and the people came out in there thousands to sample the musical fare that was being served up. The Amazons were up next and I don't care what the critics say about their new record, I bloody like it and they are an awesome live band to boot. Then Picture This, followed by The Futureheads, who after a few years of non-activity showed that they are still a class act and the new stuff holds its own as well; looking forward to hearing their new record. Mystery Jets strolled on stage, then Gerry Cinnamon. Still not convinced, but the vibe on this man is huge and I think nearly everyone in the festival was at the main stage when he played. I think I need to spend some time with his record to see what I am missing.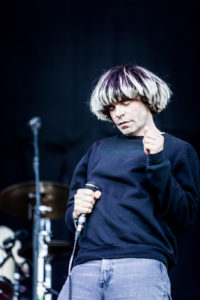 The Charlatans bringing their indie, baggy bangers "The Only One I Know", the brilliant "North Country Boy" and 2015's "Come Home Baby" all shone brightly, sitting next to each other in brilliant unison; a truly great band. The Vaccines followed, these boys know how to write a 3-minute indie pop tune.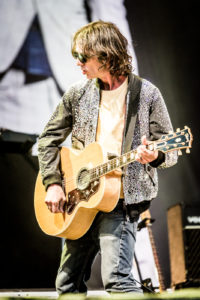 Then it was time for the big man, Richard Ashcroft, legendary front man of The Verve, acclaimed solo musician, Iconic British Rock Star, best voice of his and many a generation. He played a mixture of Verve songs and his solo stuff, "Break The Night With Colour", "A Song for Lovers", "Birds Fly", "Lucky Man", "Weeping Willow", "They Don't Own Me", "The Drugs Don't Work", "Space And Time", and finishing the night with a spectacular rendition of "Bitter Sweet Symphony". The crowd were giving it their all in return. So what did I learn tonight? He has a great voice, his song-writing is brilliant, he is a very cool human, but most of all, I learnt Richard Ashcroft is still very, very, very relevant.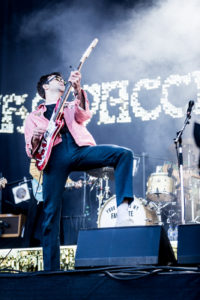 So as the sun finally set and night crept upon us and I drove home. I reflected on what a lot of amazing bands and artists I'd seen over the last two days. I really want to see The Hunna, Pale Waves and The K's again, but headlining their own shows. I reflected on the fact that The Neighbourhood Weekender is my favourite festival and I hope I'll be there next year to tell you all about it.
PHOTO GALLERY
VIDEOS
The Amazons – Black Magic
Mystery Jets – Bubblegum
The Charlatans – The Only One I know
Richard Ashcroft – Break The Night With Colour
Latest posts by Desh Kapur
(see all)