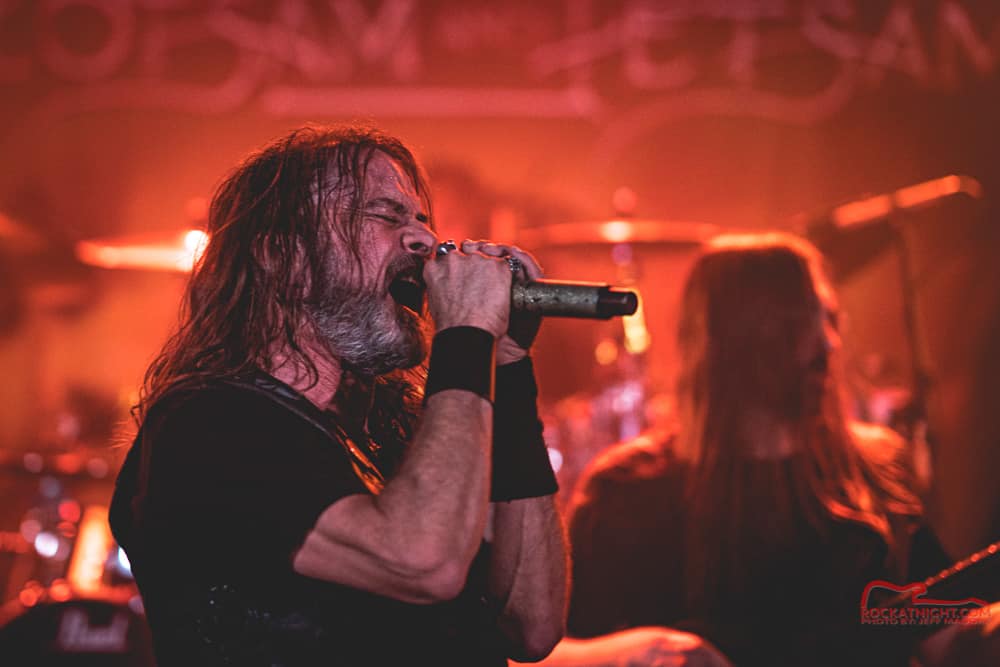 By Jeff Madore, Rock At Night Orlando
Venue: The Haven, Winter Park, Florida-May 14, 2019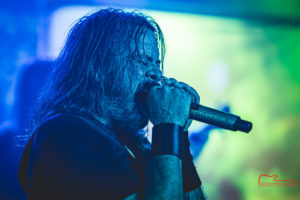 The thrash metal legends Flotsam and Jetsam brought their End of Chaos tour to The Haven in Winter Park, Florida. They've been doing this since 1981 and showed how they've lasted this long. I've been listening to them since I first heard "No Place for Disgrace" and anyone into thrash metal should be listening to these pioneers of the genre.
Their set was a great mix of old and new. Performing on this night were Erik AK on lead vocals. He's been the voice and foundation of the band since it began and has one of the most unique and best voices in metal. He can sing with the likes of Dio and Bruce Dickinson–and should be a house hold name like the other two. His voice has aged well and considering how often they are playing back to back to shows, I was amazed with how well his vocals are holding up.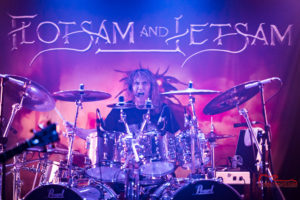 Michael Gilbert and Steve Conley handled guitar duties. Their dueling guitar solos were a highlight. Again these are two guys who can play with the best of them. On bass filling in for Michael Spencer (previous commitments) was Bill Bodily. Bill is a great player and held it down. Flotsam is a band that gives the bass player moments to shine and that he did. You can also check out Bill's playing in the band Contrarian. On drums was legendary drummer Ken Mary who has played with the likes of Alice Cooper and House of Lords. Before Flotsam I had never heard him play fast tempo thrash. Man, can he do it! He kills it on the new record and live he nails every song. As a drummer, I really enjoyed watching him do his thing. As a special bonus for long time fans bassist Jason Ward who was a member for much of the 90's and 2000's got on stage to play "Smoked Out". They did a long jam where he got to lay it down and was very cool to see him with the band again.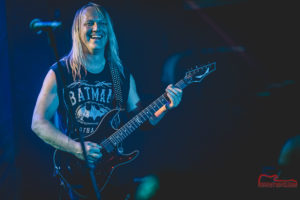 Flotsam is a band that should be playing arenas with the likes of Maiden, Judas Priest, Metallica etc.. They are one of those rare bands that helped to define a genre and have out lasted countless bands. For whatever reason they have never quite got the recognition they deserve. They are still out there playing their butts off and making great album after great album. Their newest The End of Chaos is a must buy, as well as the previous self-titled album. It's not often that a band with 30 + years experience is still making some of their best albums. Honestly, I can't think of another band who has done that. They have some great classic albums as well and have lasted through many changes in music styles while sticking to what they do best. If you've never heard them and are a fan of metal, give them a try or check them out while on tour. It's a band well worth spending your money on!
Set List
Prisoners of Time
Desecrator
Iron Maiden
Hammerhead
Demolition Man
Suffer the Masses
Control
Smoked Out
Monkey Wrench
I live you Die
Seventh Seal
Dreams of Death
Recover
She Took an Axe
Life is a Mess
No Place for Disgrace
PHOTO GALLERY
VIDEOS
SPOTIFY
LIKE OUR FACEBOOK PAGE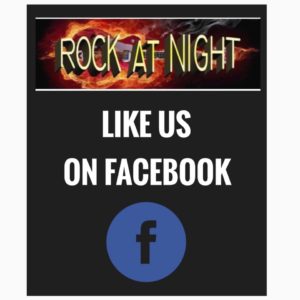 Latest posts by Jeff Madore
(see all)