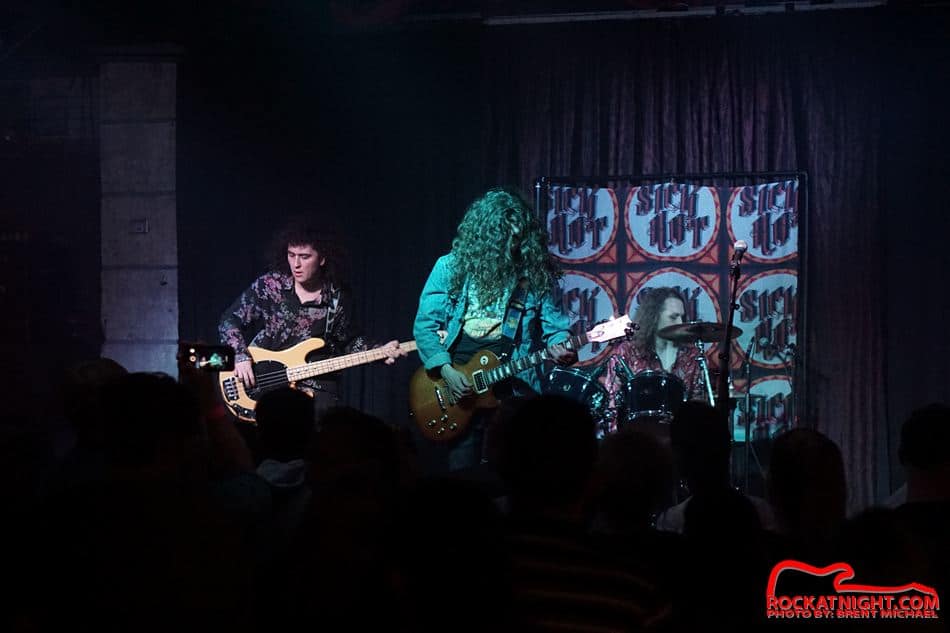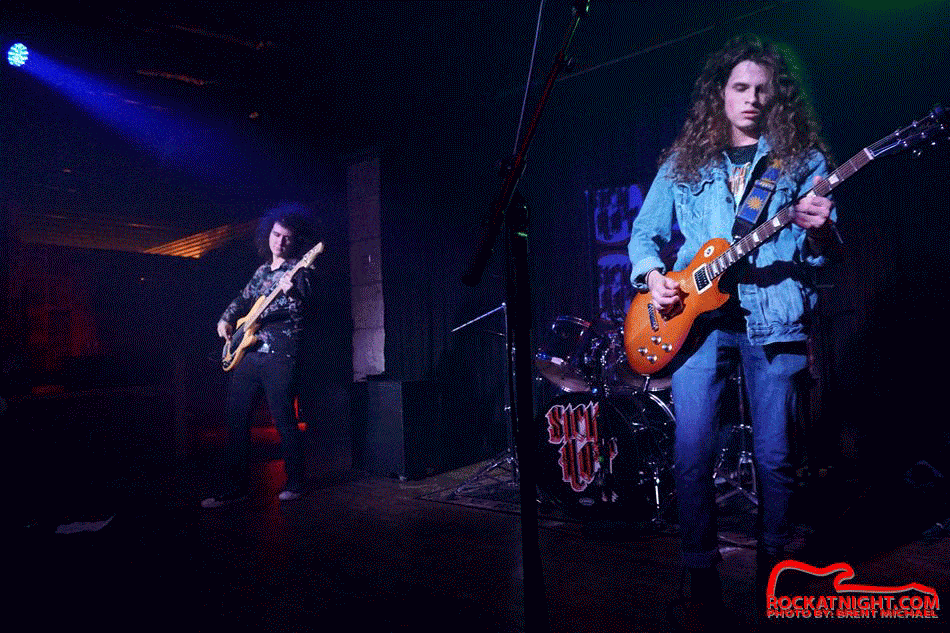 By Brent Michael, Rock At Night Tampa Correspondent
Venue: Crowbar, Ybor City/Tampa, Florida–February 2, 2019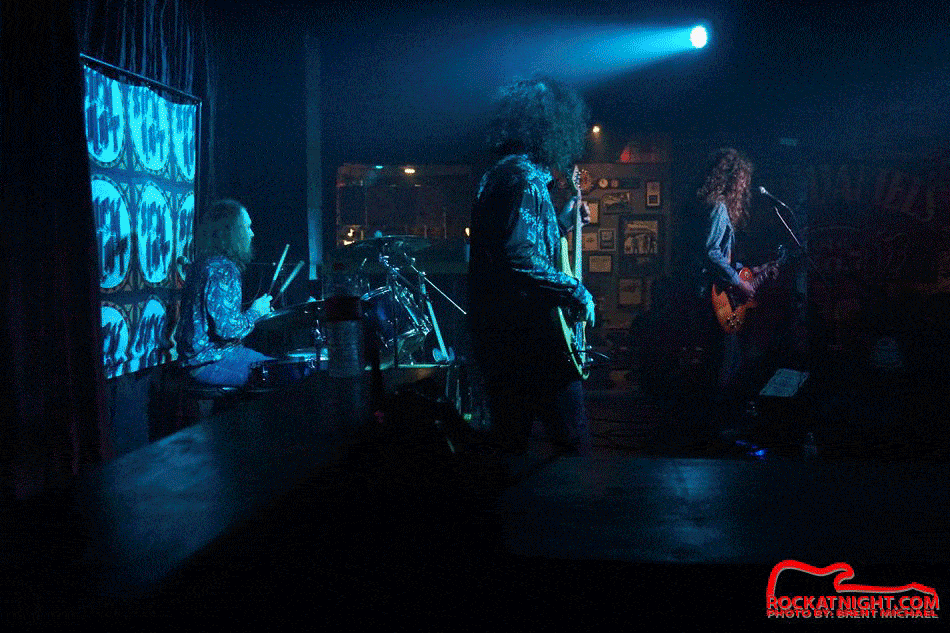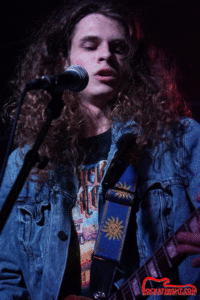 Sick Hot invited their friends – both audience and bands – for the release of their long-awaited EP, House of Delight. Band members Cory Bernardi (drums), Nik Wilson (guitar/vocals), and Chris Erickson (bass) had more than a few people show up for the band's first release. And as usual, they did not disappoint! The band played mostly original songs, though one highlight was a medley of Led Zeppelin tunes that will have you thinking Robert Plant and Jimmy Page had a love child in the form of Nik Wilson!
Before they hit the stage, we were treated to a trio of bands that included Cannibal Kids, The Raine (Reunion), and Up From Here. Cannibal Kids is an indie-surf pop-rock band based out of Miami, Florida, that writes songs about love and their reality, inspired by the fast-paced, ocean-side heat of South Florida. Since their incarnation in 2014, the original fine young cannibals, Damian Gutierrez (Vocals, Rhythm Guitar), Dustin Diaz (Lead Guitar), Luke Faulkingham (Drums) and Jordon Hernandez (Bass Guitar), have been gathering buzz. I first caught them at the 2018 Florida Music Festival in Orlando, but this time I had the pleasure of seeing an entire set!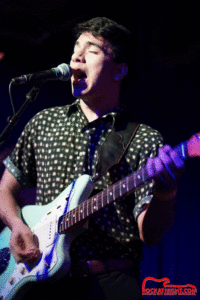 Signed to Shaemax Records in 2016, they have an EP (Cake Daze) and a full album (Bloom) out, plus a new single, "Love Girl"! Lots of fun to watch and hear, this quartet is going places, look for them!
Next up was a band billed as "The Raine (Reunion)" – except the lead singer admitted only one of the four onstage had been in The Raine! (The bass player). But the lead singer used to be in Sick Hot, and the lead guitarist was currently in another band, and they were all friends that had played together and so they threw a band together to support their friends, and honestly, if they hadn't said so, I never would have known! Sadly, I never got their names, the singer introduced them, but the crowd was apparently familiar with them and screamed loud enough that I simply couldn't hear the names! Fan appreciation is great, but sometimes it makes a journalist's life tougher! But they kicked ass, and maybe they'll see this and email the info to me, or put it in the comments! Especially as we have a category for "Women in Rock," and the editor would love to have it!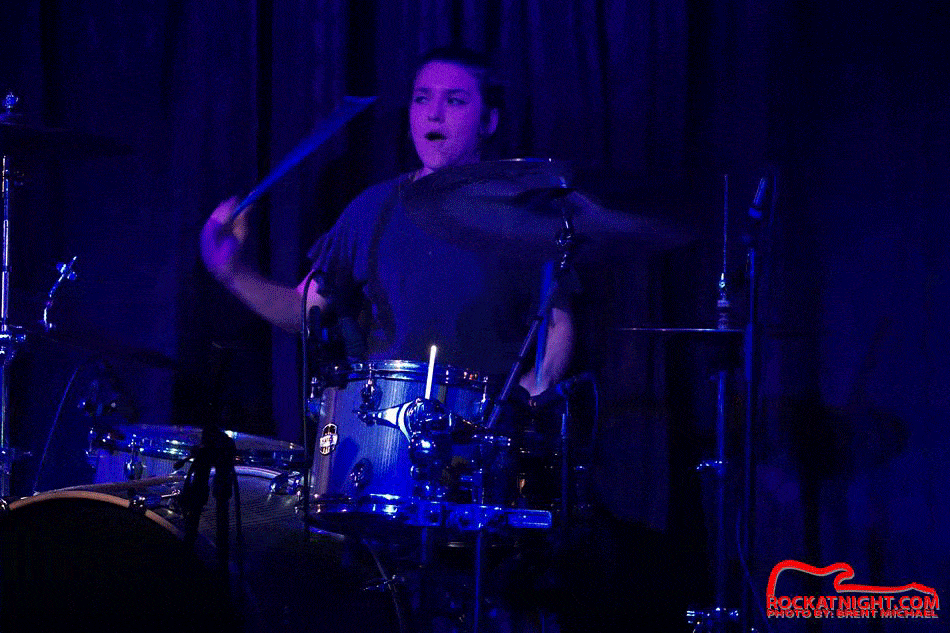 Next up was Up From Here – no, that's their name, Up From Here. At first, I thought the name came from an old DMX song (Party Up (Up In Here)), but not quite the same – and sounding nothing at all like him!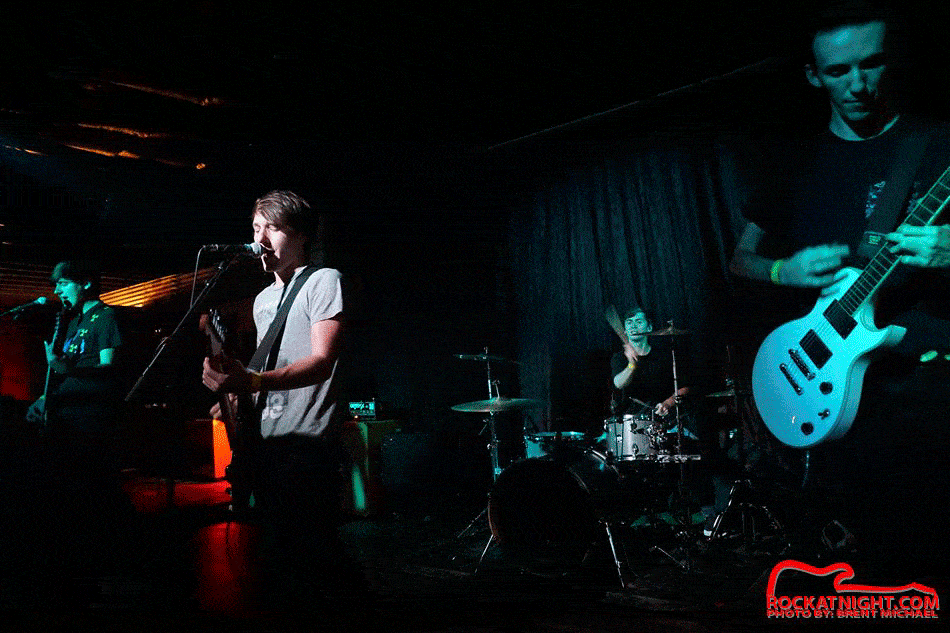 Danny Anderson – Vocals and guitar, Tyler Houser – Guitar, Bern Mustian – Bass and vocals, Alex Boeving – Drums all hail from Tampa, Florida, the band's base of operations. They've gathered a few awards: 2017 Ernie Ball's PLAY Warped Tour contest winner,
2016 Creative Loafing Best Of The Bay, Best Local Punk Act, 2015 Ernie Ball's Battle Of The Bands Vans Warped Tour contest winner, put out an EP (Words Left Unsaid), and list their interests as Subway, Tijuana Flats, balls, Natural Light, Jersey Mikes, The Tuba House, throwing footballs, Waffle House, log mansions, Oblivion, having to go NOW, Pokemon, good ol milkers , 6'2", Nana, going to the mall, Shelia, lifting heavy pieces of granite, etc. – which should cover just about everyone. Seriously, they're pop and punk and altogether fun, look for them at a venue near you!
And last, but definitely not least, Sick Hot took over the stage. kicking things off with the appropriately named "Intro Thing." They worked their way through "Electric Soul" "Help Me" "Lost and Forever Gone" and "Behind Closed Doors" before turning Nik loose for a tasty guitar solo, which took them straight into the aforementioned Led Zeppelin medley! Following that, they slid into "In the End" "Time" "Crazy Horse" "The Bucie" a song that I didn't catch but that was Bass Player Chris's solo, "Beauty was Created" "Drummy Drum Monkey Rum", of course "House of Delight" and capping things of with "Can't Be Caught." Well, you can catch them March 18th at USF's Battle of the Bands, and you should – because they're Sick Hot!
Photo Gallery

Latest posts by Brent Michael
(see all)