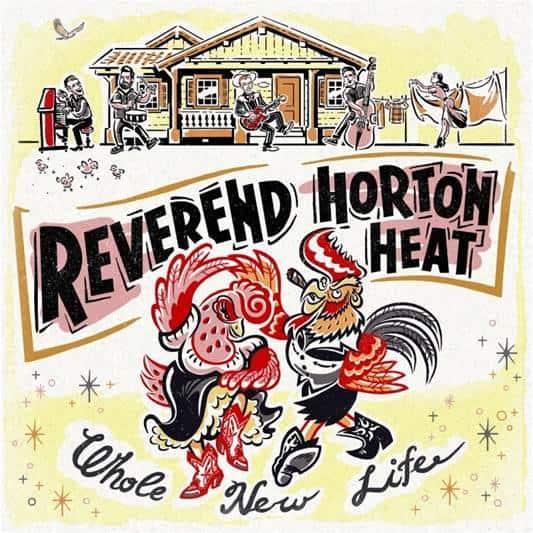 REVEREND HORTON HEAT will be releasing a new album via Victory Records on November 30, 2018. A music video from the forthcoming album, aptly titled "Whole New Life" has also been released and you can watch it here:
From his signature Gretsch guitar, Jim 'Reverend Horton' Heath summons a bounty of rock 'n' roll flavors and Whole New Life is the perfect example of how a great song can hook you instantly. Also featuring longtime slap-bass general Jimbo Wallace, the eleven-track blockbuster features new sticksman Arjuna 'RJ' Contreras whose jazz and rock qualifications brought a distinctive new backbeat to the legendary rockabilly duo. A flashy, young pianist named Matt Jordan, possessing all the pomp and power of Jerry Lee Lewis and Little Richard, rounds out the lineup. Heath expands, "I love playing with these guys, it truly is a whole new band, so the title fits perfectly. It is appropriate for what Jimbo, RJ, Matt and I are going through. We're really enjoying our career right now and it's all a little new for each of us."
The album, which was recorded in their hometown of Dallas, had Heath working with a lot of vintage gear- some of which he built himself for a truly unique sound- ribbon, old tube microphones, pre-amps and more. According to Heath, "Creating 'Whole New Life' brought out something in my vocals where I am screaming more and making more throaty sounds. It's got some Louisiana feel to it, such as the New Orleans tribute 'Tchoupitoulas Street,' a bit of gruff and some Roy Orbison style in it, which the tune 'Perfect' is a nod to."
PRE-ORDER ALBUM HERE.
Click HERE for all Reverend Horton Heat tour dates.
Whole New Life Track Listing:
1. Whole New Life
2. Hog Tyin' Woman
3. Hate To See You Cry
4. Got It In My Pocket
5. Don't Let Go Of Me
6. Ride Before The Fall
7. Tchoupitoulas Street
8. Sunrise Through The Power Lines
9. Wonky
10. Perfect
11. Viva Las Vegas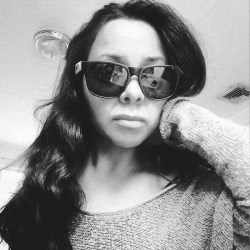 Latest posts by Andrea Ramirez Maciolek
(see all)