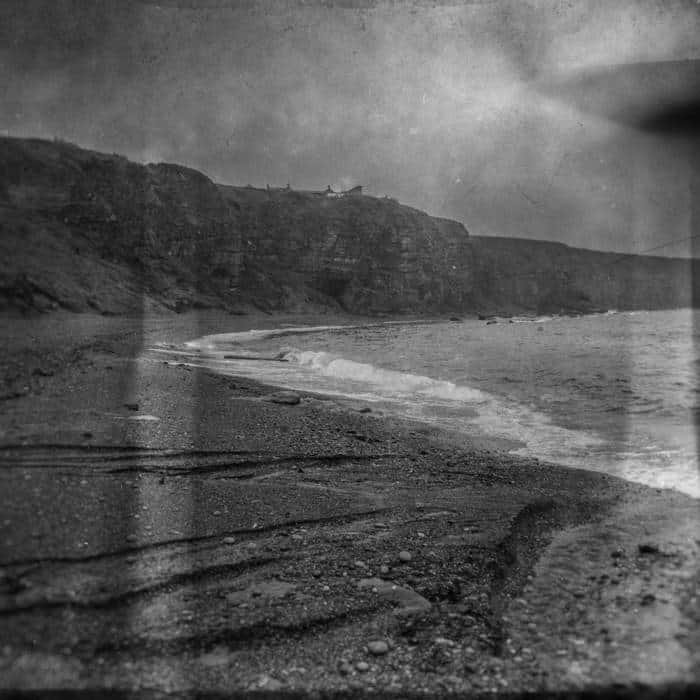 By Lloyd Wakeling, Rock At Night Manchester
ALBUM REVIEW: Tragical History Tour's Aphorisms
Genre: Punk Rock
Listening to Tragical History Tours new album Aphorisms, isn't easy: Lyrically or musically. Slowly but surely, it digs it's heel into a sensibility you probably never even knew you had and whether it is a good thing or bad, it will wake you or numb you. Strong lyrics and stretching vocals, inhabit the very air that fights itself to be heard or inhaled, and with no excuses or apologies, it enlightens, with words that actually mean what they say without the blurring that many bring to a song.
Derrick means it and you quickly realise that underneath the picking and the melody of the guitar. He has something very relevant, topical and heart wrenching to portray, resonating  with an anger, a desperation but ultimately with a plateful of hope. He is the true minstrel, a man with a voice, a man who wishes to be heard, but you know he could quite easily sit in a room alone and listen to himself because he believes passionately in what he has to say, passionately in every word thrown. Each track strips bare a recognisable musical history, exposing influences real or maybe imagined and with this intimate look into the soul of Derrick Johnston, all is still not as rosy as we might be led to believe. ..and I for one applaud the honesty.
SONG LIST
Fight For Light
Come On Home, Hero
Old Words
Three Two
What Would Vinnie Mac Do
Pink Couch
It's Cool, I've Got This
My Little Ray of Sunshine
No Advice
The Final Intervention
Performed by Tragical History Tour.
All songs written by Derrick Johnston.
*except "Three Two", written by Jamie Wright and Derrick Johnston.
Recorded, produced, mixed and mastered by John Harcus at Clearwater Studios and Harcus Audio HQ in Perth at various points between October 2016 and September 2017.

Latest posts by Lloyd Wakeling
(see all)