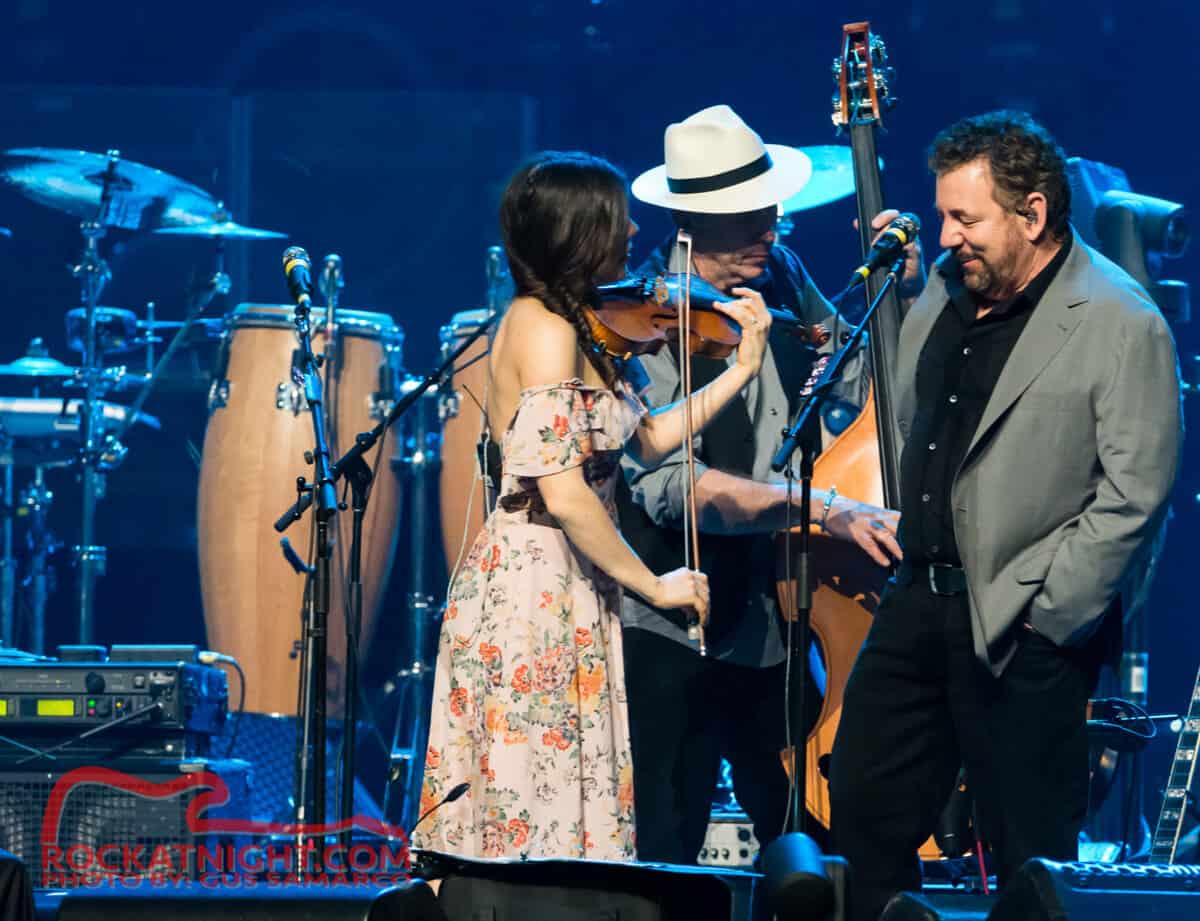 By Gus Samarco, Rock At Night Raleigh
Venue: PNC Arena, Raleigh, North Carolina-April 17, 2018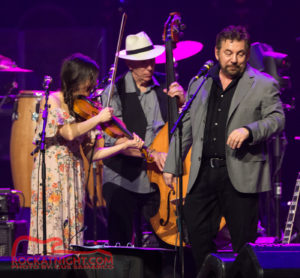 Rock At Night has been following New York City-based Americana band JD & the Straight Shot for a few years, covering their gigs while on tour with Jewel and Don Henley.  This week, I got to see the band at the PNC Arena, home of the Carolina Hurricanes, while on tour with The Eagles. It was nice to shoot at this venue for the first time. Better yet, a buddy of mine was shooting the main act for the night, and he let me borrow his 400mm lens to shoot JD & the Straight Shot. That made my night!
The first time I personally saw JD & the Straight Shot was in the Summer of 2016 when they performed at the Red Hat Amphitheater with Jack the Radio, a local band. At the time, they were promoting their album Ballyhoo! Their music really influenced my listening (many know I am a big metal fan) to more Americana and folk music. So, when I heard the band was returning to Raleigh, I actually asked my editor to see the show!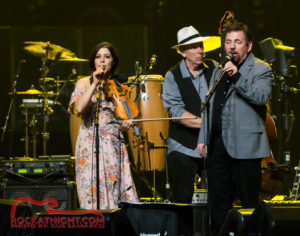 JD & the Straight Shot, released their sixth studio album Good Luck and Good Night in the Fall.  The band is comprised of very talented and seasoned musicians like Jim Dolan, guitarist Marc Copely (B.B. King, Rosanne Cash), bassist Byron House (Robert Plant, Emmylou Harris, Dolly Parton), violinist/fiddler Erin Slaver (Martina McBride, Rod Stewart) and drummer/percussionist Shawn Pelton (Sheryl Crow, Levon Helm, Saturday Night Live band).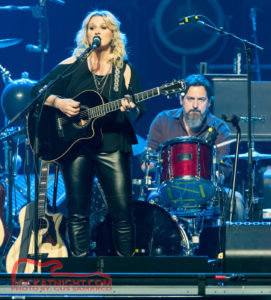 JD & the Straight Shot delivered an excellent performance, bringing a "living room" style performance to the big arena. Their Americana style can be described as very "cozy" and the latest album Good Luck And Good Night is pretty darn incredible. So much groove to it.  The band played early hits like the rocking gospel song "Better Find a Church" and even did a unique version with beautiful harmonies of Three Dog Night's "Shambala."
It's really impressive to see Jim Dolan on stage, performing outside of his normal career environment. I'd like to see more people in his position making good music and touring. I look forward to hearing more for JD & the Straight Shot in the future–and suggest you check them out!
Setlist:
Never Alone
Redemption Train
Moonlight
Perdition
Better Find a Church
Run For Me
Under That Hood
Ballad of Jacob Marley
Glide
Shambala
Photo Gallery

Latest posts by Gus Samarco
(see all)