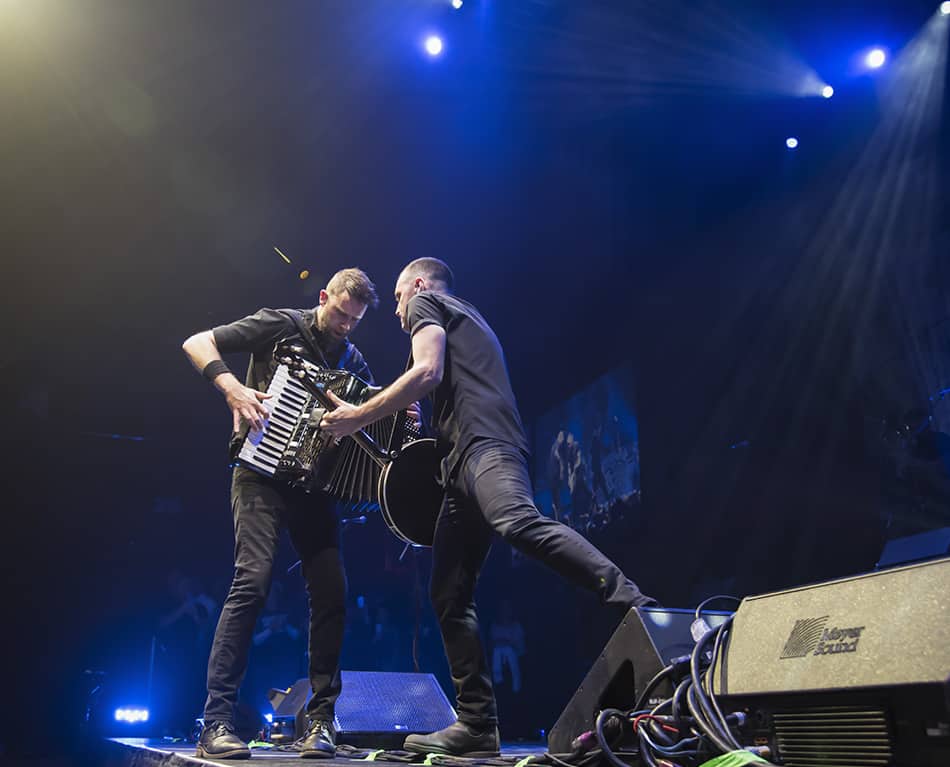 By Mike McKenney, Rock At Night New England
Venue: Mohegan Sun Arena, February 24, 2018-Dropkick Murphys with openers Bim Skala Bim and Agnostic Front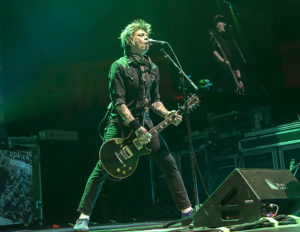 Boston's own Dropkick Murphys, brought their best blend of Celtic punk rock to the Mohegan Sun Arena .Headlining their first U.S. tour of 2018, using Sinead O'Conner's forlorn "The Foggy Dew" as a lead in, front man Al Barr, backed by Tim Brennan (guitars, accordion, vocals), Ken Casey (vocals, bass), Jeff DaRosa (banjo, mandolin), Matt Kelly (drums), James Lynch (guitar, vocals) hit the stage loud and proud with locally flavored "State of Massachusetts", "Famous for Nothing" and Dropkick Murphy anthem mega hit " The Boys Are Back".
DMK's latest release, "11 Short Stories of Pain and Glory", debuted at #8 on Billboard's Top 200. It's early success was evident as the crowd jumped and chanted along with "The Lonesome Boatman". While "Blood" pulls no punches, " I Had A Hat" has the makings of a great St Patrick's Day drinking song ! Energetic, talented, and fun to watch, Dropkick Murphys is laying it all out on this tour, don't miss it.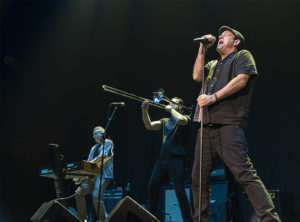 The first opener, Bim Skala Bim, was also formed in Boston in 1983, as a Ska Rock band. The winner of Boston Magazine's "Best Of Boston" award, BSB performed a great set of upbeat, fast paced mix of Ska, Rock and Raggae to get the night started.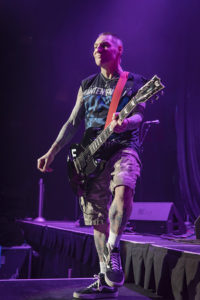 Agnostic Front hardcore act served as the final warmer to Dropkick Murphys. Bringing New York American style punk, Lead singer Roger Miret 's constant shouting of almost unintelligible lyrics, coupled with violent drumming, and booming bass got the crowd surfing started. Agnostic Front hardcore bombastic music has an extreme loyal fan base.
When Roger called for "Circle Pits" vast numbers of fans ran around in a circle smashing into each other falling down all over the floor. Ending with Agnostic Front's proclamation that "If you don't go home with a broken nose, you didn't have any fun".
Dropkick Murphys "11 Short Stories of Pain and Glory"
1 The Lonesome Boatman
2 Rebels With A Cause
3 Blood
4 Sandlot
5 First Class Loser
6 Paying My Way
7 I Had A Hat
8 Kicked to the Curb
9 You'll Never Walk Alone
10. 4-15-13
11 Until Next Time
Photo Gallery
Videos

Latest posts by Mike McKenney
(see all)