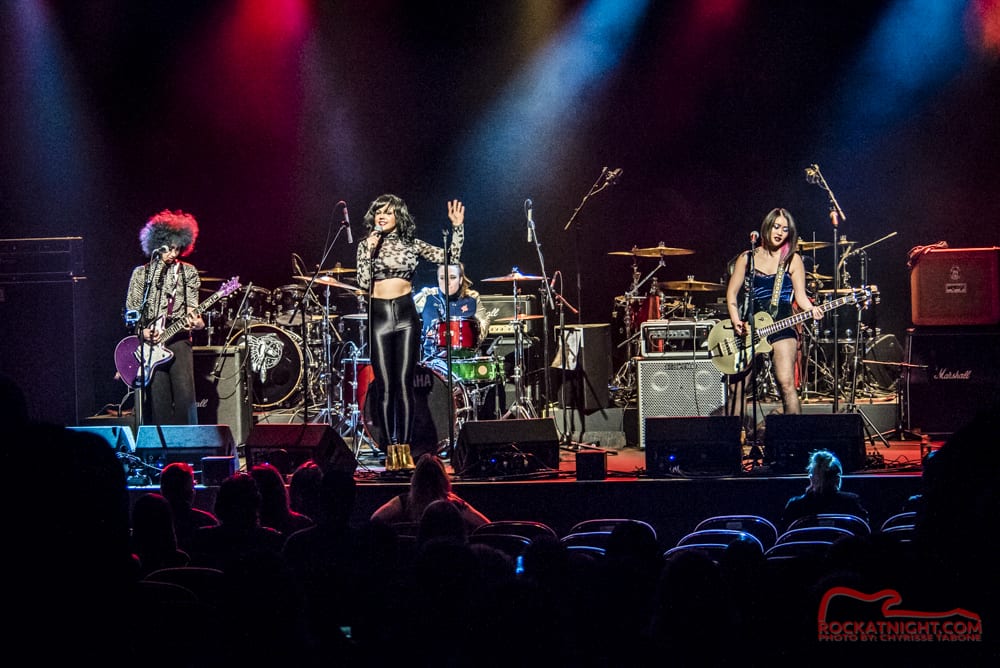 By Chyrisse Tabone, Rock At Night Tampa
Venue: The Capitol Theatre, Clearwater, Florida–January 31, 2017–Adam Ant with Glam Skanks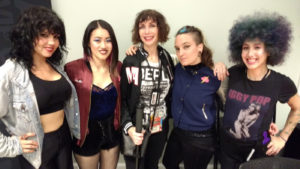 Rock At Night is very pro-women when it comes to music and we often support "Grrl Rock" and "Feminist Power", especially in the #MeToo age.  It is no wonder that we have been following the career of Glam Skanks.  For the last year, Rock At Night has been keeping up with the band (see the band's interview from January 2017).  These women are not a novelty, guys, but songwriters and musicians in the vein of The Runaways, Suzi Quatro, Chrissie Hynde, Heart, and all the pioneering women in rock that blazed the trail for groups like the Glam Skanks.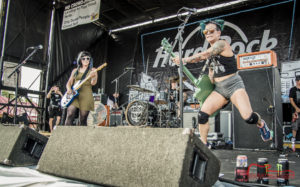 Glam Skanks have been hitting the road hard the last year, touring with Adam Ant, across America and the UK.  They were slated to perform in September at The Capitol Theatre, Clearwater, in September, but thanks to Hurricane Irma, the show was postponed. Have no fear!  Adam Ant and the Glam Skanks have been on tour the past month of January with the Anthems-Singles Tour 2018, and will continue through February with Warped Tour veterans Bad Cop Bad Cop and pop-punk band Go Betty Go.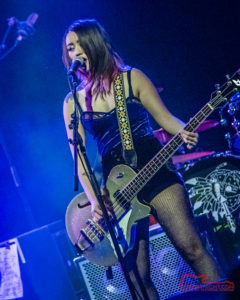 On January 31st at the Capitol Theatre, Rock At Night caught the band, fresh from Phoenix, and with the new lead singer Vanessa Vonlust, who did a fantastic job at filling the shoes of Ali Cat. The band started with their anthem "G.L.A.M." and then wowed the crowd with other hits off of "Glitter City" like "Karma" and "Bad Bitch".
The women were dressed in silky 70s garb, with sparkly accessories, and lots of attitude. They are constantly moving around the stage, voguing, and strutting as they pack a punch!  As I heard a few patrons at the venue say, "These women are really good!"  A lot of jaws dropped and a lot of heads bopped as they warmed up the crowd for Adam Ant.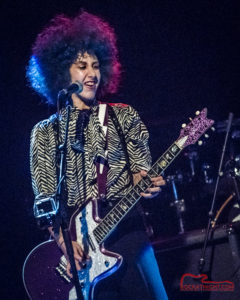 After the 30 minute set, the women eagerly greeted a very long line of new fans, who were eager to purchase t-shirts, CDs, and pose for selfies.  I asked the band about their tour last year in the UK and they especially enjoyed playing in London at the Roundhouse.  The Glam Skanks toured across the UK to Scotland and even played at the infamous Camden Rocks Fest.
Check out the photo gallery and videos below.  If you like the sound of New York Dolls, Mott the Hoople, or the 70s crunchy guitar sound, you'll love Glam Skanks!

MEMBERS
V Witkin – Lead Guitar/Vocals
Vanessa Vonlust- Lead Vocals
Millie Chan-Bass/Vocals
Cassie Jalilie-Drums
Photo Gallery
Videos
GLAM SKANKS Social Media
The images may not be reproduced, copied, transmitted or manipulated without the written permission to Rock At Night and the photographer. Use of any image is a violation of the United States and International Copyright laws.

Latest posts by Chyrisse Tabone, Ph.D.
(see all)