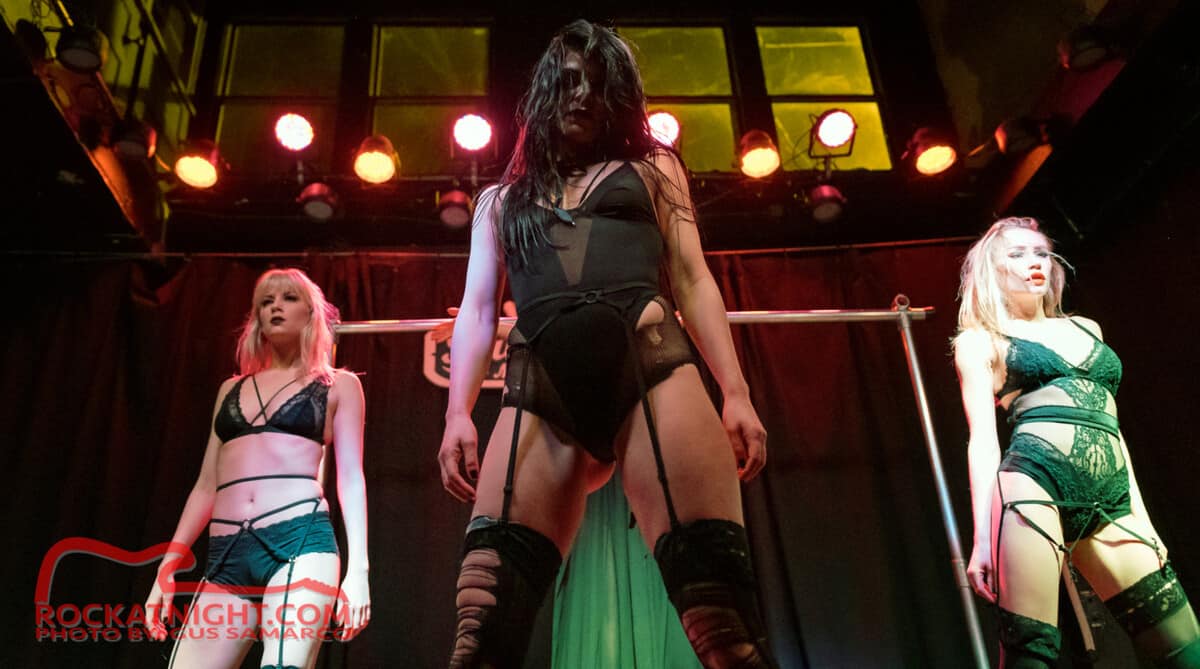 By Gus Samarco, Rock At Night Raleigh
Venue: The Pour House Music Hall, Raleigh-January 30, 2018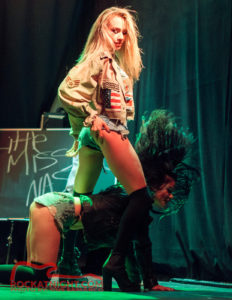 I was pretty curious about Little Miss Nasty since I've first heard of them, so besides four smoking hot chicks, I honestly didn't know what to expect from the show. Gina and the Eastern Block opened the set with a very energetic performance that got the crowd all warmed up and rowdy. Before talking about the performance of Little Miss Nasty, let me give a huge shout out to their support crew. I was impressed how the guys set up the stage for the performance. You'll see from the pictures how much work was done in a very short period of time.
Alright, Little Miss Nasty took the stage and my jaw dropped. The description in their website nails it down saying "Little Miss Nasty is the wildly successful Los Angeles based lifestyle brand and high energy rock and roll dance show full of beautiful, talented and irresistibly bad ass girls." This pretty much sums everything up.
One major difference between Little Miss Nasty and everything else I have ever shot on a stage is that there's no band (yet?), "just" the four girls… the four members of a decadent troupe of feisty little sex kittens causing a ruckus in leather and stilettos Wherever They May Roam, presenting a provocatively decadent and energetic performance
Little Miss Nasty brings a new product to the market and it is a nice product, so leave the stereotypical and  preconceived ideas and threat yourself to a great show.
You'll have two more chances to see those ladies in action before they go on a break:
FEB 8 THU at  Harvelles in Santa Monica, CA
FEB 10 SAT at Harvelles in Long Beach, CA
Photo Gallery
Links:
The images may not be reproduced, copied, transmitted or manipulated without the written permission to Rock At Night and the photographer. Use of any image is a violation of the United States and International Copyright laws.

Latest posts by Gus Samarco
(see all)