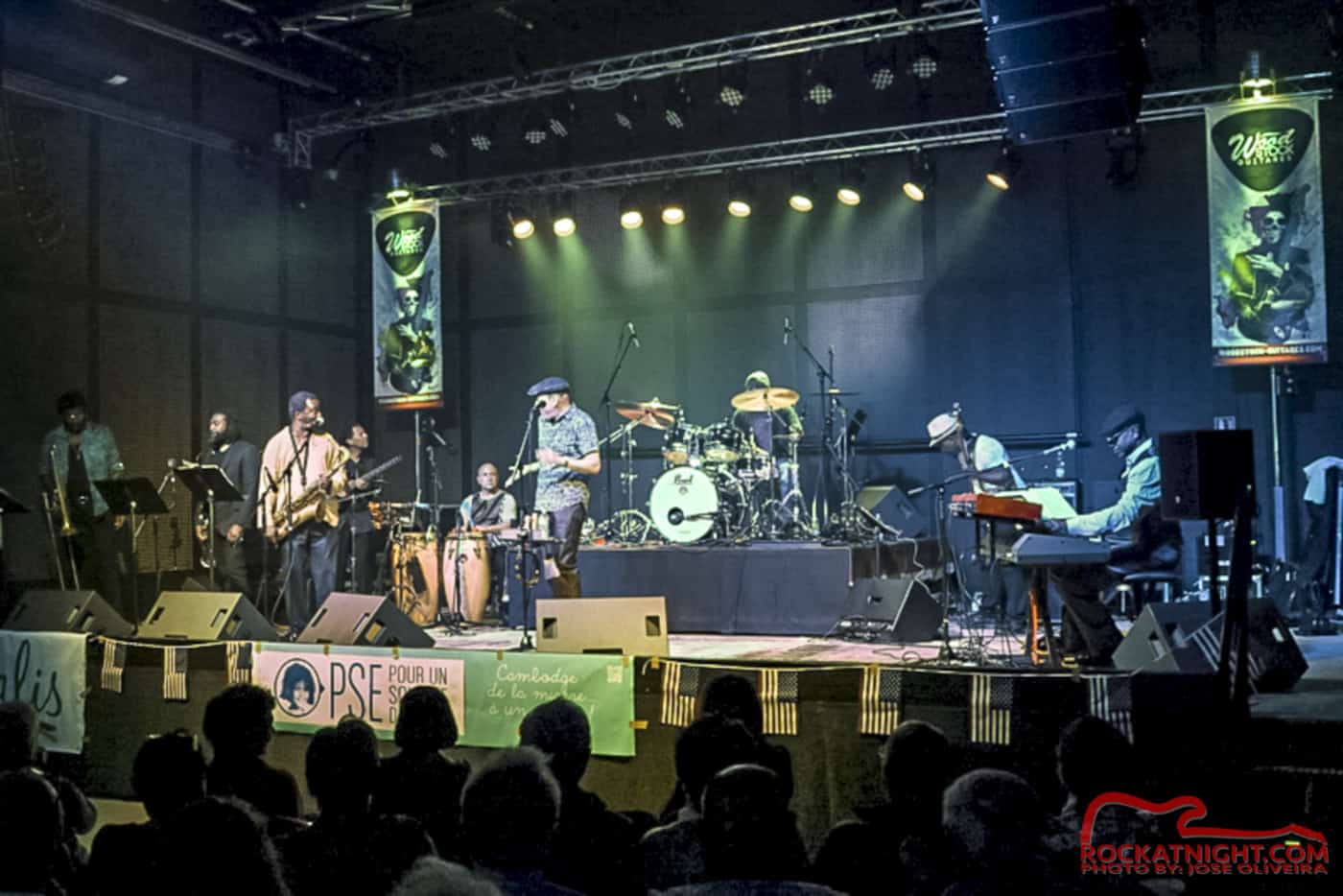 By José Oliveira, Rosine Alleva, Journalist/Photographers, Rock At Night France, Switzerland
News have sometimes a taste of paradox. In the heart of the soap opera "Paradise Papers" – which shows on what industrial scale some people circumvent taxes with ingenuity – others offer their generosity, crossing the Atlantic to give a charity concert in favor of Cambodian poor children!
After a big success at the Music and Culture Festival of Colmar last April, it's Bart DOUGLAS, the leader and singer of the New York big band CIRCULAR TIME, who wished to come back to this beautiful region (ALSACE) to be part of this project.
The association "For a Child Smile" (Pour Un Sourire d' Enfant) has been working in Cambodia since 1996 to help children out of extreme poverty.
The terrible genocide of the Khmer Rouge (Red Khmers) left a benighted country, an unstructured society, without ethical values or system of solidarity.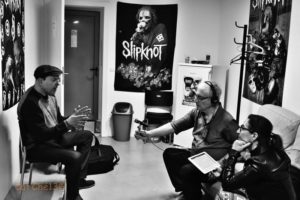 Last October, CIRCULAR TIME, 9 studio musicians from New York, who played with the biggest names all around the world, (Smoky Robinson, BB King, Carlos Santana, Paul Simon, Stevie Wonder, Cindy Lauper, Taylor Swift, Roy Ayers and many more), crossed the Atlantic for a magical evening full of solidarity. A rare gesture in this materialistic world.
ROCK AT NIGHT was present and we met them backstage…
The musicians :
BART DOUGLAS – Vocals
GARY FOOTE – Bass Guitar
GREG GLASSMAN – Trompet
DANIEL SADOWNICK – Percussions
TONY LEWIS – Drums
RON THOMPSON – Piano/Keyboards
TIMOTHY JAMES ROBINSON – Trombone
KWARTEI JONES-QUARTEY – Guitar
SYLVESTER SCOTT – Tenor Saxophone / Flute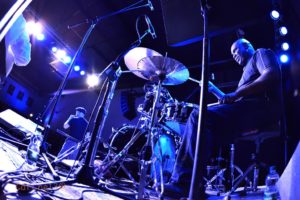 Interview
RAN– We all remember the importance that JAMES BROWN devoted to the education of young black Americans. We think of this because coming from NYC for this act of generosity in favor of a French Association to give a better future to the Children of Cambodia is very relevant! How do you explain this gesture?
BART DOUGLAS– The world is small, we live together, in inequality. One has a little amount of time and one puts a value on that time and what they're gonna do with that time. I wanna do strong work and when I can get paid as much as possible of course. Like tonight, this is a strong work for this association. I think it's a wonderful idea and it's a lot mostly cause we're a wide group. This is what I wanna do. I mean we are all honored, happy to be part of it. You know, I only have a certain amount of time, I wanna do a strong work, I say it again. And we're part of the world and this is a big chance to do something. We're having an exchange, that's what I could say about that.
RAN– And what do you think of the actions carried out by this Association "FOR A SMILE OF CHILD"?
BD– I don't know the association too well, but from what I see I think it's fantastic. It is here in France and has the follow up in Cambodia…I believe I would be more interested I could answer the question in more depth, if I knew what the follow up was in Cambodia. But it seems to me that it's a great idea for the organisation. And it's wonderful that it can work with Cambodia and not only here in France. That's what makes it interesting to me.
RAN– Tonight the show was beautiful and the audience appreciates you. It is still the fifth time you come to ALSACE. How do you explain this enthusiasm for the Saunerkraut Country?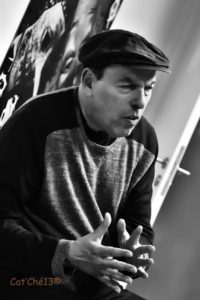 BD– José!!, It's José!! If he finds something strong in the region, then we come. He has a lot of good qualities!!! Despite's that, we have a good approach with the people in Alsace and we really like Colmar and Strasbourg. I think it's a chance for us to be in this region. It seems that we are hopefully developing something here. It's true that a group like ours doesn't want to sature the region…That being said, when there are strong events, or when we can be involved in something like tonight, it's a big opportunity for us, it's fantastic.
RAN– How did you succeed in bringing together and maintaining this whole set of excellent musicians who have been with you for 10 years, I believe?
BD– They're a bit pain (laughs). How? Luck partly…everybody with us has a very good heart, no bullshit. There 's something we have I don't like to talk about, it's called alchemy, it's like magic, like energy. There is no big deal….And if it was a big deal, I couldn't do it !! I'm not a guy who likes a lot of stress… It'a pleasure, we're an artistic group. In a band with 8, 9 people, if one piece of the unit causes a problem, it throws all the balance. Actually Tony and Sly, we've been part of this group for 20 years and in 20 years only one member left the band.
RAN – This is a huge proof of fidelity on their part, since the majority of them play with other bands in the USA. How do you explain that?
BD– Yes, they do. It's underneath, no words… it's very strong, nearly like family. It's people you hang out with, you're away with, you depend on… Again, it's alchemy.
RAN– You played the CASINO D'ESTORIL in Portugal in 2016. It seems you like this Country! And tonight, we know that a Portuguese Promoter came exclusively to listen to you for a possible return to Portugal! Your feeling?
BD– It's fantastic. Only José can arrange that, no matter what he does, I have to say thank you (laughs). And yes, it has a cost for this promoter to come here to see us, it is a fantastic thing. And I have to say, everyone is a top level, very good musician and it is a balanced group.
RAN – What were your influences or what inspired you to ride CIRCULAR TIME?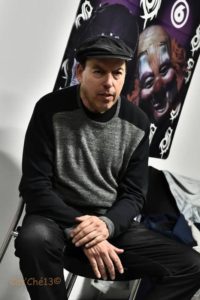 BD– It's a very long story. I worked with an Indian woman in Paris in 1987 I was studying southern ragas who I still study with. I never wanted to sing in English, I was just interested in sacred music, sacred ragas from the south of India. Sometimes you can let the bird fly…. After 5 or 8 years she said, it's time for you now to work in your own language, she set me
free. Otherwise I would have never started this…Then I came back to New York, to live with an American woman, then I started writing songs. I worked with one producer in 1995, I didn't think that producer was up to my songs, then I worked with another producer, he didn't get back to me for one month I gave him one song and I fired him. Then I met the core of the band through one of our piano players, Mario. I started with Mario and that's when we started the band. Now we have 3 piano players.
RAN– You're acting like James Brown (laughs). You have replaceable musicians but with the difference that you don't fire them when they're on stage playing!! He needed to show he was the Boss…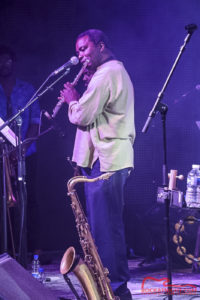 SLY– I know, I worked with some of those musicians, I was on tour with them for 3 months.
RAN– We live in a time where violence is freely displayed on our screens! What do you think of the "killing" of LAS VEGAS? This famous 2nd amendment of your constitution continues to cause many human losses! Don't you think it would really be time to change it?
BD– I think we should get rid of automatic weapons, that guns should be extremely hard to get in private hands, I'm not interested in amendments as such but I think it is a serious problem… But if you look at other problems, France has other problems too. What I think is that if anything like this happen, they should be erased, people should never talk about them. They should be completely discarded, we're not gonna learn anything about what they did, we shouldn't give them attention, it's just a "fait divers", just something we're getting a satisfaction from.This is my feeling. What about paying people to get the guns out ? It might be working…
RAN – We heard about this. I think there is a program in place in New York and big cities… it is still a slow process but it seems to work.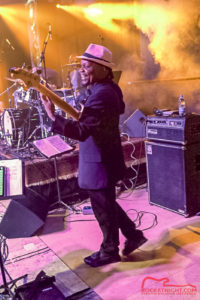 Last question, your brass section reminds us of the MOTOWN period. And the bassist GARY FOOTE plays with this legend, SMOKEY ROBINSON. Why not develop this orientation a little more? What are your plans for the future?
BD– This is a tricky question! Yes, I think we're gonna be doing some more Motown…About our plans, I think the band is going in a strong direction, hopefully we will be going back to play in Portugal and Spain!
RAN– Thank you very much for your time Bart !
Special thanks to Cathie Wetzstein for the great pictures.
PHOTO GALLERY

Latest posts by Jose Oliveira
(see all)