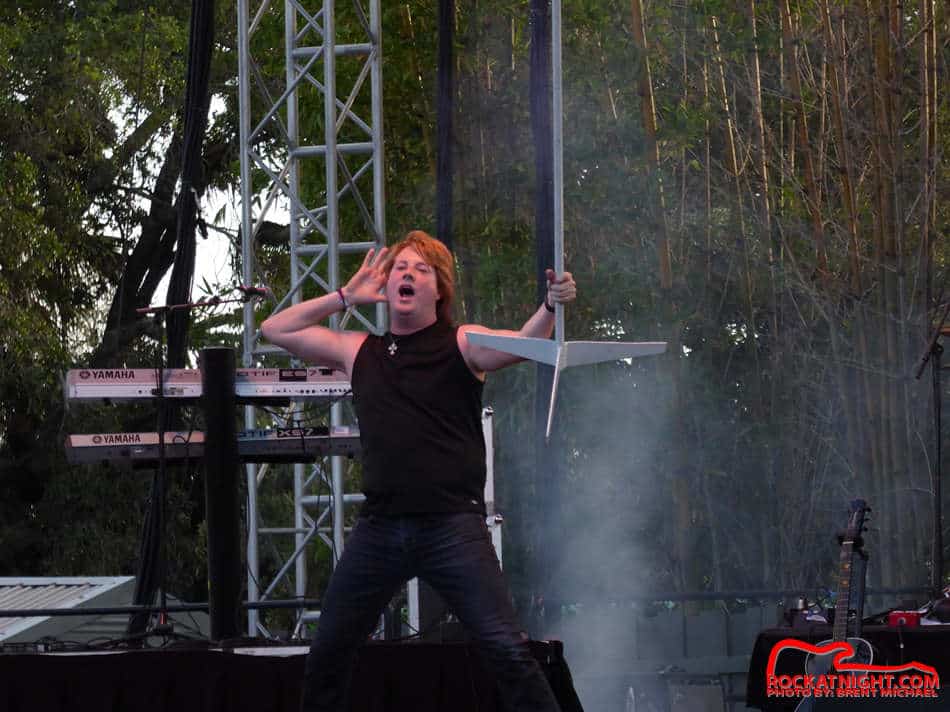 By Brent Michael, Rock At Night Tampa Correspondent
Venue: Busch Gardens, Tampa, Florida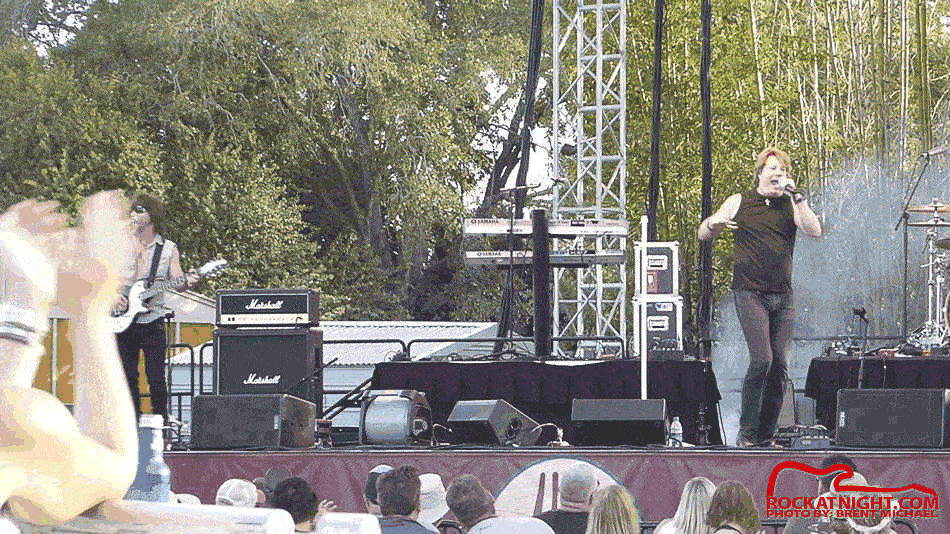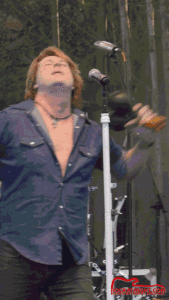 The close of Busch Gardens' Food and Wine Festival Concert Series brought us four "tribute" bands – and hot, hot, hot weather in the mid-90s with no shade over the seats. Which meant many people, like myself, skipped the first two bands that went on at 2 and 4 p.m. – and that's unfortunate, because judging by the quality of the bands I saw, they were probably very good. I saw the last two (See upcoming review of "The Purple Experience,"), starting with this one.
The band's website advertises "frontman JBJ look alike and sound alike Chris Newman," and I can agree with half of that – which is, to me, the important part. Newman does a great job of sounding like Jon, and having seen the original just a couple years ago, of capturing the mannerisms, but only in the most general sense would I call him a look alike. Look at the photos, would you agree?
Despite the finally but all-too slowly-cooling temperatures, crowd gave him a warm reception, and a walk out into the crowd by Chris (in the VIP section) allowed some very close photos and had some in the crowd screaming in joy. But the sound did most of the convincing for me, and the entire band did their part.
Of course, they played all the big hits, "Bad Medicine," "Runaway," "You Give Love a Bad Name," "Wanted Dead or Alive," "Living on a Prayer," but they threw in more obscure songs like "Hallelujah" and even "Twist and Shout." All in all, a worthwhile experience!
Find more at: Keep The Faith
Photo Gallery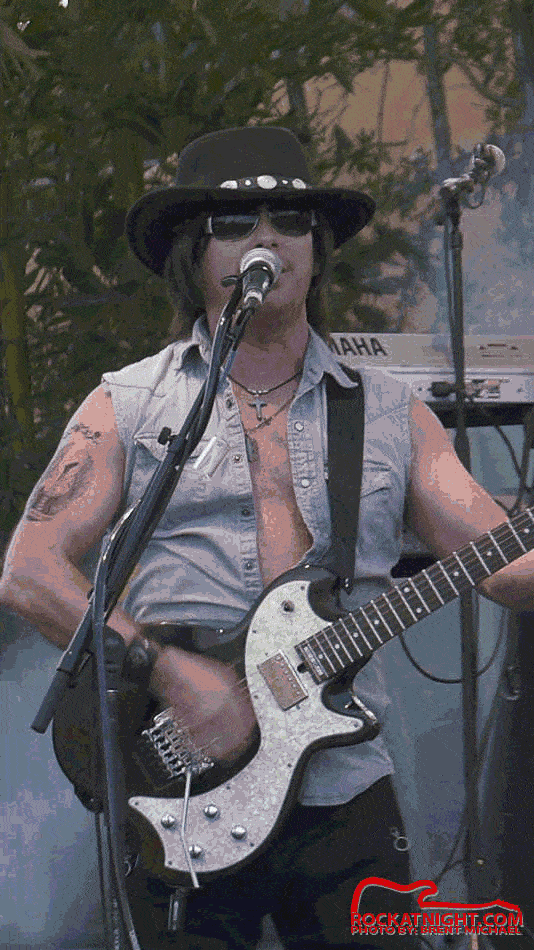 The images may not be reproduced, copied, transmitted or manipulated without written permission to Rock At Night and the photographer. Use of any image is a violation of the United States and international Copyright law

Latest posts by Brent Michael
(see all)