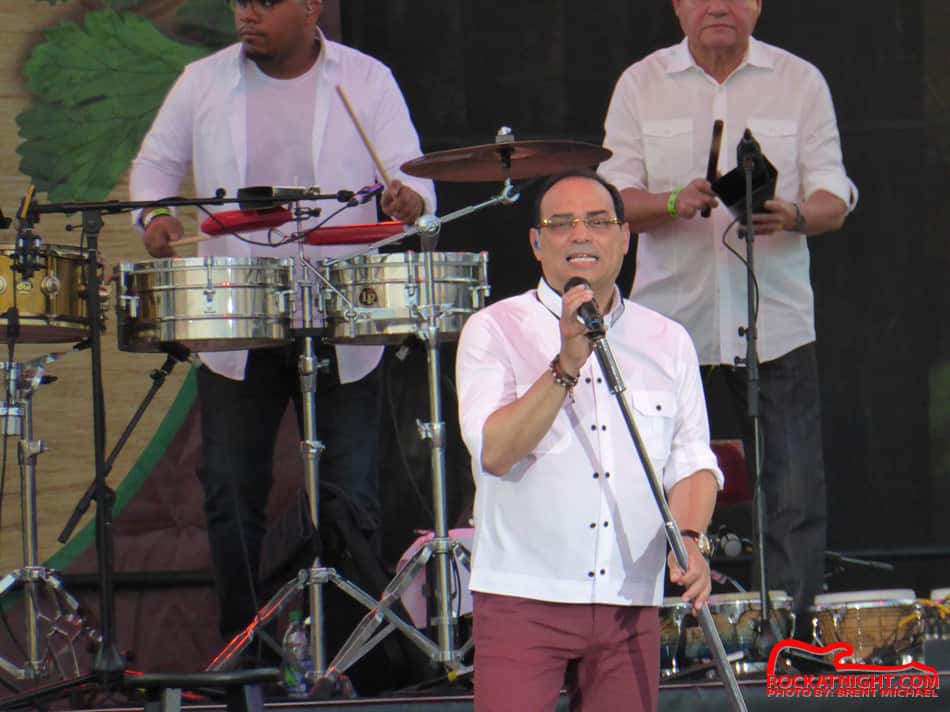 By Brent Michael, Rock At Night Tampa Correspondent
Venue: Busch Gardens, Tampa, Florida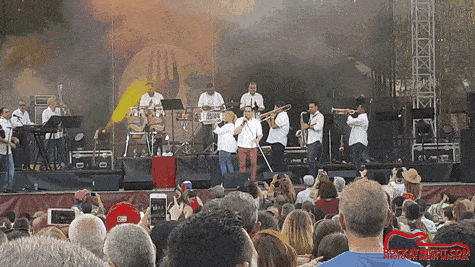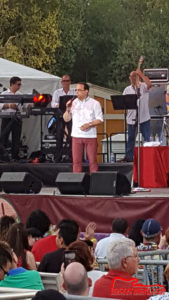 Gilberto Santa Rosa, also known as "El Caballero de la Salsa" (The Gentleman of Salsa), hails from Puerto Rico and has been entertaining audiences as a bandleader and singer of salsa and bolero since the 1970s.
If your tastes run more to the wild gyrations and visual excitement of today's modern artists, then you'd likely be disappointed by Gilberto's smoother rhythms and relatively staid delivery ñ none of which mattered to a very large crowd.
His musical elegance and style has made him one of the most prominent figures in popular Latin music. The response of the crowd, dancing in the aisles, adds to the countless accolades in the recording industry that reaffirm his validity through the years. He's won the 2002 ASCAP Latin Heritage Award, six GRAMMY awards – most recently, Best Traditional Pop Vocal Album. His consistency as one of the most listened to recording artists on the radio, having achieved 14 number one hits on Billboardís Tropical Airplay chart, record sales history including a multitude of Gold, Platinum and Multi-Platinum album certifications, and the Guinness World Record Holder of the most #1ís on Billboardís Tropical albums chart (12 in total) make him one of the most successful Latin music vocalists in the world. And judging from the number of tykes and teens grooving to his sounds, that success will continue for at least a couple more generations.
To borrow words from another Latin artist, the rhythm is gonna get you!
Photo Gallery
 If you want to check out Gilberto's music, watch this video:

Latest posts by Brent Michael
(see all)