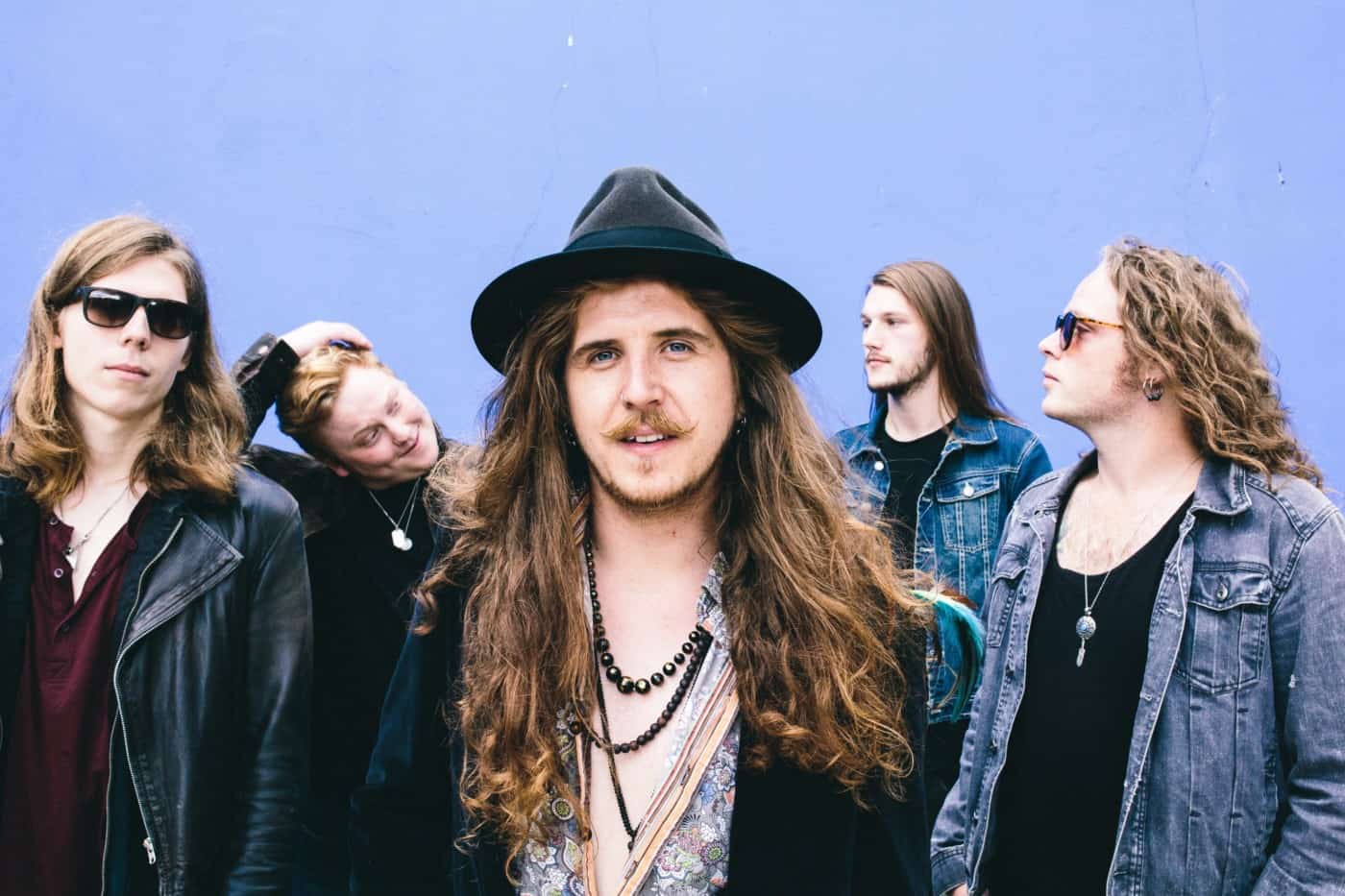 By Chyrisse Tabone, Rock At Night Tampa Correspondent
Review: Bad Touch's Truth be Told studio album—release date of CD, digital and vinyl on Friday, December 2, 2016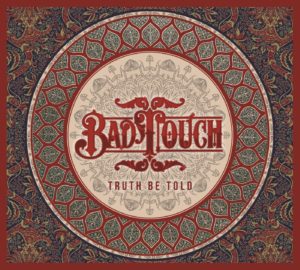 Having spent my youth growing up in the 70s and listening to Lynyrd Skynyrd, Allman Brothers, Molly Hatchett, Black Oak Arkansas, and The Outlaws—and now living in the southeastern United States—I can say I know a little something about the genre of Southern rock. The style of music has been hanging on, revived, and revamped, thanks to groups like the Black Crowes and Kentucky Headhunters in the 1990s—and I'm happy to say, recently with bands like Blackberry Smoke and The Sheepdogs. Now, there is a five-piece band from Britain (yes, you'd never know from listening to their music) named Bad Touch which has captured the heart and soul of Southern or blues-rock—and it sounds like it was created and recorded in Nashville or Muscle Shoals. Yes, it is that good!
I was lucky to receive a copy of the band's new studio album Truth Be Told, which was self-produced, recorded at MWNCI Studio, Wales, and engineered and co-produced by Chris Kimsey, the legendary Rolling Stones engineer. Immediately when I listened to the album and had an "Oh, shit…this is good" moment, the mixing and engineering stood out.  The album embodies the perfect balance of vocals, guitar and percussion. Absolutely brilliant.
Even more impressive are the 12 songs on the album, which will keep you rocking—and possibly dancing—for a good 49 minutes. The music itself sounds like true Southern rock, which will appeal to any classic rock lover or worshiper at the Lynyrd Skynyrd or Black Crowes alter. The music sounds authentic, well-composed, and has themes relating to relationships, hope, anger, and even political awareness, like the song "The Mountain" which takes a plunge at the topic of the environment and its demise due to corporatism. Think of Marvin Gaye's song "What's Going On" but with a modern Southern rock twist.
Here is a synopsis:
"One More Night" has a Southern rock feel with vocals that could easily by Lynyrd Skynyrd, Black Crowes, or the Outlaws. Classic, truly classic. There is nice guitar power chord accompaniment, similar to The Stones, and a theme which tackles fond memories of a broken relationship with a girlfriend asking, "Will you remember me in the summertime?" and pondering "Well, when I said I never thought about you, you know that a lie/ but our time is gone and now you're moving on."
The single release is the song "99%" which is a great, rocking song with choral harmonies—and a bit of humor about loving a person 99%, saying "before I run out of time, I guess I better make up my mind."
The song "Waiting for This" has a definite Stones-Brit-blues sound that I can only describe as "good and nasty". At times, the song is reminiscent of Led Zeppelin with Jimmy Page power chord riffs. Even the music reminds me of Humble Pie sans the Steve Marriott's vocals.
"Under My Skin" has great call-response harmonies that is often seen in classic rock while "Heartbreakersoulshaker" has a distinctive bass line, funky guitar grooves, and almost has an 80s rock sound.
"Take Your Time" is a really thoughtful song with a sweet message we all should adhere to—slow down, reflect, and not react hastily. The song says, "You'll be fine, take some time to think about the world and all its questions….let your heart be your guide." It is a song that a couple can snuggle and slow dance to after rocking out on the other songs.
Again, "Let the Sun Shine" and "My Mother Told Me" are upbeat songs with a hopeful message—and great harmonies to boot. "Outlaw" has a dirty lead guitar and sounds like 70s Southern rock at times and then Bon Jovi/80s later in the song. However one describes it, it is a keeper with a Badlands attitude.
"Made to Break" has an infectious melody and lead guitar breaks which I love so much about the classic rock revival. Rock supergroup the Dead Daisies and British hard rock and blues rockers, Inglorious and rumHoney, are other bands that have given me the same vibe lately as Bad Touch– and it is a welcomed.
"Healing Hand" has another thoughtful message (so listen to the lyrics, people) as well as the previously described "The Mountain". Being an environmentalist, this song's honesty hit my heartstrings.
If you plan to buy one album during the holidays, let it be Bad Touch's Truth Be Told. It will be the best decision you'll make during the month of December—and with no regrets.
TRACK LISTING
1.       ONE MORE NIGHT (5:07)
2.       *99% (3:49)
3.       WAITING FOR THIS (4:56)
4.       UNDER MY SKIN (3:30)
5.       HEARTBREAKERSOULSHAKER (2:51)
6.       TAKE YOUR TIME (4:36)
7.       LET THE SUN SHINE (2:10)
8.       MY MOTHER TOLD ME (4:18)
9.       OUTLAW (4:31)
10.   *MADE TO BREAK (3:37)
11.   HEALING HAND (4:22)
12.   THE MOUNTAIN (4:18)
*Radio remix by Chris Kimsey
Pre-order on iTunes – http://apple.co/2doS9ae
Pre-order on Amazon – http://amzn.to/2cKt8ZA
**Bad Touch will be on tour in the UK with  Australian band MASSIVE from 19th November, and will support Whiskey Myers at the Boston Arms in London on 1st December, followed by a performance at Planet Rockstock on 3rd December.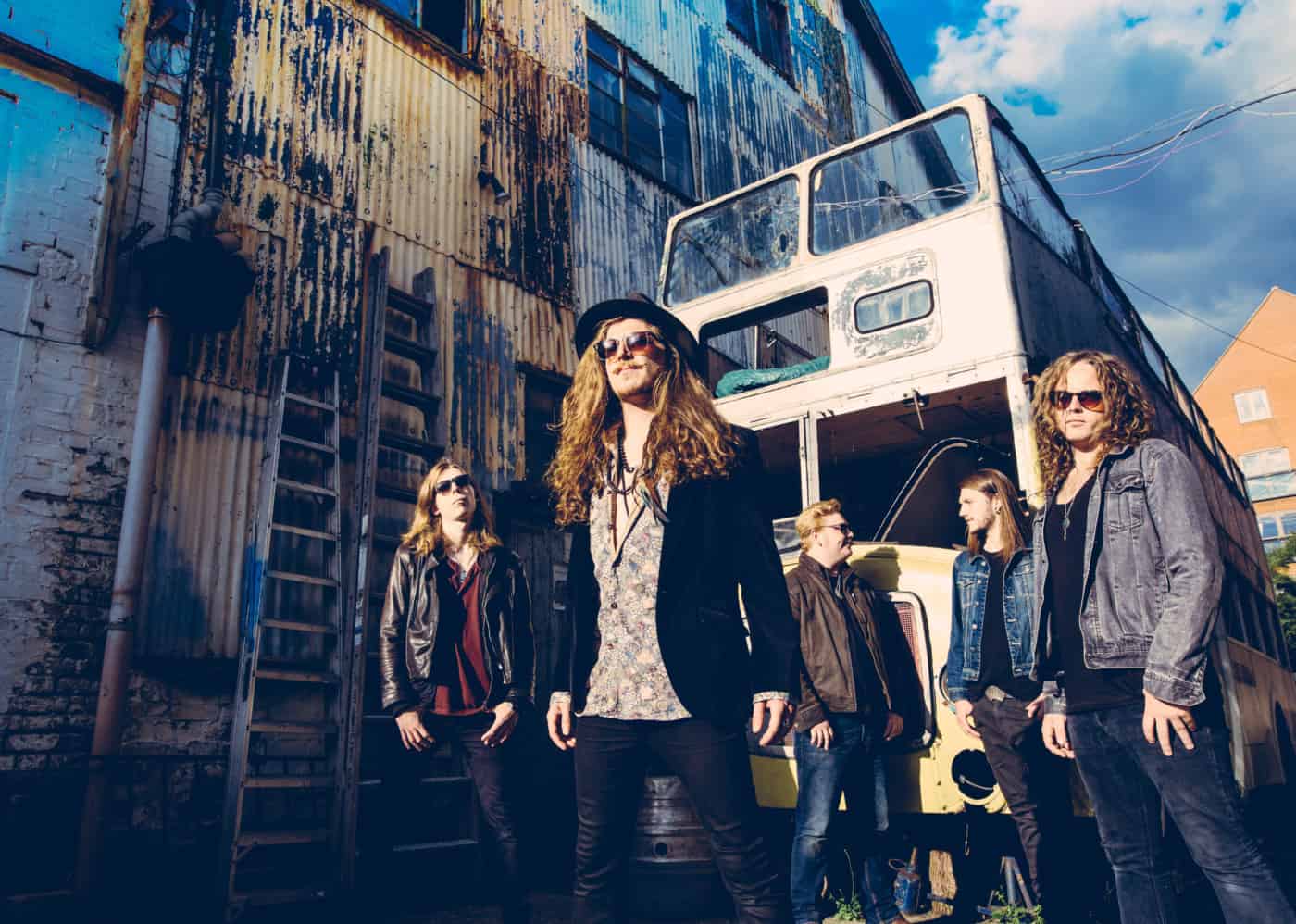 Bad Touch / Shot at The Waterfront Norwich by Rob Blackham / www.blackhamimages.com
YouTube
The new single "99%"
Members: Stevie Westwood – Vocals Rob 'G' Glendinning – Lead Guitar Daniel 'Seeks' Seekings – Guitar / Vocals Michael Bailey – Bass George Drewry – Drums / Vocals

Genre: Rock

Home Town: Norwich
Bad Touch Facebook – http://bit.ly/2dCCS7d
Bad Touch Twitter – http://bit.ly/2doUDWi
Bad Touch Official website – http://www.badtouchrocks.co.uk/

Latest posts by Chyrisse Tabone, Ph.D.
(see all)