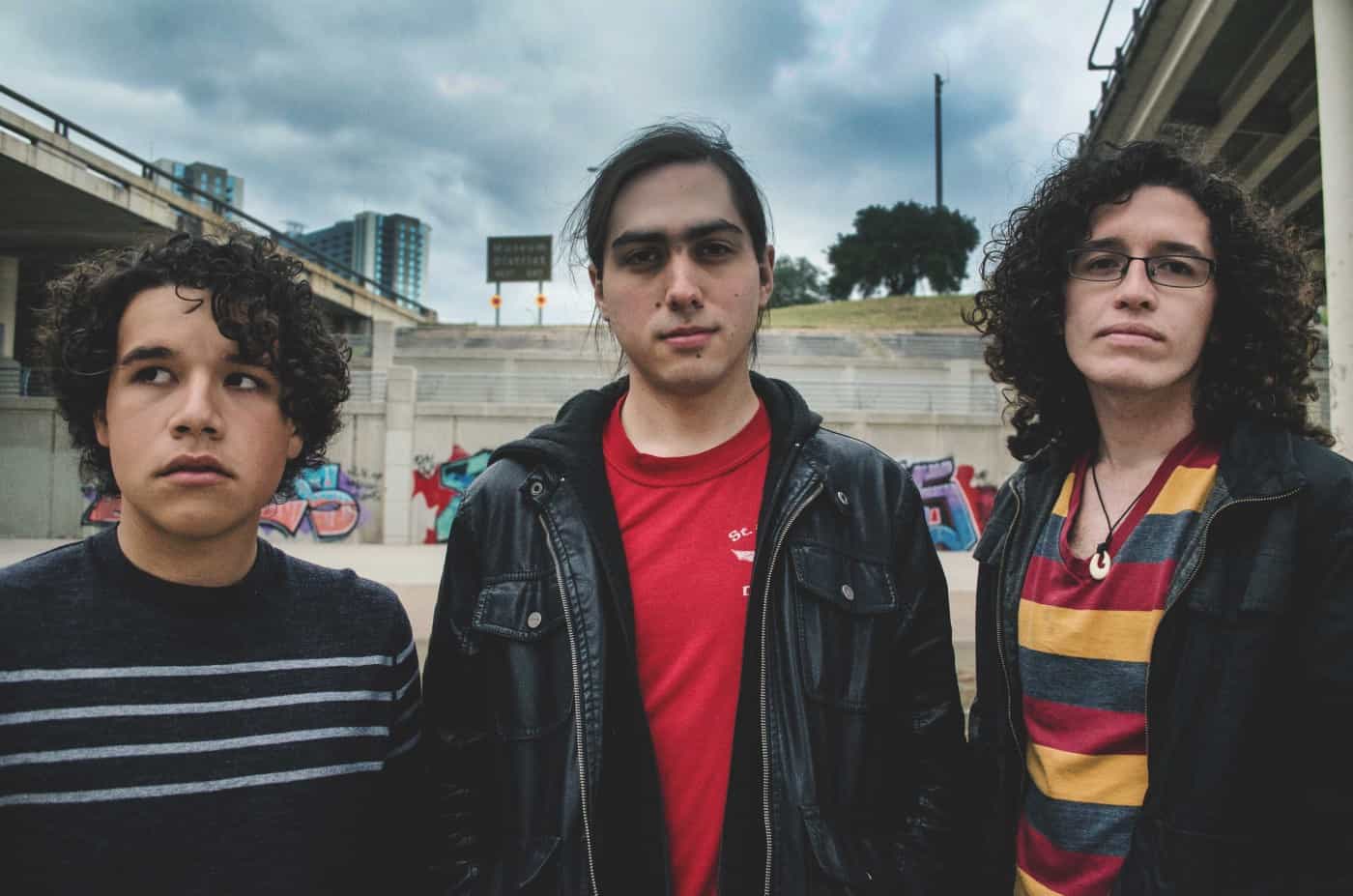 By Joel Barrios, Rock At Night Miami Correspondent
REVIEW: Vox Vocis' debut album In the Arms of the Sun (Release date-January 22, 2016)
Genre: Progressive rock/indie rock
Vox Vocis is a novel band hailing from Houston, TX and their debut album entitled In the Arms of the Sun hits the stores on January 22nd of this year 2016. The band is comprised by Alex Vaquera (vocals/guitar), Alejandro Nunez (bass) and Zach Burton (drums), and their stock in trade is a blend of progressive metal, alternative rock and post-hardcore.
Consisting of 10 tracks, "In the Arms of the Sun" delivers a surprisingly deep and cohesive music, creating an overall very pleasant listening experience. Despite being a trio the band sounds tight and with an impressive level of musicianship considering this is their first effort, I'd say they sound "confident" in what they are doing. The album showcases a myriad of influences mashed-up in well-formed songs that are perfectly executed. The album's sound relies heavily on Alex's melodic vocals and guitar acrobatics, throwing atmospheric elements here and there ("Terror, River Gypsy" closed with a brief solo very much in the Pink Floyd vein) without losing a bit of energy in the heavier passages.
If you ask me to define what this album sounds like I'd say that is like if you threw The Dear Hunter, Coheed and Cambria, Mars Volta and Caligula's Horse in a blender and added some bits of Rush for the sake of it. But don't get me wrong, these young guys are not copying all those band I mentioned–they drank from the sap of their music and are coming up with something on their own. Every time you listen to the album, new details become apparent. "This Hardened Heart" is one of the standout tracks of the record, offering an infectious riff accompanied by occasional choruses and a calmer mid-tempo section before developing back into a groovy rhythm wrapped up in a towering melody. The CD winds down with title track, sporting some more ferocious vocals and frantic guitars clothed with killer bass lines. The tune develops further with intricate changes, slows down and becomes mellower to give room to a soulful melody and climbs back to a musical and vocal crescendo full of adrenaline before dying in a harmonic melody reaching its end.
With its fluctuating structures, absorbing melodies, and excellent musicianship Vox Vocis has taken a very successful first step in what promises to be the inception of a great band.
 **Check out Vox Vocis' tour dates
here:
Latest posts by Joel Barrios
(see all)