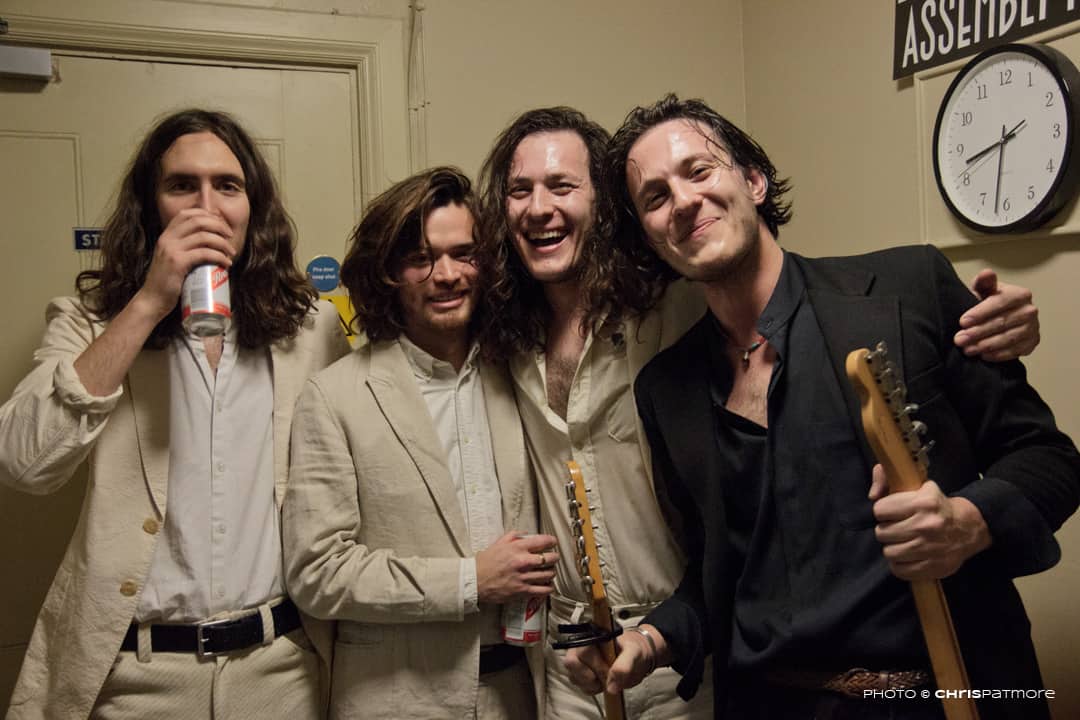 By Chris Patmore, Rock At Night London Correspondent
Venue: Islington Assembly Hall-November 25, 2015–Albert Hammond Jr. and Tempesst
Albert Hammond Jr – The Strokes' guitarist and son of (for those old enough to remember) the popular '70s singer – has been having a successful solo career for almost a decade. He's currently touring the UK and Europe supported by Tempesst, an up-and-coming London-based band we've been keeping an eye on since we caught their debut gig earlier in the year. They're already drawing comparisons with Tame Impala, possibly because half the band, twin brothers Toma and Andy Banjanin are Australians. Tempesst's sound is a lot less psychedelic than Impala's, owing more to blues, but with an anthemic summer festival vibe.
After doing small gigs around London, the AHJ tour is taking their music to a much larger audience across the country and the continent, with the London show at Islington Assembly Hall on 25 November possibly their biggest gig to date. We got to hang out with the band for the evening, taking in the soundcheck and backstage preparations.
Despite the onset of winter and the rigours of touring starting to take its toll on Tom's throat, the band put on a great set that won over the AHJ fans.
Having been nicely warmed up by Tempesst, Albert Hammond Jr and his band worked their way through a fantastic set of songs from the new album as well as favourites from his back catalogue.
The European Tour, with Tempesst in support, continues until December 8. Full details here http://alberthammondjr.com/tour-dates/
**Check out the photos below PLUS see some great behind-the-scenes photos of Tempesst:
Tempesst members: Toma Banjanin, Andrea Banjanin, Eric Weber, Jesse Hutchence; Genre: Groovy Rock

PHOTO GALLERY
Tempesst
WEBSITES
https://www.facebook.com/TempesstBand/
https://twitter.com/tempesstgroovin
PHOTO GALLERY
Albert Hammond Jr.
WEBSITES
https://www.facebook.com/AHJofficial
https://twitter.com/alberthammondjr
The images may not be reproduced, copied, transmitted or manipulated without the written permission to Rock At Night and the photographer. Use of any image is a violation of the United States and International Copyright laws.

Latest posts by Chris Patmore
(see all)