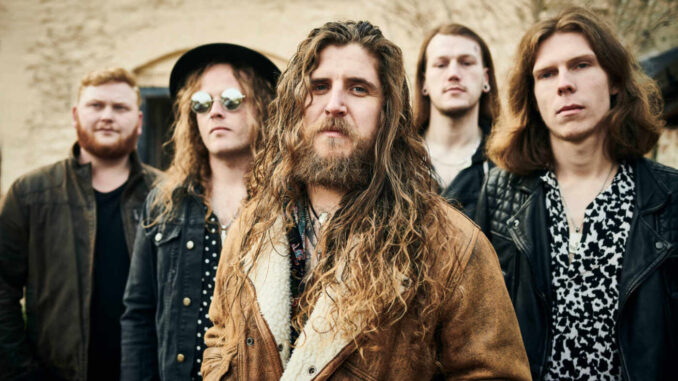 By Anita Stewart, Managing Editor
New Single Release: "Twenty Five Miles"
Release Date: September 10, 2021
Well this is a creative endeavor for sure, to take a classic soul song and turn it into a rock and roll song. It's been done before but most of the times not too well or rather awkwardly. UK's Bad Touch ended up making this tune a kick a** cover! This song was originally released by Motown's Edwin Starr in 1969. Bad Touch is one of Rock at Night's favorites, you can check out their previous single review by Rock at Night right HERE.
This song was written by song written by Johnny Bristol, Harvey Fuqua, and Edwin Starr for Starr's second album, 25 Miles (1969). The song ended up being #6 on the Top 40 and Soul charts and #36 on the UK charts.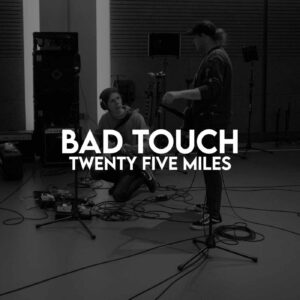 Starr was a popular soul crooner and rhythm & blues singer extraordinaire working for his own label that was eventually sold to Motown. He was well known for the classic songs of the late 60's and early 70's, including the most well known–the anti-war, Vietnam protest anthem "War." It is not known by many that he lived the latter part of his life in England where he had a large fan base and he died there in 2003.
To record the song, Bad Touch stepped into the brand-new Marshall Studio with legendary producer Chris Sheldon (Foo Fighters, Gun, Feeder). The band's lead singer Stevie Westwood said 'This was one of the most fun song's we have recorded, putting a rock spin on such a classic Motown track we felt like we had a bit more freedom with where we could take it. It's loud, it's funky and most importantly; it's got soul."
Stevie Westwood described working at the studio as "an amazing opportunity. After such an awful 18 months for the music business, to be invited to such a space was a real gift… and we thank Chris for making our tunes sound interstellar."
This song was released right before the start of the band's November 2021 UK tour. The band's upcoming tour info is HERE.
About "Twenty Five Miles" Rock at Night says: "This is a rockin' version of this great soul song! This song carried over to rock and roll in an amazing way and Bad Touch made this song their very own. It sure sounded like the band paid homage to those Motown and Soul musical influences that have inspired them and Edwin Starr was certainly one of the greats!"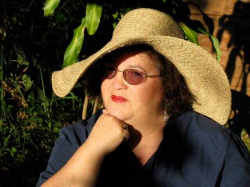 Latest posts by Anita Stewart
(see all)