By Anita Stewart, Managing Editor
Album Review: "The World is Almost Over"
Release Date: August 20, 2021
Long Island, NY's alternative rock and punk band Black Suit Youth has released a new album that is just electrifying with lyrics that fit right into the times we are in right now. Black Suit Youth is a four piece rock band that formed in 2004. They have focus on writing, recording and performing energetic live shows. They are a DIY band that in the past have worked almost entirely without professional resources and have toured extensively in the East.

The two videos already released from the album, "Sayonara Motel" and the title track, "The World is Almost Over" are taken from the band's full-length studio recording. The nine tracks on the new album showcase pertinent lyricism, skilled alternative rock guitars and expertly honed musicianship . Black Suit Youth's blends several different genres into songs with elaborate hooks, harmonies and inventive lyrics; 2000's, alternative and indie rock and punk mixed with classic rock.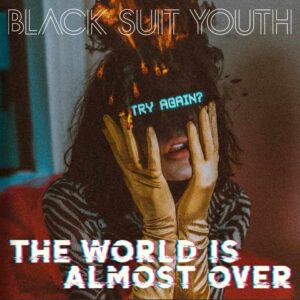 "Raised by Wolves" opens the album, an epic hard rock song very 80's or 90's, great lyrics. "Chimes at Midnight," great drumming punctuation and changing tempos keep the song rolling, a repeating harmonic riff from the guitar as the catchy hook. "The World is Amost Over" has some poignant and political lyrics about the state of the world and some great acoustic guitar work. Reminds me a bit of R.E.M. ("It's the End of the World As We Know It"). "Sayonara Hotel" is a fun guitar-laden rock anthem; great vocals and bass on this one. "Night Sweats" opens and ends with a bit of acoustic guitar finger-picking, quickly goes into rock and is a song about dark subjects as dreams and dystopian imaginings, hard rock interspersed with cool bits of acoustic harmonies and a big finish. "Fire It Up" is a classic rock party song, the drumming and vocals are spotlighted on this one. "Survivor's Guilt" opens up as an acoustic folk song, reminiscing and longing for past relationships–this song is a stand-out. "White Spiders" is a slower tempo rock song, very 80's rock sounding, lyrics about a relationship; "caught in a web." "Last Rites" another very 80's or 90's song, lyrics about altered states.
Rock at Night says: "If you like 80's, 90's and 00's punk, rock and indie rock, this is an album for you, lots to like here as this band has been around for a while and are expert musicians and lyricists that focus on crafting their songs. This album has a touch of our dystopian future but all in all, the lyrics give us glimmers of hope. Bravo and well done!"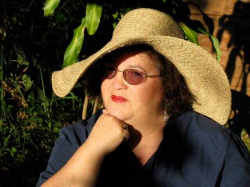 Latest posts by Anita Stewart
(see all)