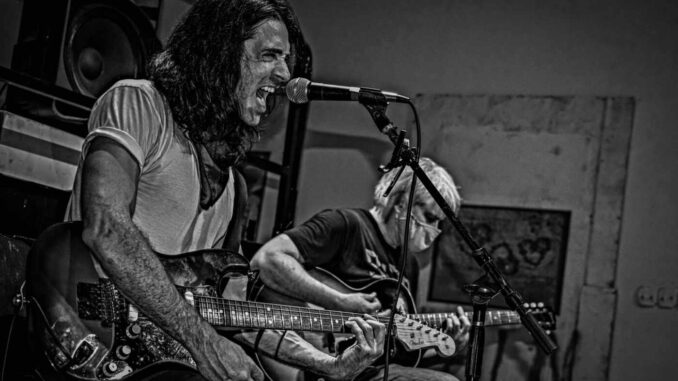 By Anita Stewart, Managing Editor
New Single Release: "Tails"
Release Date: August 6, 2021
Silver Relics formed in late 2017 in NYC and plays music with classic rock influences combined with modern elements. Alex Sepassi started playing music at age 10 and by his late teens was already a prolific vocalist, performer and songwriter. He was influenced early on by the music of the 60s and 70s to include the first British invasion, such as the influence of the Beatles and early American rock bands like the Beach Boys.
He later discovered the 80's indie rock and the second British invasion. By mixing it up and combining the best of all that inspires him, he creates his own compositions and uses poignant lyrics and electrifying melodies that capture the listener's attention.
In May of 2019 the band released their first LP, "Generic" on Farmadelica and InGrooves and produced by Howie Beno. The band generated a lot of talk and acclaim for their music and went on a tour of Ireland and the UK that same summer.
Most recently, the Silver Relics changed their lineup a bit and now have English born bassist and composer Mark Crozer (The Jesus and Mary Chain), and switched out their drummer, Justin Alvis for drummer/producer Brian Young (Fountains of Wayne) and drummer Hitomi also came on board to complete the band.
The single "Tails" was mixed and produced by Brian Young and the track is perfect to represent what was left behind and a usher in a new era and a move forward into all new things. The sophomore album will be coming out soon. For those of you that love Nirvana, the Cure, Nine Inch Nails, Depeche Mode and Radiohead, check this band out!
"Tails" is inspired by the instinctive aspects of humanity and the nonverbal communication we use daily. Those random encounters we come across everyday and the body language that ensues. It's about identifying the animal and primitive nature that exists within all of us through the lens of others. I wanted to experiment with the connection between desire and all of its significance, relative to the things we don't necessarily have to verbalize as humans in order to understand it as an animal."
Rock at Night says: "This song is an indie rock, post punk, mid tempo tune with a heavy bass and drum/percussion line. Along the lines of dark rock, there were some incredible vocals and super guitar breaks. I was reminded of an 80's sound, similar to the Cure, New Order to name a few–yet innovative and exploring their own unique sound. Anxious to hear more on the next album."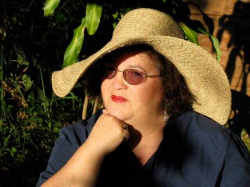 Latest posts by Anita Stewart
(see all)