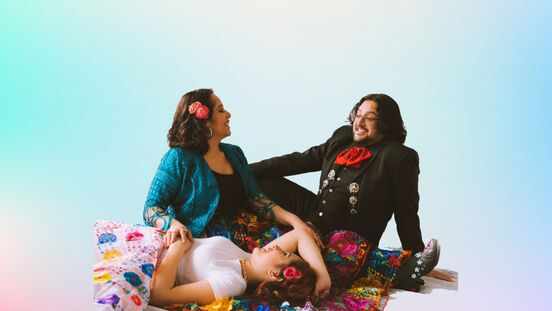 By Anita Stewart, Managing Editor
New Release: "Mi Primer Amor"
Release Date: July 2, 2021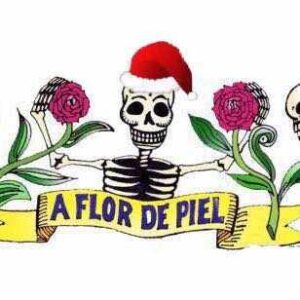 Facing the challenges of throwing a typical traditional Mexican Quinceañera to honor their daughter's transition to womanhood, this band decided to produce an EP that highlights different experiences of girlhood in a Mexican-American family instead. The long awaited EP "GIRLHOOD, it's Complicado" drops August 27, 2021. The first single, "Mi Primer Amor" (My First Love), both the song and video were released on July 2, 2021.
The band, A Flor de Piel was founded in April 2007 by front woman, Marisol "La Brava" Ceron (vocals, jarana, zapateado, small percussion) and Grammy® and Latin Grammy®  nominee multi-instrumentalist Renato "Renatonatiuh" Ceron (harp, violin, accordion, saxophone, guitar, jarana, vihuela) along with their daughter  Sofia "La Bravita" Ceron (vocals, cajón, jarana, ukulele, guitar).
The group's plays traditional music from Latin America such as cumbia, son jarocho, bolero and mariachi, along with their original compositions that are influenced by various genres such as punk rock to lo-fi hip hop. Its multi-generational musicians as well as the blending of diverse musical styles appeals to music lovers of all ages and musical tastes.
Rock at Night says: "With clever, very cool visuals in the video for this song, the truly beautiful is not only imagined but becomes real. The lyrics are about a rush of innocence along with the very first love one experiences. Sweet, heady and romantic, with beautiful harmonies, this is easy listening, Latin music at it's finest. We loved it!"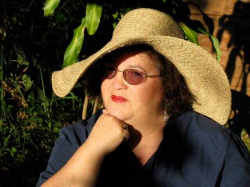 Latest posts by Anita Stewart
(see all)