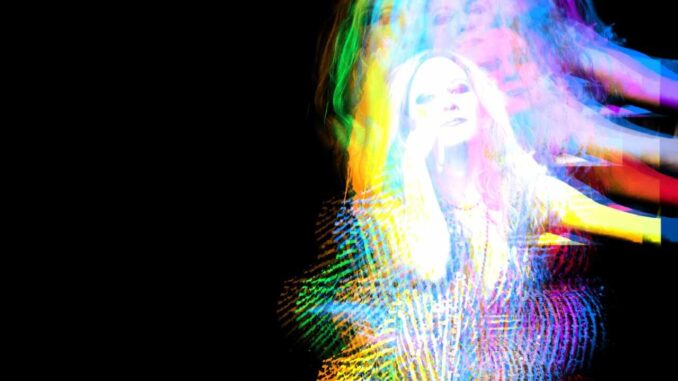 By Anita Stewart, Managing Editor
Single/Video: "Treasure"
Release Date: May 22, 2021
Rock Songstress Madysin Hatter has released her latest and poignant single and video "Treasure"— a classic rock ballad with lots of love lyrics. The song was crafted by Madysin Hatter and Rob Bailey, with Bailey producing and mixing. The mastering work was done by Tom Durack.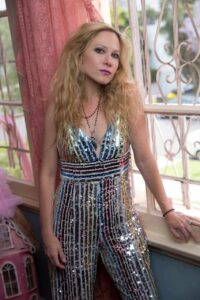 "Treasure" showcases Madysin Hatter on stunning vocals and reveals the range she has–an unusual voice for rock as she naturally has a higher pitch, but it works just fine. The song features Mule Kick— a New York City rock super-group made up of name droppers in the music biz: Frank Ferrer (Guns N' Roses, The Psychedelic Furs), Rob Bailey (David Johansen, PSSR), Brett Bass (Gregg Allman), and Rob Clores (The Black Crowes, Jesse Malin).
"Treasure" is Madysin Hatter's follow up to her harder rock anthem "Wild & Strange"— a high energy hype song featuring Tyler Bryant (of Tyler Bryant & The Shakedown), Frank Ferrer, Rob Bailey, and Brett Bass. "Wild & Strange," the song, music video and lyric video was released last March and Rock at Night covered it–you can check out that write up HERE.
The "Treasure" music video was produced by Industrialism Films and was filmed at the Ragdoll Pink Palace in Los Angeles. The set was pink, plush and exquisite!
Rock at Night says: "This song has the slower tempo parts that sound almost country-rock but best described as a love ballad. Evoking emotion, the video itself  is a rock and roll torch song complete with longing and poignant lyrics about the ocean (emotions) and a tempo that went from low and slow to a thunderous classic rock song and back to a soft and slow finish. We loved it!"
The single is available now on all digital and streaming platforms worldwide. Be sure to connect with Madysin on her socials linked below. Rock at Night is waiting to see what comes next from this enchanting songstress.
Photo Credit: Jack Lue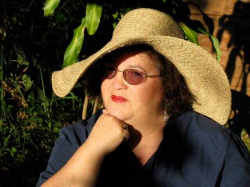 Latest posts by Anita Stewart
(see all)