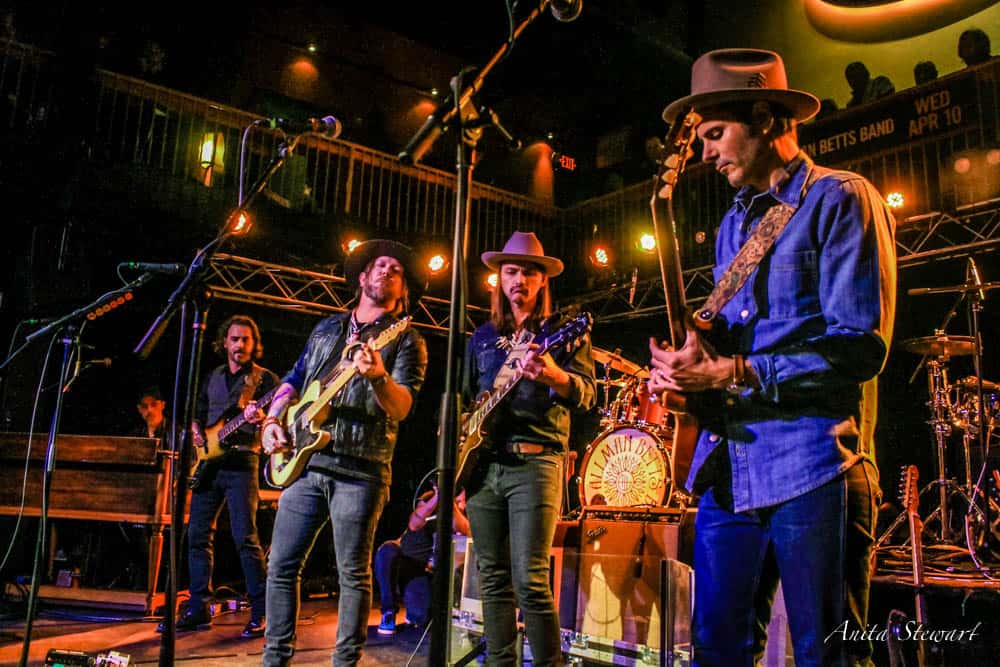 By Anita Stewart, Managing Editor
TOUR: Allman Betts Band and River Kittens
See podcast player linked below.
June 1, 2021
Today Rock at Night had a chance to chat with Devon Allman, Gregg Allman's son and Berry Duane Oakley Jr., Berry Oakley's son. Both are in the Allman Betts Band along with Duane Betts, Dickey Bett's son and four other stellar musicians: John Ginty on keys, Johnny Stachela on slide guitar, John Lum on drums and R. Scott Bryan on percussion and vocals. This band is certainly forging their own path and creating a musical legacy all their own. With two albums already, the latest was released last August and titled "Bless Your Heart" and fans are anxious to hear even more!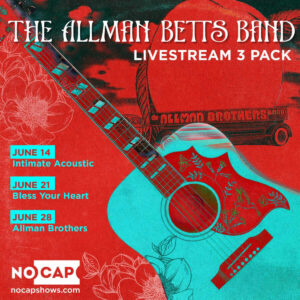 This week the band is embarking on a huge tour with the first leg happening here in Florida. Tonight is the first show out of two scheduled in Key West. Delray Beach will be Thursday night. Then Rock at Night will be covering the show at Ruth Eckerd Hall in Clearwater, Florida on Friday, June 4th (and as of this writing, tickets are still available). This writer also covered the band's live show north of Pittsburgh at the fantastic Jergel's venue back in April of 2019. See that show review and photos HERE.
Today we talked about the tour, the latest album, the songs, the opening band that Devon just signed to his record label, River Kittens, his heirloom guitar strap (that belonged to his uncle Duane) and much more. Three livestream shows are also coming up, so those who can't get to the venues or get tickets in time can still see the band and hear the music live.
In detail, we conversed about both albums, "Down to the River" which dropped in June of 2019 and "Bless Your Heart" released last August. The band had decided that the theme of the latter album would be more Southern regarding lyrics, song titles and even the colloquialism of the album title itself.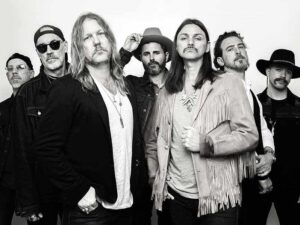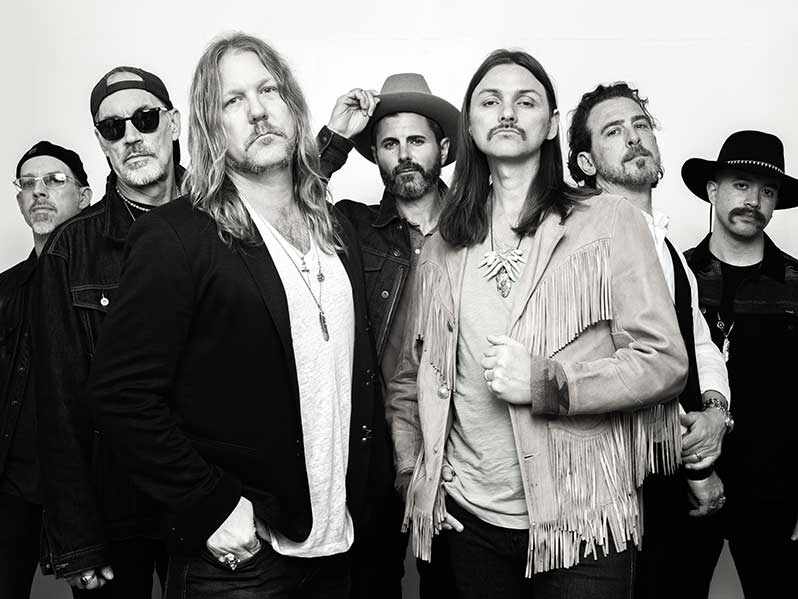 We talked about the stand out song and long instrumental jam "Savannah's Dream," a 12-minute piece that had jazz, fusion, rock, blues and a Jaco Pastorius-type bass line by Berry after the 9 minute mark. Very jazzy! Duane Betts had been playing the parts and riffs for the song for a long time and presented it to the band so they could create the whole song together and shine while performing their respective parts.
"Pale Horse Rider," the first track on the album is an epic tune with a dramatic video filmed at Joshua Tree. The song reminded me of cowboys even before I watched it; the video was done in a Western movie style, sienna and sepia tones and filtered photography. Imagery included panoramas, campfires, wide skies and dusty vistas throughout with the guys riding horses, acting out their scenes and playing guitars.
Rock at Night covered the song and video release of "Magnolia Road" last July. This band is very connected to their fans and love to chat. The evening of this release, Devon and Duane joined their fans on the band's official YouTube channel. This song is an autobiographical piece about Devon and Duane and at the same time, it pays respect to The Band and the Grateful Dead. Check out that write-up HERE. Love the animated video!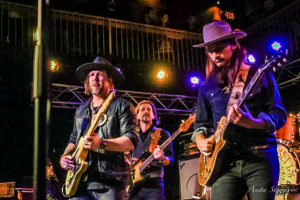 Regarding this tour, both Devon and Berry expressed their excitement about being back, doing live shows, touring and exchanging energy with their audiences. Devon also has his own record label and considers signing someone an "act of philanthropy". Taking a fledgling artist under his wing, nurturing them, mentoring, giving them tips on staying power within the music industry and better yet, taking them on tour to get them exposed to larger audiences and assisting them with the know-how on building a larger fan base. All of this is something that makes him feel good about helping new artists through his label.
He recommends getting to the shows here in the South early to check out River Kittens–they are not just an opening band, but real and talented and he just signed them! I am definitely one of their brand new fans! Later and listed on the tour-date schedule, the band will join up with Blackberry Smoke and Wild Feathers on the Spirit of the South Tour.
Don't miss this show and be sure to get your tickets early!
Tour information and tickets HERE.
Rock At Night's Podcast Channel–Listen to the iTunes Audio Interview Here   or   Google Podcast