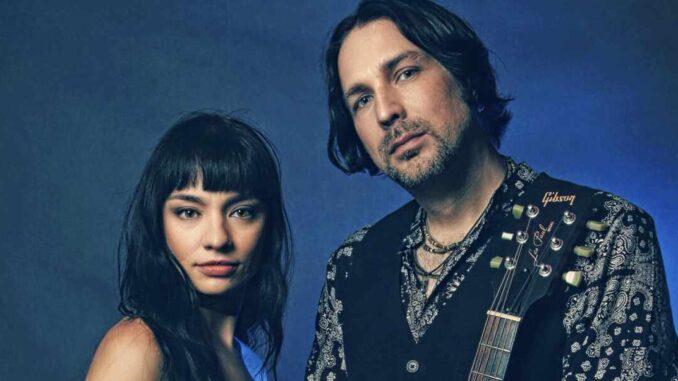 By Anita Stewart, Managing Editor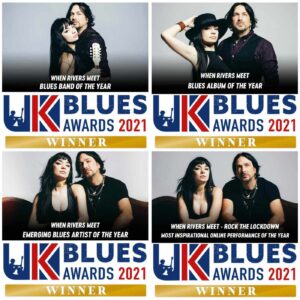 The husband and wife duo Aaron and Grace Bond of When Rivers Meet have achieved their much deserved first pinnacle of success by walking away from the 2021 UK Blues Awards with four wins, the first band to ever do so. Their awards were:
Blues Band Of The Year (see on the video below at 1:27:19)
Blues Album Of The Year (see on the video below at 1:03:09)
Most Inspirational Online Performance Of the Year (see on the video below at 49:50 mins)
Emerging Blues Artist Of The Year (see on the video below at 13:10 mins)
Rather new on the scene, the band's first two EPs were released in April of 2019 and May of 2020; "The Uprising EP" and "The Innocence of Youth" respectively. Their first full length studio album was released in November of 2020, "We Fly Free" to critical acclaim. After that, lots of airplay and attention! They have been playing together as a band for over ten years and it shows–their artistry and chemistry together is beautiful! Before the lock-downs, the band traveled everywhere in their converted VW van while keeping up with a hectic touring schedule.
Since the lock-downs the band has been performing with a pared down schedule but playing a live-stream performance (Rock the Lock-Downs) every Saturday night at 8PM GMT on their Facebook page so they can remain connected to their fans. Recently they have added Wednesday nights as well.
They recently performed a live-stream performance of their single "Did I Break The Law" on Joe Bonamassa's "Keeping the Blues Alive Stream-A-Thon." Funds were raised to assist blues musicians affected by the pandemic. Next autumn, the band will be heading out on tour to support the band King King.
"We're totally blown away to have won these awards," says When Rivers Meet's lead singer, mandolin and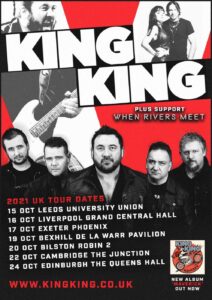 fiddle player, Grace Bond. "We started playing music together over ten years ago, and when we started out, we didn't really know what direction we were going in until two years ago when we realised that Blues Rock was not only the music we listen to the most, but it's also the music we love the most."
"When lock-down started, we didn't know what we were going to do," reflects guitarist, Aaron Bond. "Like everyone else our live shows were cancelled, and we were unsure when music would start up again. We noticed other people jumping online so we thought, let's give it a go. We started doing live stream performances through our iPhone, but looking back, we can honestly say it was the best thing we could have done."
Stay tuned for much more from this band who after a lot of hard work have now reached the stars. And I for one am star-struck! I can't stop playing their music! Rock at Night sends on our congratulations.
WATCH THE AWARDS SHOW HERE: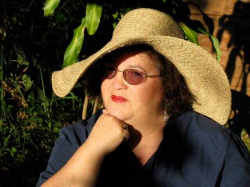 Latest posts by Anita Stewart
(see all)