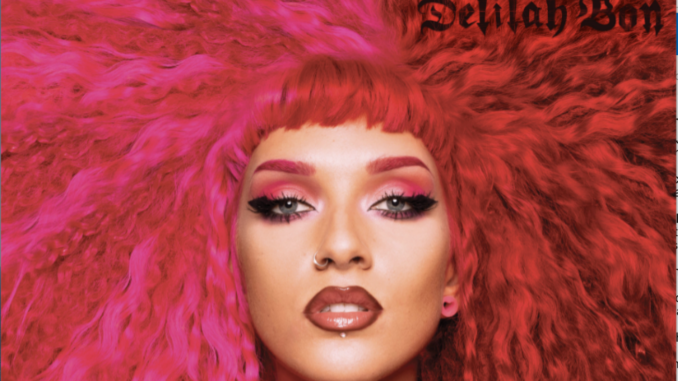 Review: Delilah Bon's single/video "Soul Sisters" – Release date May 14, 2021
Rock At Night has been following artist Lauren Tate of Hands Off Gretel since her teens when she used to post YouTube videos from her bedroom. We spoke to her and the band in July 2015 in Camden, London.  Tate is one talented powerhouse who not only writes the music, but also produces her own merch, videos–you name it!
She's been typically a punk/grunge musician for years but now she is producing really interesting, funky hip-hop music under the moniker Delilah Bon. The single and video for "Soul Sisters" was released today and we are lovin' her new sound and message of female empowerment. The self-titled album Delilah Bon will be released on May 21st via Trash Queen Records.
Rock At Night says: "Soul Sisters" is punchy, danceable, anthem of female empowerment, with it's funky R&B bass line, hip-hop rap, and a touch of nu-metal.  Really, this song cannot even be pigeon-holed into a genre because it defies all by creating its own unique sound. Having listened to Hands Off Gretel for years, it is a departure from Tate's signature sound, however, this anthemic "music with a message" is so powerful and likeable, we are welcoming it with open arms.  We can't wait to hear the rest of the album!
SOCIAL  MEDIA

Latest posts by Chyrisse Tabone, Ph.D.
(see all)