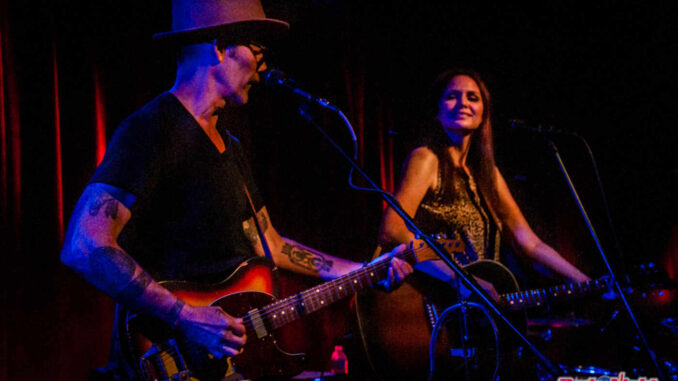 Anita Stewart, Managing Editor
Show Review: The Hideaway in St. Petersburg, Florida
April 17, 2021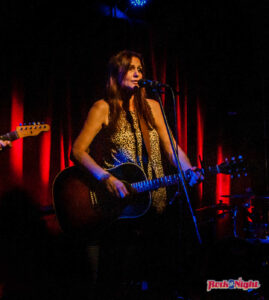 The Hummingbirds are master storytellers! With the superb lead guitar work of S. G. Wood and the backing rhythm guitar of Rachel Lynn, this married couple and musical duo don't need a full band. They are able to make their stories come to life with their lyrics and soon everyone else is singing along to their songs!
For this show, they performed in one of the best listening rooms in St. Petersburg, the Hideaway–an intimate place illuminated with candles, low light and almost perfect acoustics. Rock at Night first covered and interviewed The Hummingbirds in the same venue at their first CD release party for "13 Days" back in August of 2015.
S.G. opened this show with some original songs and after a short break, Rachel came to the stage. The night's performance was homey and comfortable, like hanging out in a room with old friends! The couple sets up almost every song with more stories in between, giving their audience new perspectives on why or how each song was written while adding in amusing anecdotes. Checking out a show by this duo will have you listening to ballads, rocking out songs, tunes about unrequited love all mixed with the genres of blues, rock, country, country-rock and folk.
In between songs, S.G mentioned the possibility of Rachel recording her own songs in the future as she described a period of time when she had a burst of creativity and was writing one song after another very quickly. She is a lady that fits a lot of activity into one day! In addition to songwriting, she also teaches grade school. S.G. works with elderly folks. There is a lot of healing going on here!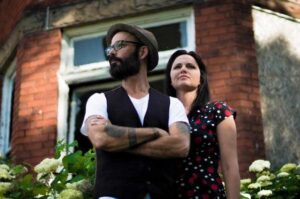 S.G. and Rachel spent several years being reverse snow birds, coming down to Florida from Detroit in the summer when Rachel was not teaching and then spending time gigging around the Tampa Bay area. In 2009, they decided to make the move a permanent one and came south for good. Since that time they have become a welcome fixture on the music scene around town. The lockdowns took a lot of musicians by surprise and many had to come up with alternative ways to perform. The Hummingbirds started to do live-stream shows on their socials. Now that live shows have opened back up, it is super easy to see them in concert and you definitely want to do that–their energy will make you smile!
This show's setlist:
High on Love
Waste My Time
Chocolate and Vermouth
13 Days
Wild West Movie
Tables and Chairs
Brand New Cut
Nebraska Snow
Horses and Rattlesnakes
Hold Me
All Those Things I Couldn't Say
Haunt
Florida
Vancouver
I Hope You Get Home Alright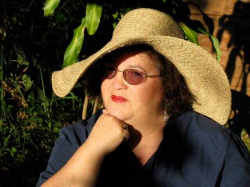 Latest posts by Anita Stewart
(see all)