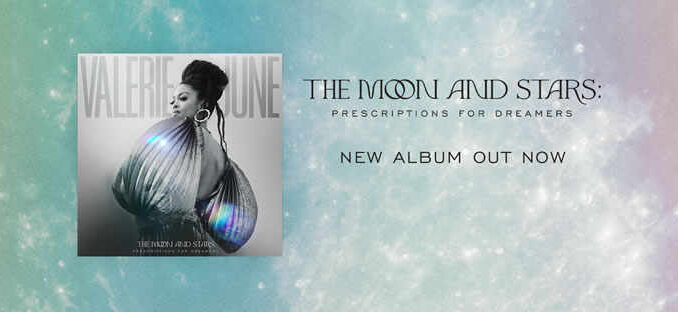 By Anita Stewart, Managing Editor
Release: "The Moon and Stars: Prescriptions for Dreamers"
March 12, 2021
This album, Valerie June's first in four years, just makes my heart sing. I heard the whole recording during my drive to Clearwater from Tampa to celebrate my little Pisces sister's birthday with a seafood lunch. This album and the gorgeous lyrics, lush harmonies and well backed up tunes with lots of orchestration succeeded to put me in the right frame of mind to reminisce and think of pleasant memories. Jack Splash produced the album. He has also  worked with the likes of Kendrick Lamar, Alicia Keys and John Legend. The album was released on Fantasy Records.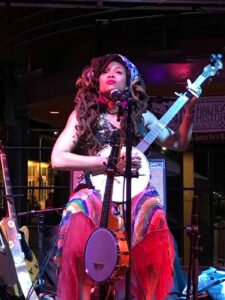 The single "Call Me a Fool" is the most commercial cut and hearkens back to the retro Rhythm and Blues standards, yet the vibe is fresh and new and the hooks have the listener singing along right away. Stax legend, Carla Thomas did the backing vocals. Valerie June says, "Have you ever been a fool for a dream? It might have been a little dream like a kiss from a lover or a big one like the dream of peace that Dr. King, John Lennon, and so many others have had for humanity. No matter how big or how small your dream may be, keep believing, and let the world call you a fool!"
This is a long album with 14 tracks. Valerie June said on a Livestream that she wanted us to consider her songs healing messages and that she wanted to keep us uplifted. And to help us keep our dreams a reality as we go through changes. Not a bad cut on the album, every song is stellar.
Valerie June also had words about the album: "With this record, it finally became clear why I have this dream of making music. It's not for earthly reasons of wanting to be awarded or to win anybody's love—it's because dreaming keeps me inquisitive and keeps me on that path of learning what I have to share with the world. When we allow ourselves to dream like we did when we were kids, it ignites the light that we all have within us and helps us to have a sort of magic about the way we live."
Last year, Valerie June released "Stay" "Meditation" and "You and I" to much critical acclaim creating quite a buzz about this album. Listen HERE. The Rolling Stone affirmed, "If early previews like [this] are any indication, June's next record should be a career-making statement." Essence also said the three tracks were "well worth the wait" and the New York Times named "You and I" one of the Best Songs Of 2020. This album is available now and on all streaming platforms.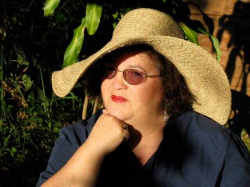 Latest posts by Anita Stewart
(see all)